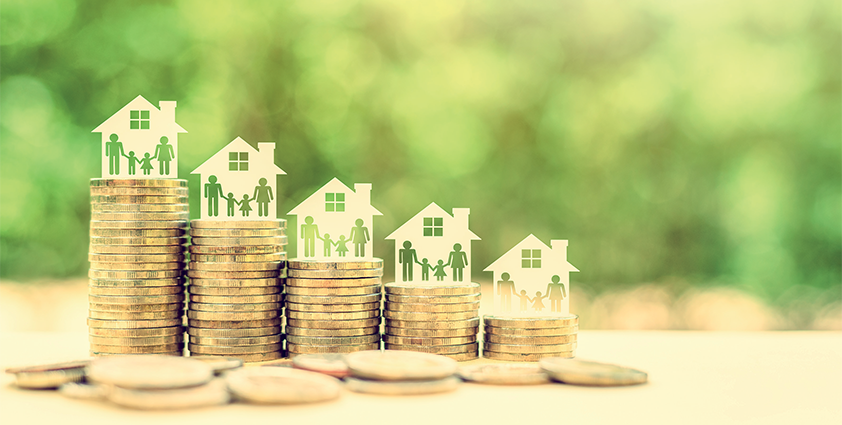 Housing affordability in the United States is at its lowest level in a decade. Supply chain disruptions are driving up the price of lumber and other key building materials. A shortage of skilled labor is affecting production schedules and costs. Burdensome land-use regulations are increasing the time – and cost – of developing buildable lots. And now, rising inflation threatens to affect more home buyers and renters.
These factors suggest that production of housing that is affordable to low- and moderate-income families will remain a significant challenge for some time. In response, the National Association of Home Builders (NAHB) is working to address these issues and to protect our industry.
High lumber costs are driving up prices
Supply chain challenges during the Covid-19 pandemic have been the biggest contributor to rising home prices. Many builders and remodelers have reported higher prices and months-long delays on lumber and other building materials, as well as products like appliances, windows, and cabinets. These high costs are pushing up the price of new homes and apartment rents.
Prices for goods used in residential construction are up more than 20 percent year over year, according to the US Bureau of Labor Statistics. Softwood lumber prices alone are up more than 30 percent in just the past three months and nearly 80 percent since their most recent trough in September 2021. At one point this last year, high lumber costs were adding $30,000 to the price of a new home. With lumber prices on the rise, home builders and remodelers are having trouble locking in prices for their customers.
Home builders recognize that several unforeseeable factors have affected lumber prices, including an unusually strong wildfire season last summer in the western United States and British Columbia. Central to the rising prices, however, is the failure of US sawmills to boost output at a pace sufficient to meet strong and consistent consumer demand for newly built homes. Data from the Bureau of Economic Analysis demonstrates that the seasonally adjusted rate of sawmill output in September 2021 was 1.2 percent higher than in September 2020. However, output in Q3 2021 was 1.3 percent lower than it was in Q3 2020.
On a recent virtual meeting with White House officials, I urged President Biden and his administration to increase domestic production of timber from federal lands and to work with Canada on a new softwood lumber agreement that will eliminate tariffs. I explained that housing can only create jobs and help lead the economy forward if policymakers address chronic production bottlenecks that are causing record-high prices in lumber and other building materials.
Higher interest rates affect mortgage costs
To curb inflation, which sits near a 40-year high, the US Federal Reserve Board of Governors in mid-March announced the first of many expected increases in the short-term federal funds rate. This move will lead to higher mortgage interest rates, which will exclude even more American families from the market for a new home.
Analysis by NAHB economists shows that 87.5 million households, or roughly 69 percent of all US households, are already unable to afford the median-priced ($412,505) new home. For every $1,000 price increase, 117,932 additional households will be priced out of the market.
Costs of lots and labor on the rise
Supply of building lots is also on the decline, and that diminished supply is pushing up prices. A survey of NAHB members late last year found that 76 percent of builders reported the overall supply of developed lots in their area was low to very low, a record since NAHB began collecting the information in the 1990s. The previous record was 65 percent recorded in 2018. Land use policies that enable existing residents to slow or block new housing development, and zoning that discourages higher-density housing, contribute to the problem.
And finally, the construction labor market remains tight, with the number of open jobs in the field up about 80,000 from a year ago. Without a strong skilled labor force, the cost of home building will continue to increase, making it more and more difficult for families to afford a new home.
A recent report from NAHB's educational arm, the Home Builders Institute (HBI), projects the residential construction industry will need 2.2 million new hires over the next three years to keep pace with growth and attrition. The skilled labor shortage is adding to construction delays and further crippling housing affordability.
Building safe, desirable homes
NAHB members are committed to building safe, desirable homes at reasonable prices. Supply-side constraints are making that difficult.
We believe it is time to see real change from policymakers, financial institutions, suppliers, and other stakeholders. That's why NAHB continues to advocate on behalf of our members and the consumers we serve to bring about increased lumber production, reduced or eliminated tariffs on Canadian lumber, sensible land-use regulations, and effective training for the next generation of skilled construction trades professionals.

Jerry Konter is 2022 Chairman of the Board of the National Association of Home Builders (NAHB). NAHB is a Washington-based trade association representing more than 140,000 members involved in home building, remodeling, multifamily construction, property management, subcontracting, design, housing finance, building product manufacturing and other aspects of residential and light commercial construction. NAHB is affiliated with 700 state and local home builders associations around the country. NAHB's builder members will construct about 80 percent of the new housing units projected for this year.
www.nahb.org