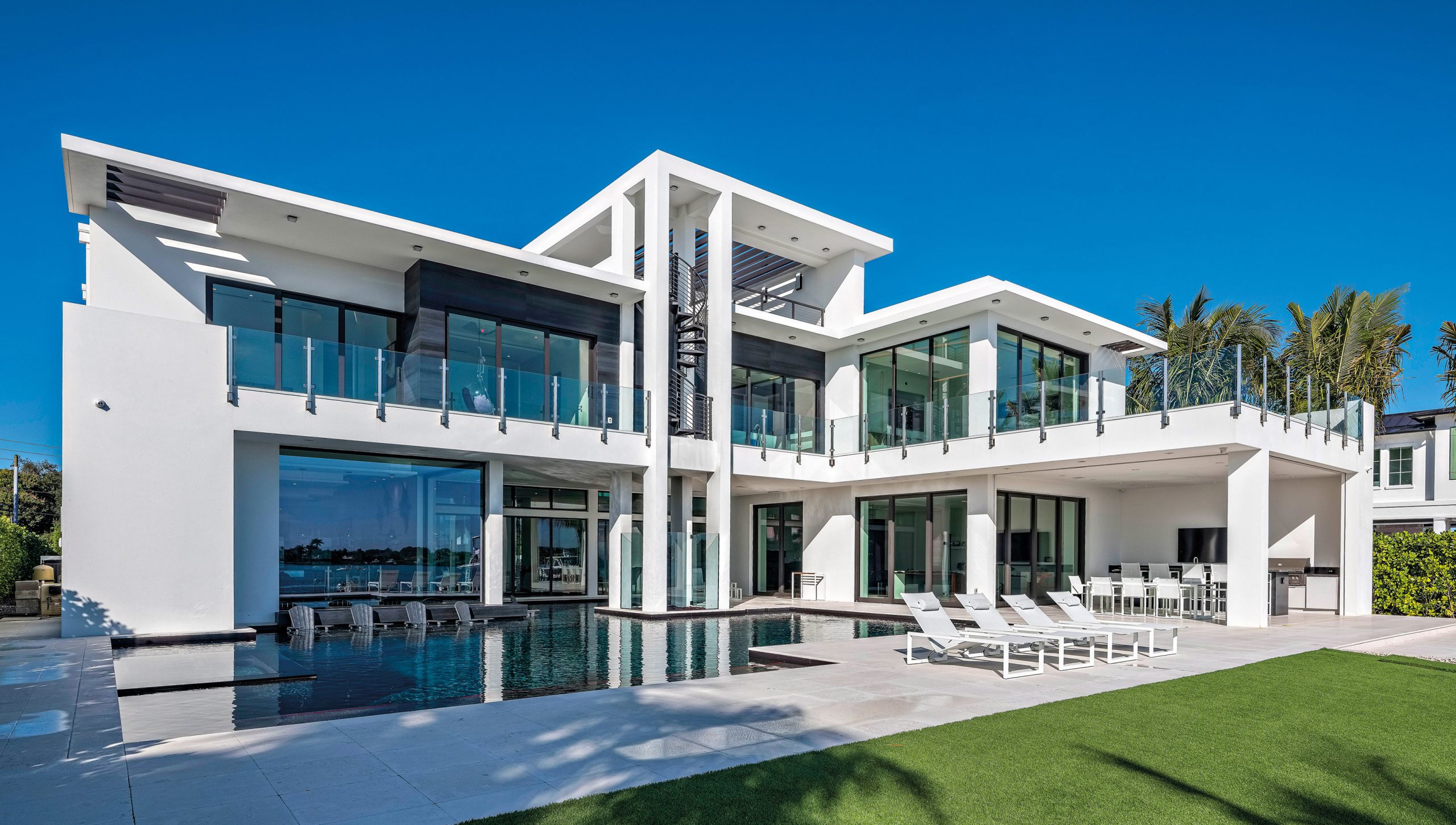 Onshore Construction & Development
Luxury as standard
Founded by company President, Dan Reedy, in 1993, Onshore Construction & Development (Onshore Construction) is today a mid-size company specializing in the construction of large custom estate homes in Palm Beach and Martin Counties, Florida. With its culture of honesty, hard work and absolute dedication to its customers and their respective projects, the business has developed a fantastic reputation amongst the region's residents, architects, engineers and subcontractors.
"At Onshore Construction, every job that we do is done with customer satisfaction in mind. Our goal is to complete every project that we undertake by utilizing the best quality that our 30-plus years of high-end construction experience allows, and to build at an affordable price point, whilst still seeking the best value for our customers," explains Dan.
The company's reputation has been built on the back of consistently delivering homes of the highest quality and craftsmanship. Key factors behind its ability to do so include its ability to identify the ideal vendors for a contract, its belief in performing proper due diligence prior to commencing work, its quality assistance guarantee through monitoring and supervision, and its commitment to maintaining a clean and safe working environment.
"For me personally, what stands out most about Onshore Construction is its dedication to honesty, the open book approach it takes with its customers, and the way it always has their best interests at heart when it comes to things like the cost of a job," states Onshore Construction Project Manager, Jan A. Wolfe, Jr. His is an opinion that is also shared by the company's Onsite Construction Superintendent, Jim Magner, who also praises its reputation for delivering high quality projects of a complex nature within a manageable and efficient time schedule.
Impressive portfolio
A quick glance at Onshore Construction's gallery of completed projects gives everyone a fantastic taste of the amazing custom homes that the company has been responsible for building over the years. At the time of writing – December 2020 – it is also in the midst of several projects under construction. Two of particular note are its work at the exclusive The Bear's Club community – built by golfing legend Jack Nicklaus – and its efforts in the town of Jupiter Island.
"In the case of The Bear's Club, we are currently building a home for a gentleman and his wife which extends across 27,000-square feet and also involves the work of some of the best design firms in the United States," exclaims Dan. "This will represent our best transitional contemporary project to date, as the owners are intent on obtaining high quality throughout, including excellent interiors that prove timeless."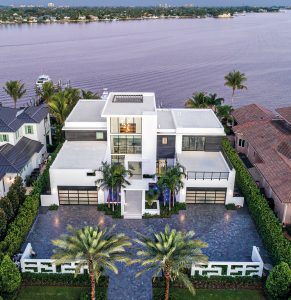 On-going projects
Jim is one of the team overseeing the above-mentioned project. "This involves the construction of what I can only describe as being an incredibly high-end home, and one that is very detail orientated," he adds. "Working closely with both the architects and interior designers, we are doubling down on ensuring that every single element of the job lines up perfectly so as to deliver a unique, but fantastic end result."
Onshore Construction's involvement with The Bear's Club also includes the past completion of works on behalf of its Property Owners Association, which were the responsibility of Jan and his team. "Examples of our efforts here included the building of a state-of-the-art office, conferencing facilities and a dedicated mail sorting and distribution center – of a little more than 7000-square feet in size – to serve the community," Jan states. "We won this fixed, lump-sum project in a competitive bidding process, and the crowning achievement of the whole process was that we finished with a completely satisfied customer who couldn't have been happier with the results!"
Another of the contracts currently being worked on by the company is a large transitional contemporary oceanfront project on Jupiter Island. "This home features a full basement, including a tunnel that connects the main house to the guest house. This is a feature that is not at all common in Florida due to the state's underground water table fluctuations and concerns, and the complicated, redundant pumping systems need to be well thought out to manage the water below grade, and not allow it into the home," Dan details. This project is due for delivery in March 2021, and the company is more than confident of meeting said timescale.
This has been a year (2020) dominated by the Covid-19 pandemic. In Florida, construction was deemed early on to be an essential business that was able to continue under strict safety standards. Onshore Construction, for its part, has made every effort possible to follow all of the necessary protocols and advice in order to maintain a safe working environment across all of its projects.
"The interesting thing that we have found this year, is that Covid-19 has actually created a pent-up demand for our services within the Jupiter and Palm Beach areas," Dan points out. "This, we believe, is due to a large number of affluent people who have a desire to leave the urban environment behind in the wake of the pandemic. Other contributing factors to a rise in demand in our region include high taxation and civil unrest in the North Eastern and Midwestern States, and increasing migration from the West Coast of the United States into Southern Florida."
Reflecting on the success of the business, Dan recognizes that its ability to interact successfully with people – whether it be contractors, stake holders, vendors or clients – has proven to be just as important as its building work itself. "This business is a people one, and we need to successfully manage a variety, from the day laborer to the design team, to the high-end client. It is indeed a daily challenge, but one that we take extremely seriously as we endeavor to treat everyone as we ourselves would expect to be treated."
A growing company, Onshore Construction has also recently entered into the high-end commercial market. Utilizing – among other things – the commercial construction experience held by Jan from his past roles, it is branching out into this field in order to expand its book of work. "Among the projects that we are currently working on are a building for the not-for-profit Kids Sanctuary organization, which specializes in caring for children who have fallen out of foster care," Jan enthuses. "For them, we are building what is being called an Enrichment Center, which will provide not only homes for these children, but also educational and administrative services, and is due to be completed in July 2021."
Dan concludes: "We will also shortly begin work on a new, $40 million, 90,000-square foot drug treatment and rehabilitation center in Delray Beach, as well as the remodeling of a waterfront restaurant in Palm Beach Gardens. These varied projects all represent good avenues for growth, and will open up doors for lots of work to look forward to in the future."
Onshore Construction & Development
www.onshorejupiter.com
Services: Premier custom home builder