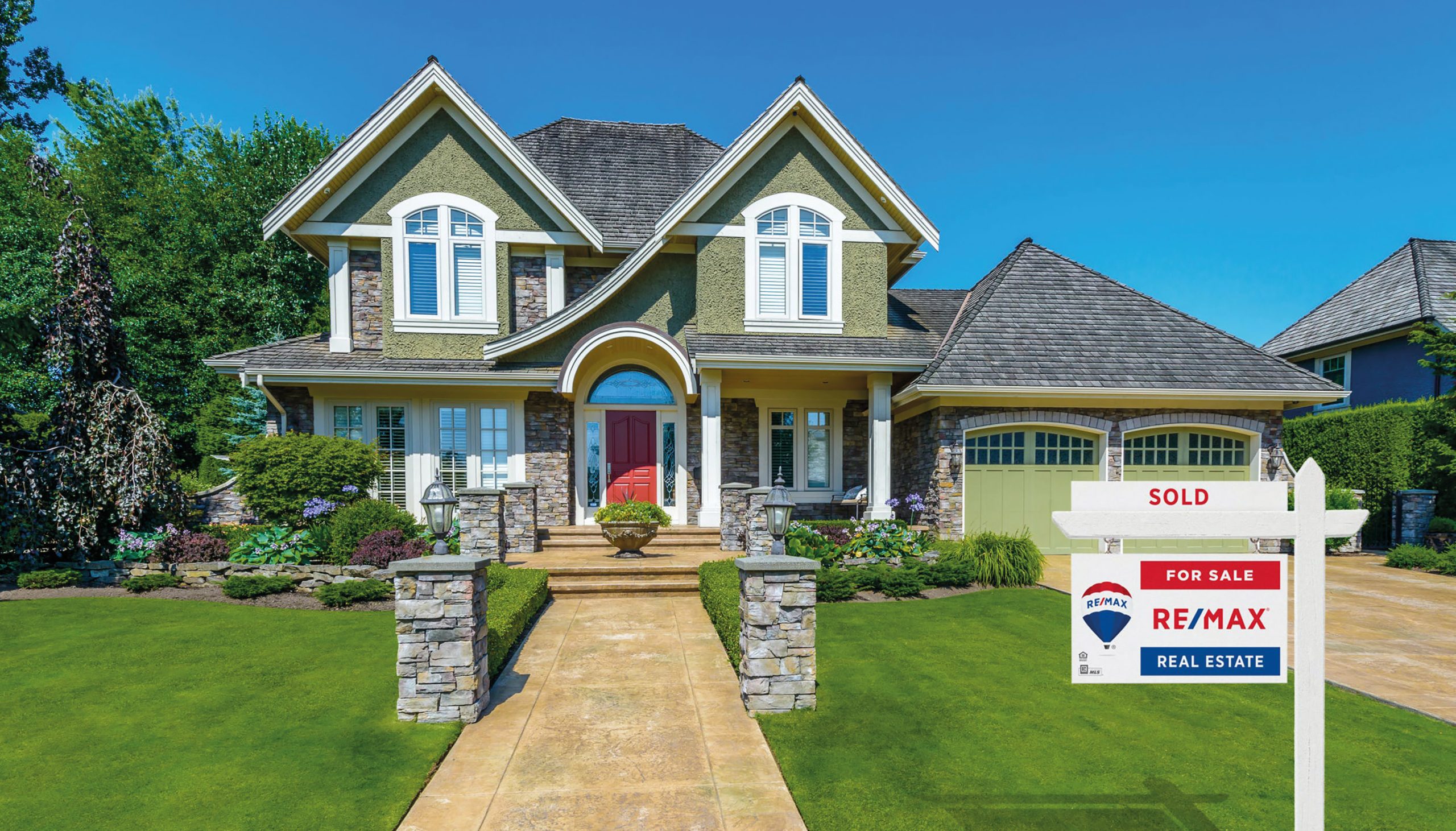 We're running out of ways to convey just how hot (scorching, blistering, record-shattering) the US housing market is right now. Data from the most recent RE/MAX National Housing Report showed that homes, on average, are selling at the fastest pace in over a decade. Existing-home sales continued to trend upward in October, marking five consecutive months of month-over-month gains, according to the National Association of Realtors.
This stretch of high sales activity is capping a year of dramatic market shifts fueled by Covid-19 and the measures to slow its spread. The market had a torrid start in January and February, an abrupt slowdown in late spring and early summer, and a rebound that eclipsed even the most optimistic forecasts starting in July. True, the pandemic had a major influence, but through every phase, another constant has also been in play: demand that far exceeds supply.
Low inventory has been an issue since homebuilding dropped so dramatically during the Great Recession. And, although residential construction has been rebounding ever since, the pace has been slower than many expected. Still, it's good to see the level of homebuilding finally returning to a more normal range, and it was encouraging to see the construction industry rebound so quickly after a steep Covid-related drop earlier this year.
In the market, homeowners in a position to sell are benefiting from this extreme imbalance in supply and demand. At the same time, buyers are leveraging historically low mortgage rates and pushing past the challenges of high prices and low inventory. Low mortgage rates have drawn more first-time homebuyers into the market despite the pandemic and ongoing employment uncertainties, and the overall share of first-time buyers is trending higher.
Millennials, long positioned as perennial renters who were reluctant or unable to buy, are emerging as a driving market force. Demand from millennials, who range from their mid-20s to late 30s, has been increasingly important to the housing market since at least the middle of the last decade. More recently, these new buyers have become an even bigger influence – often vying with older downsizers for homes attractive to both groups.
Freed from the constraints of having to live close to work, more buyers of all ages and backgrounds are coming into the market. And most of them understand the dynamics of the highly competitive environment. The short turnaround times we're seeing now – an average of just 38 days from listing to contract in the 52 metro areas analyzed by RE/MAX each month – reinforce the notion that today's buyers are ready to act quickly as soon as they find a home that fits their lifestyle.
Changing demands
This has been a year in which people are reevaluating their needs in a home. Many are placing new importance on amenities like home offices, outdoor space, package rooms and even disinfection rooms. One trend we've noticed is the hidden potential of in-law suites. Many buyers are seeking homes with in-law suites to accommodate their family's ever-changing needs. Even if it's not occupied full-time, an in-law suite gives visiting family and friends their own space to unwind. And space is at a premium in the age of social distancing.
The flexibility many people now enjoy through working remotely is also contributing to migration patterns. That partially explains some of the exodus from expensive but close-to-work metro areas like San Francisco. Without a commute, relocating to a less expensive city becomes an appealing possibility. Interestingly, home sales in October 2020 skyrocketed over 33 per cent year-over-year in Wichita, Kansas, according to the RE/MAX report. And in Boise, Idaho, homes went from listing to contract in only 20 days. It's safe to say that some of these anxious buyers were new to town.
On the other hand, as much as working from home causes shifts to less expensive metros or even rural areas, plenty of people still prefer the big city lifestyle and all that goes with it. Home sales in Chicago, for instance, increased 33 per cent year-over-year in October, and Denver home sales were up over 25 per cent for the same time frame. These sales are happening despite rising prices, low selection and everything else going on.
In all sorts of areas – urban, suburban and rural – the pandemic has amplified already constricted inventory levels. Many potential sellers who might have listed their homes in other years are staying put and riding things out. So, with inventory levels as low as they are, it will likely be a while before we see anything resembling a balanced market. Although not high enough to meet the current demand, October housing starts reached their highest level since 2007, according to the US Census Bureau's latest new residential construction report, an encouraging sign supporting the notion of an active housing market moving into next year.
Dynamic market
My advice to those who are considering whether now is a good time to buy or sell: Talk to an agent (shameless self-promotion, I know, but it's solid advice nonetheless). Homebuyers, sellers or those simply curious about real estate can benefit from chatting with a skilled, full-time real estate expert. Falling inventory in many markets means bidding wars will continue and having a trusted advisor by your side is crucial for making smart decisions, securing the best deal and protecting yourself along the way.
Typically, snow and hot cocoa signal a well-established seasonal pattern when homes spend more time on the market and prices stabilize a bit. But, if we've learned anything from 2020, it's that we can throw 'typical' out the window. So, there's no way of knowing exactly how the final chapter of this bizarre year will ultimately play out.
What we do know, however, is that people who want or need to move are still doing so in extraordinary numbers. Low inventory, high prices and a global pandemic haven't stopped – or even slowed – them at all. That says a lot about the dynamic, resilient housing market – which is once again leading the country's economic recovery. Thinking of buying or selling? Come on in, the water's warm!
Nick Bailey is Chief Customer Officer at RE/MAX, where he oversees all support services provided by RE/MAX, LLC to its expansive network of franchisees and Affiliates, with an unwavering focus on the relationship HQ has with Broker/Owners.
As one of the leading global real estate franchisors, RE/MAX, LLC is a subsidiary of RE/MAX Holdings with over 135,000 agents in more than 110 countries and territories. Nobody in the world sells more real estate than RE/MAX, as measured by residential transaction sides.