Desco Fine Homes offers the people of Dallas high performance home building for the modern age
Quality, detailed, affordable
David Goettsche, President and Founder, has been at the head of Desco Fine Homes (Desco) for the entire 45 years of its operations. He is known in Dallas' custom-home build industry as the builder's builder, a result of the strong code of ethics he presents in the application of his craft. Builders want him on board, because he offers a trustworthy, personalized approach to each project, and values long-term relationships. He deals directly with each customer in overseeing the construction of their home and specifically considers the travel distance to a potential site as a deal breaker – as he insists on visiting every site, every day.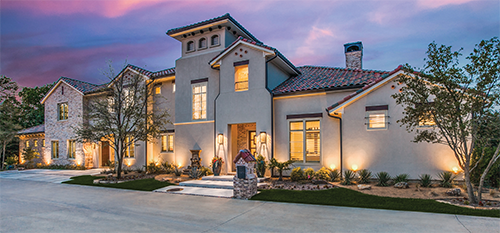 In talking with Modern Home Builders, David explains some of the ways that such a small company manages such an impressive array of projects: "You may be surprised to learn that there's actually only three of us. I run and oversee pretty much everything; I have a guy in the field who operates on-site only, and the third member is my office manager. We are extremely efficient, we are always thinking in terms of ten steps ahead – which I believe is the key, along with not taking on more than we can manage.
"I aim to focus the majority of my supply chain around contractors that can offer a turn-key service, such as my tile guy. He not only installs the tiles but he can also source and procure the materials. All of these savings in time help us immensely in operating as efficiently as we do, by shortening the chain to just two people – the designer who selects the materials and the contractor who covers everything else."
The company also remodels properties, and David is thoroughly confident in its abilities to work closely with customers to accommodate their last-minute changes seamlessly, as he details: "We had a remodel that was costing the client well into the millions, and seemed to incur an additional new change to the brief every other week. We were extremely nimble in incorporating each of their wishes. We had identified early on that it was going to be charged as a cost-plus job, given that we didn't have all of the information upfront, and it was probably one of our most complex jobs.
"Here we are ten years later and I'm still helping out around the property," David continues. "He started out with a plain Mediterranean and set about transforming it into a high-end modern, so we added some European Eggersmann cabinets – which we actually didn't even contract. We allowed him to pay directly as he's been such a loyal customer of mine for the last 20 years. I guess when I work with my clients, I operate just short of a servant."
David states that he is happy with where the business is going and the size at which it currently operates – he doesn't want it any bigger, or any smaller. This is not to say that it shies away from work by any means; the company's list of accolades and enormous amount of industry recognition speaks for itself. Since 2005, Desco has been recognized as D Home's Best Builder in Dallas for an astonishing 18 consecutive years – the key to which David cites as being the pride and craftmanship Desco holds at the forefront of everything it does. Besides being a winner of the ARC award for Excellence in Building, the company also boasts a sterling reputation on Houzz.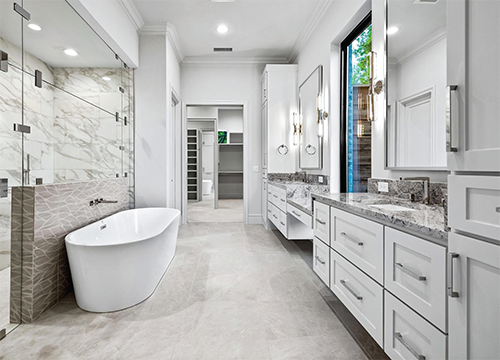 In terms of dealing with customer communications in this modern age, David believes that transparency and old-school conversations are the best approach in coming to a shared understanding. A standpoint that is supported completely by the stream of testimonials, each singing the praises of David and the Desco team. Meticulous in its attention to detail, loyal in its approaches to after-care and advice for homeowners and second to none when it comes to knowledge and expertise in the industry.
Despite the obvious attitude towards hard-work, efficiency and customer service, Desco has been mitigating the knock-on effects caused by the Covid-19 pandemic, which have been felt across the entire sector. David says: "Our biggest issues have surrounded sourcing materials and their relative price increases. There has also been an issue with labor shortages. Not because people are too afraid of the disease to come to work, more so that they're busy elsewhere! We've struggled with maintaining a reliable schedule of contractors, because there's so much work going on. However, we've taken the holistic approach of ensuring that we have our act together, so when we interact with the subs, they have a well-organized space to arrive, execute their tasks and leave – and get paid promptly too."
Overall, Desco's reputation precedes itself. When looking for custom design home builders around Dallas, it lands in first place for the vast majority of the community. The traditional, personalized approach makes Desco the choice of its peers.
www.descohomes.com