Create Construction looks to its future growth as it continues to deliver personalized and high-quality homebuilding solutions to its customers
A GROWTH MINDSET
After six years of successful business, Create Construction has become a reputable, sought after custom home builder in Montana. Operating primarily in the Bozeman and Livingston areas, along with design/build, the company provides a range of services to customers, including pre-construction planning, contract and budget management. Create Construction attributes its continued success in the market to its many long standing relationships with subcontractors and vendors. Possibly the most critical key to their success has been their highly skilled and dedicated team of craftsmen.
Perfect partnership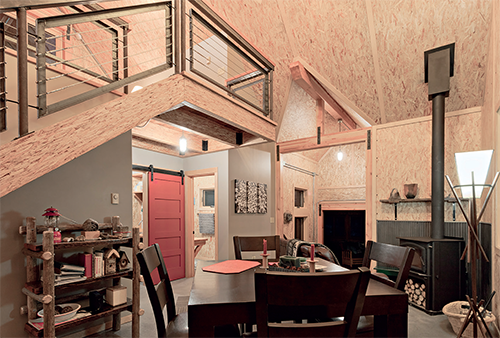 The company was founded in 2016 by Mitch Steckmest and Doug Addicott. Having previously worked alongside one another on a few of the same projects, the pair decided to establish a partnership in Create Construction which was created to serve Gallatin and Park counties and the surrounding areas with the highest quality construction services. Prior to this, the two had been contracting on their own, acquiring valuable and complementary experience in the industry for a period of over 25 years.
Doug Addicott completed his degree in Construction Engineering Management at Oregon State University and has worked in the construction and facilities industry for over 30 years. During this time, Doug has gained experience working in roles such as Project Manager, Director of Scheduling and Planning, Superintendent and Carpenter, performing on various projects including custom homes, commercial buildings and school facilities.
Coming from a similarly diverse background, Mitch Steckmest has been working in the construction industry since his high school days in Oregon. After moving to Bozeman to attend Montana State University in 1992, Mitch worked his way up from carpenter to eventually starting his own business, Steckmest Construction, in 2002. Having spent 25 years of his career completing construction work throughout the Gallatin Valley, Mitch has gained experience in both commercial and custom home projects.
Combining Doug's expertise in business systems with Mitch's custom building, customer relations and people management skills, the diverse experience of these two construction professionals has resulted in the creation of a successful partnership with the requisite strengths to continually meet the needs of its customers. When it comes to meeting client expectations, Doug highlights the areas on which the company concentrates: "One of the big things for us is that we don't just want to build a beautiful house for someone, we want them to have a great experience whilst they are doing it. This means we need to have good management systems in place, so we can put more energy into our work and into creating strong relationships with our customers."
Hands-on approach
Typically, one of the co-founders will be involved in any project that the company has undertaken, meaning there is always a principle working directly with the client on every job. This demonstrates the effectiveness of Create Construction's management processes and workload sharing strategy. Doug continues: "A lot of our smaller competitors don't have these management systems in place therefore it is something that really sets us apart."
Another distinguishing quality of Create Construction is its capacity to build homes which are specifically designed to fit the exact needs and aesthetic preferences of each individual client. The company employs an in-house designer and therefore does a lot of its own design work for projects in addition to working alongside other architects. This is advantageous because it enables the company to extract the proper information required from the customer at the design stage of the process, carrying out conversations with regards to their specific desires and ensuring that every detail of the project is carefully planned out before the building work begins. Mitch sheds some light on the importance of ensuring these details are considered from the start of the project: "From our biggest to our smallest projects, there are always details that we have to work through and come up with solutions to, so effective problem solving is definitely something that we excel at."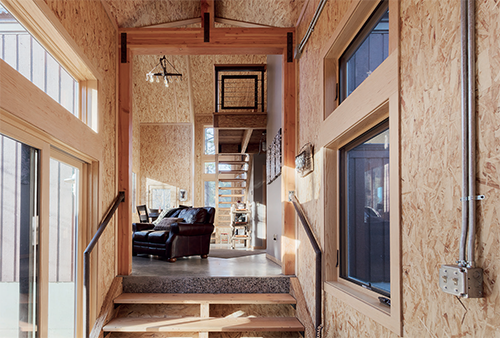 Industry innovation
Modern and contemporary builds form the majority of the company's portfolio including an exciting project carried out in Paradise Valley for an architect's personal home. Another exciting project which the company has been working on for the past three years is a complex with multiple buildings including an entertainment barn and a rustic modern farmhouse which is likely to be completed by February to March of next year.
When discussing the use of new technologies within the construction industry Doug highlights: "There is always a new way to do anything and everything," and the company keeps an open mind when it comes to looking for new and innovative processes, products and tools for completing work. One particular area of focus for Mitch and Doug is looking for ways to improve efficiency and weatherization, something both co-founders have prioritized even before setting up their partnership. In order to remain ahead of the curve, the company places a lot of focus on new developments and tries to incorporate these into its practice wherever possible.
During the pandemic, the company experienced some issues with its supply chains which impacted construction schedules, however these problems were easily overcome thanks to Create Construction's effective preplanning strategies and business management systems. Emerging on the other side, the company looks to adjusting to the industry's 'new normal' which is likely to see the national, if not global, impact of generally slowing down labor processes. Despite this, there has been little suggestion of demand slowing in the industry and the company continues to experience a high volume of customers seeking its services.
Looking to the future, Mitch and Doug plan to continue growing the company sustainably, systemizing the business by putting additional management processes in place and hoping to substantially increase volume over the next few years. At the same time, the co-founders express the importance of finding a balance between growth and maintaining their style and personal connection with clients, as this is, and will continue to be, a huge part of what makes the business so successful.
www.createconstructionmt.com