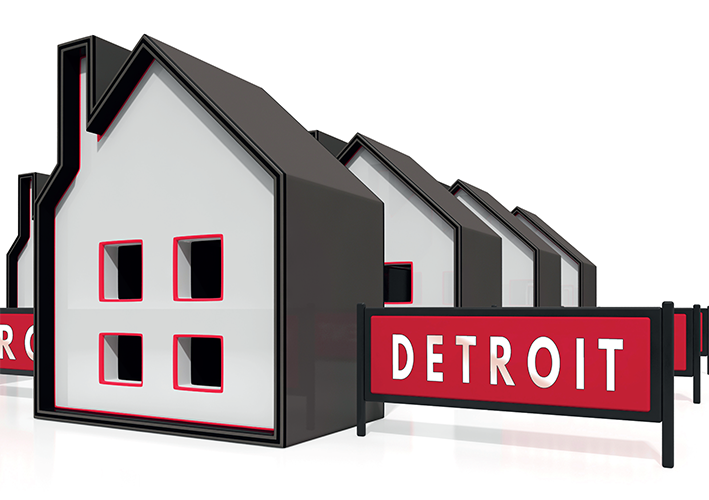 From its stunning natural landscape, and its four distinct seasons, to its hugely respected universities and bustling cities – not to mention its status as the leading auto-producing state in the United States – the state of Michigan has never struggled in retaining or attracting homebuyers to its many towns, communities or suburbs. As we move through the first quarter of 2022 – and hopefully find ourselves on the way out of the worst of the Covid-19 pandemic – the current health of the homebuyers' market in the Great Lake State provides businesses and individuals with a lot to be optimistic about.
"It will come as no surprise that, to a certain extent, everyone has been impacted by the pandemic, which has caused significant, albeit short-lived, disruption. What we have seen since, however, is that the housing market has bounced back very strongly, and in Michigan this is absolutely no exception," explains Danielle Hale, Chief Economist at real estate information and listings site Realtor.com. "Looking at the data, we can see lots of evidence of the market continuing to pick up pace in Michigan over the last few months. In December 2021, for instance, the median time for a typical property remaining on the market before sale was 55 days. This is a reduction from the 64-day average seen in December 2020, and an even greater one compared to the 79-day average of December 2019."
In January 2022, Realtor.com produced its list of the top ten cities in the US for first-time homebuyers. There, taking pride of place, was the city of Ferndale, MI, which provides an excellent example of the state's housing-based prosperity. Part of the Detroit metropolitan area, Ferndale has gained a deserved reputation for being one of the best places to live in the state of Michigan. Offering its residents a sparse suburban environment and a wealth of area amenities including shops, parks, restaurants, coffee shops, and bars, the city has come to be called home by a growing number of young professionals.
Realtor.com's criteria for its list included active listings per 1000 households, housing affordability specific to incomes of 25-to-34- year-olds, forecasted 2022 home sales and price growth, job opportunities, and unemployment rates. As Danielle goes on to reveal, Ferndale ticked virtually all of these boxes.
"Looking at the inventory metrics that we use, for starters, Ferndale boasts market, with a low unemployment rate of around 3.2 percent."
It doesn't take much time, therefore, to see that the availability and affordability of homes in Ferndale – and the wider Detroit-metro and Michigan areas – is proving a big draw to the region for homebuyers, and in turn is helping to drive continued economic activity. But what of the outlook for the rest of 2022, particularly for first-time homebuyers?
"Buying one's first home is always both an exciting step and a major challenge, regardless of the economic outlook at any time, but in 2022 there are likely to be certain factors that will be both a help and hindrance to first time homebuyers," Danielle reveals. "Firstly, we expect inventory levels to pick up steam nationwide, having hit a low point in 2021, driven by pent-up demand from those who held off making sales or purchases during the pandemic.
"At the same time, we believe that house prices are going to continue to rise, though at a slower pace than we saw in 2021, and that mortgage rates will also increase as the year progresses. The latter in particular can result in reduced buying power for those who take on a mortgage to purchase a house, so our advice for anyone looking to get onto the market in 2022 would be that doing so earlier than later is probably a smart move. The earlier an individual can find a house that they like, put an offer in, and hopefully be accepted, the sooner that they can lock in a mortgage rate and prevent it from going higher!"


Danielle Hale – Chief Economist
www.realtor.com
www.realtor.com/research/first-time-homebuyer-markets-2022/