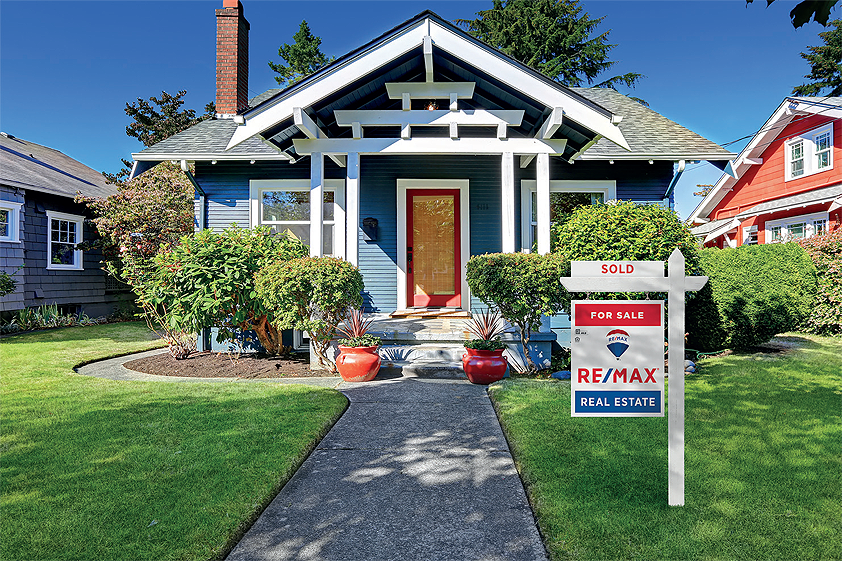 Last year was a strange one for the U.S. real estate industry. After grinding to a halt with the onset of Covid-19 last March and April, the 2020 spring selling season staggered for a few months. But the market came roaring back quickly, reinforcing the notion that typical activity had simply been deferred. The last seven months of the year, in fact, broke records for home sales in many areas.
Now, a year later, what we're seeing as spring rolls around is a red-hot market fueled by ultra-high demand and ultra-low supply. The velocity of transactions is increasing month-over-month amid these conditions, and real estate is smoldering.
One key element, however, is holding things back a bit – a lack of available homes for sale. At the close of 2020, Months Supply of Inventory, calculated as the total number of residential properties listed for sale at the end of the month (current inventory) divided by the number of sales contracts signed (pending) during the month, fell to 1.8, according to a RE/MAX national housing report. In other words, at a normal pace it would take just under two months to clear all available inventory in the U.S. – a far cry from the six months that constitute a balanced market.
For all that took us by surprise in 2020, this wasn't a totally unexpected shift. The housing market has been struggling to keep up with demand for the past decade, following the deep decline in housing starts in the aftermath of the Great Recession. Construction was gaining momentum early last year but, as with sales, Covid-19 disrupted things for a time before a rebound in the second half.
The numbers for January and February 2021 look promising – which is good news for potential buyers as well as both the home-building and home-selling sectors. Independent of other factors, more inventory should bring about more balance.
RE/MAX has been around for nearly 50 years, so we've seen every kind of market – and we understand there's always a return to equilibrium in time. But the current shortage of homes for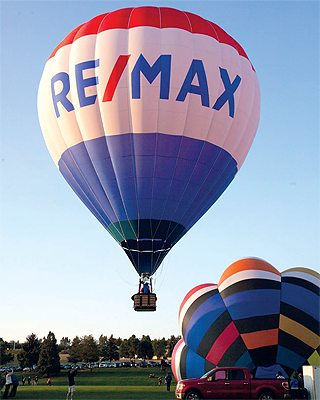 sale is leading to a run-up in sales price that threatens to keep some buyers out of the game entirely. The median home price reached $291,000 in the latest RE/MAX national housing report – a record high in the survey's 13-year history.
The good news is that it's an issue homebuilders and real estate agents can work together on. We all need to channel the classic 'Field of Dreams' line, 'if you build it, they will come.' In this case, 'if you build it, we will sell it.' Quickly. And whether the homes are luxury properties suited to move-up buyers or starter homes ideal for first-timers, the result is the same: new homeowners who are thrilled to find the right place for themselves amid a greater number of options.
The benefits of never-been-touched new construction are enticing. There are plenty of buyers looking for the modern amenities of a freshly built home. And many of them are working with an agent who can connect them to the properties and neighborhoods being built. One of the realities of 2020 and early 2021 – due in part, though not entirely, to Covid-19 – is that buyers in an ultra-competitive market need to be preapproved, prepped and ready to commit when the right opportunity comes along. A savvy, experienced real estate agent can help them get to that point before they even start looking at specific homes in person.
According to the National Association of REALTORS' 2021 Home Buyers and Sellers Generational Trends Report, Millennial buyers, at 37 percent, now make up the largest share of home buyers. The NAR report notes convenience to their job and commuting costs were both important to this group, but as working from home – or, realistically, not returning to a traditional office after a year of being remote – becomes long term, more Millennials (and Generation Zs) should emerge as potential owners. This will add to what's already the largest cohort of buyers in the market right now. Previously perceived as a generation that might rent forever, this population of 22-to-40-year-olds is now gaining ground in household formation. Turns out that many of them want the age-old comforts of previous generations – a family, more space, a backyard, and the ability to do what they want with a home they own.
Curbing some affordability concerns, uncommonly low interest rates in 2020 seemingly drove more buyers into the market. Although rates have ticked up slightly, they are still historically low. Potential buyers are feeling the pinch of high rental costs, crunching the numbers, and realizing they can afford the monthly payments on homes that may have seemed out of their price range. With shifts in migration as some decided to leave an urban center and others gladly took their places downtown, 2020 certainly spurred the ascent of the Millennial homebuyer.
The housing market is experiencing a remarkable run and has remained a bright spot in the economy through much of the ups and downs brought on by the pandemic. Expert real estate professionals are lined up to assist prospective homebuyers who want and need to get in the game for wealth building, household formation, and various other reasons. We know it's going to get better. Confidence in the housing market is strong and homebuilders' operations are returning to full speed. But we would all benefit from more market balance – because even while demand is at an all-time high, a chunk of the housing market is simply missing.
Lawrence Yun, the chief economist for NAR, states it nicely. "This is the reason why home building is so critical. When a brand-new home comes on the market, no one has to move out (and elsewhere) to free it up. Home building is an empty home. They're just bringing empty homes to the market."
The way the virus is trending now is a cause for real optimism. Spring – and the sense of renewal that comes with it – is in the air. As the recovery continues, it would be great to see more inventory shaking loose, a good portion arriving as new construction.
Ultimately, in what we hope is the final stretch of the Covid-19 pandemic, it's an exciting time to be in this industry. The wider real estate profession – comprising agents and homebuilders alike – is essentially the business of helping people. And, right now, it feels like we're needed more than ever before.
Adam Contos is CEO at RE/MAX Holdings. As one of the leading global real estate franchisors, RE/MAX, LLC is a subsidiary of RE/MAX Holdings (NYSE: RMAX) with over 135,000 agents in more than 110 countries and territories. Nobody in the world sells more real estate than RE/MAX, as measured by residential transaction sides. RE/MAX was founded in 1973 by Dave and Gail Liniger, with an innovative, entrepreneurial culture affording its agents and franchisees the flexibility to operate their businesses with great independence. RE/MAX agents have lived, worked and served in their local communities for decades, raising millions of dollars every year for Children's Miracle Network Hospitals® and other charities.
www.remax.com