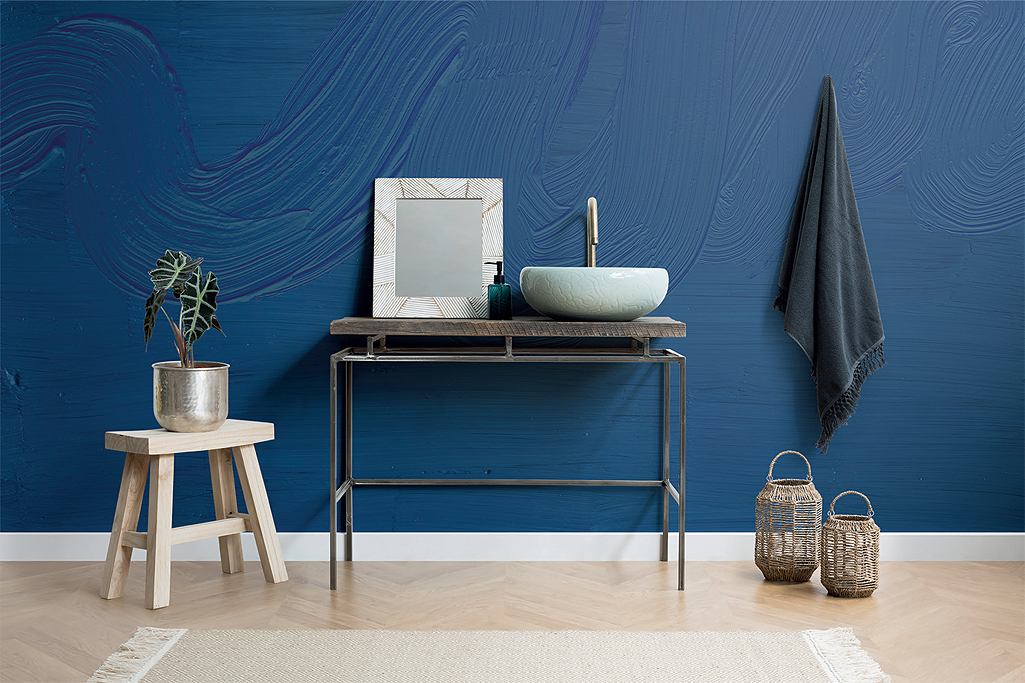 When it comes to home decor, you want it to stand the test of time. The color of the year won't always be in style, so it's better to look for solutions that will be loved forever. Certain aspects are easier to change such as paint, wallpaper, rugs, and window treatments. Others are more of an investment – tiles, backsplashes and kitchen cabinets – so bear this in mind when making these choices. Luckily, some of the trends for the year ahead are quite timeless, yet still make an impact.
Cool tones
Cool tones such as gray and blue are in. For walls, think white, greige, gray and blue. For floors, opt for dark brown, white washes, and greys. Cool tones are ideal to make a room seem more spacious, but avoid using them to cover a whole large room that doesn't have much in it – it could make it feel cold and empty! Cool colors don't have to be boring either – you could opt for a blue and white marble wallpaper, or go farmhouse chic with white paneling. In the bedroom, cream white walls paired with neutral bedclothes gives a calm, relaxed Cali vibe.
Hardwood floor
Hardwood flooring is by far the most popular choice, and it's easy to see why. Solid wood looks elegant and warm, but is also durable and low maintenance. It works in all areas of the home,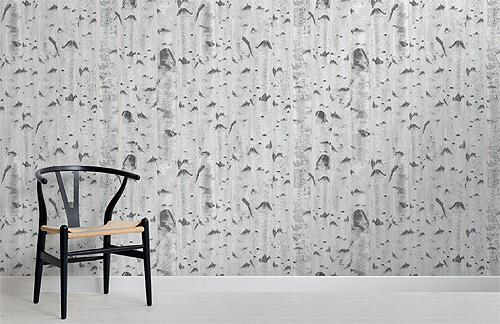 from the entryway to the kitchen and even bedrooms. The only negative of hardwood flooring is the cost. If you can't afford hardwood floors in your new build, a recent development is vinyl strips which have been designed to look like real wood – but they're waterproof!
Muted colors
Muted colors are the perfect way to compliment cool tones. They also look great with dramatic dark flooring and are the perfect alternative to all the bright colors that are usually in style, but not always livable. Muted colors with a gray undertone work well with lots of different home styles – such as farmhouse, boho or industrial.
Bronze/dark brown
Bronze and dark brown are a sophisticated trend for 2021. Whilst brown might be overwhelming for a full room, it is a good choice for a statement wall, particularly in bedrooms where it looks deep and soothing. Bronze has been popping up for kitchen and door handles, and this metallic style has now reached walls. It's taking over from copper, which has dominated interiors for the last few years. Bronze wallpaper is particularly impactful in a powder room. If you're feeling extra bold, try a bronze painted ceiling for a dramatic effect.
Matte finishes
Surface textures play a big role in our homes. Shiny walls are outdated and flat finishes are more stylish. For floors, matte finishes look super elegant. For hardwood floors, you can buy a matte varnish. It might be a bit trickier to keep them clean, but all you really need is white vinegar and water. The good news is matte floors look a lot more natural, as they don't bounce back any light, and they keep the balance between rustic and modern.
Sustainable and natural
Sustainability is a huge topic of interest across most industries, but is particularly gaining traction in interiors. Brands are now making their new collections more sustainable – such as rugs made of recycled materials, and homeowners are welcoming the change. Natural stone is set to be a flooring trend for this coming year. It's easy to bring nature into a home – add plenty of plants and make sure to embrace daylight with lighter window treatments. Natural accents work well with light walls for a farmhouse style.
Personality-filled powder rooms
If a home has a half bath, this small space is a great place to experiment and have some fun. Keeping the home neutral is great, but a bold powder room is a nice way to show off personality to guests. Opt for a dark paint color, or a statement wall – current trends include abstract faces, Dalmatian spots or dramatic florals. You could even take it one step further and try fun flooring – such as black and white patterned tiles or geometric shapes.
Leila Jones works at Milexa Group, a UK-based surface design company, designing and manufacturing market-leading wallpaper and flooring products via their brands MuralsWallpaper and Atrafloor. Milexa Group was recently awarded 39th place in the Sunday Times Virgin Atlantic Fast Track 100 league table of the UK's fastest growing companies.
www.milexagroup.com