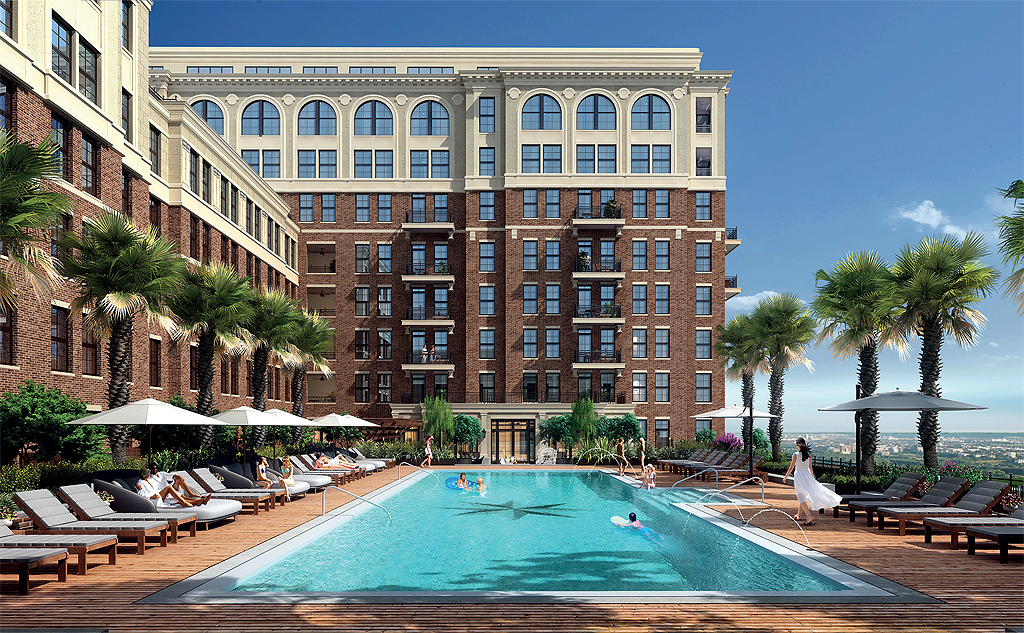 While the multifamily sector has fared better than many other industries amid the coronavirus pandemic, 2020 was undoubtedly an unprecedented year for the real estate market. Residents are re-evaluating their lifestyle preferences, with many prioritizing more square footage and sought-after amenities in suburban areas over micro-units in larger cities. As multifamily housing becomes a longer-term option for people of all ages and incomes, developers are tasked with finding new ways to satisfy the market's changing needs.
Here are three recent trends in multifamily development:
Prioritizing luxury amenities
With a new dependence on working remotely and limited social gatherings, residents are spending more time at home and are seeking high-quality amenities that complement their preferred lifestyles. Luxury amenities, encompassing categories such as convenience, health and wellness, and entertainment, are driving the demand for modernization in multifamily housing. Whether residents are seeking the convenience of built-in retail and office space, active lifestyles through boutique fitness studios equipped with sanitation measures, or modified outdoor spaces for safe, social gatherings, multifamily developments should offer an artful blend of residential, office and retail spaces to accommodate a variety of preferences.
For example, The Jasper, The Beach Company's luxury mixed-use building in Charleston, South Carolina, will offer luxury residential amenities such as cafes and restaurants, state-of-the-art health and wellness studios, private wine lockers, a pet park, electric car charging stations and an abundance of parking – all set in a prime downtown location. Residents also have access to a one-acre amenity deck with a premiere rooftop pool and lounge, demonstration kitchen, lounge area for sports and movie watching and more. On top of that, The Jasper's office tenants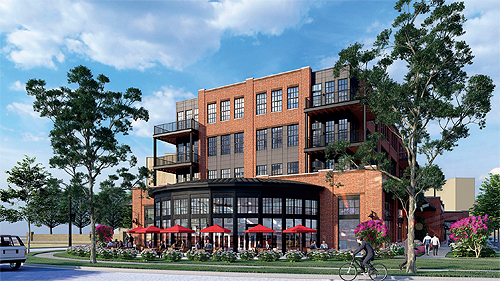 will have access to the property's rooftop amenity deck and garden, corporate wine cellar and club room equipped with a private lounge and demonstration kitchen.
Retail as an amenity
Multifamily property owners are still seeking appropriate retail uses to best serve their mixed-use communities. Amenities paired with the retail experience offer an advantage over apartments and condos built only for residential purposes, because mixed-use projects create a sense of community for residents to identify with. Retail owners typically find great success with mixed-use communities due to the onsite resident population and heavy foot traffic. In recent months, with new safety protocols and less in-person interactions, retailers have enacted innovative adjustments to their typical space layouts and operations.
As part of The Beach Co.'s Canvas development in Greenville, S.C., more than 21,000 square feet of ground-floor commercial space will serve the residents of Canvas Lofts, the North Main Street business district and the surrounding Hampton Pinckney neighborhood. Set in the heart of downtown Greenville, the retail space serves as an ideal location for restaurateurs, creative office users and neighborhood-serving retailers.
Expanding portfolio projects
Amid the Covid-19 pandemic, developers are seeing a spike in the demand for attainable rental options in all active markets. Whereas in the past few years, the multifamily sector has been heavily weighted at the top end of the market, in 2021, the industry is projected to expand in scope to serve a wider resident base, especially in the middle market.
At The Beach Company, we have focused heavily on catering our product to discerning and selective residents seeking luxury apartments. While demand for this product is still alive and well, we are looking to develop a more balanced portfolio of communities across a variety of price points.
Through increased market segmentation, developers are realizing that affordable housing options cannot be a one-size-fits-all approach. While some developers in the most competitive markets — where space is at a premium — offer attainable housing in the way of micro-units, this approach is less popular in today's climate. The tiny apartment trend can no longer satisfy the growing middle-market demand. In the US Southeast, where The Beach Co. has a long history of development, suburban areas present an opportunity to offer larger floor plans, which is essential as many renters are adapting to a work-from-home lifestyle. To maintain a competitive edge in 2021, multifamily developers must adopt targeted solutions that appeal to each potential market, which includes paying more attention to attainable housing solutions.
Dan Doyle is Senior Vice President of Development & COO, at The Beach Company. Founded in 1945, The Beach Company has been a leader in residential and commercial real estate brokerage, development and property management for 75 years. Led by CEO John Darby, The Beach Company upholds a tradition of establishing landmark properties and communities by evaluating each development opportunity for its potential to improve the quality of life for our neighbors and contribute to the long-term economic vitality of the Southeast region.
http://thebeachcompany.com