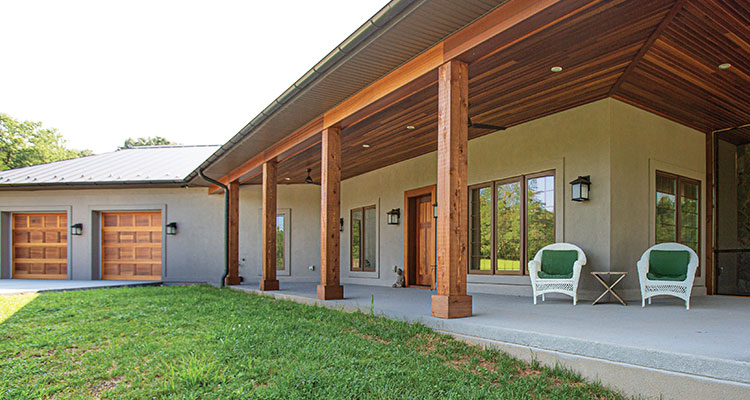 ICF Homes of Virginia's David Phelps discusses  the future, and the past, of US construction 
In the early 2000s, David Phelps, President, set out on a mission to build his dream home. He comes from a background in physics, and prides himself on possessing a 'figure-it-out-myself' approach, and a 'can-do' attitude. 
"I started out by looking at all the different technologies that were available," he says, "from traditional timber frame houses to insulated panel structures. That was when I discovered insulated concrete form (ICF) homes, and instantly recognized the thermodynamic benefits of using such envelopes in construction. So, I built my own house, as there was nobody in the entire region who knew how to do it." 
After his own resounding success, David went on to establish ICF Homes of Virginia (ICFHV) in 2003. Since then, the organization has expanded to employ a team of eight people and won multiple awards within its field; all whilst strictly maintaining its niche offerings within a market that generally doesn't demand a great deal of concrete housing.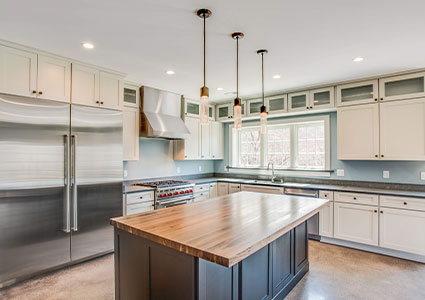 Robust and resistant  
"One of our earliest awards was the 2012 Virginia Commonwealth award, which is given to the best concrete structure in the state," David explains. "So that meant, we weren't just competing with other houses; we were actually up against bridges, commercial, industrial, and military concrete projects as well. Then in 2020, ICF Builder Magazine recognized us with its Best Large Concrete Home in North America award, which was also great. In both instances, we were responsible for the design and build through to the completion of the project, which is a really cool element of our approach. 
"The latter was awarded for our Afton Home, which exhibits just about every feature you can include in a concrete house. Besides the walls, the client requested radiant concrete
floors with living space beneath them, and to give the property a fully insulated, bunker feel, concrete ceilings too. To enable their off-grid lifestyle, we also installed three independent heating systems and three water systems, which allow them to recycle their wastewater. I am still super proud of how it all came together. 
"In essence, we take Styrofoam blocks that are about four-feet wide and 16-inches tall and stack them from the foundation up to the second floor of the structure, so the entire perimeter of the house is a concrete wall encapsulated in insulation. We then add rebar to the cavity and pump in concrete from the top. The finished homes are immensely strong, and actually nicknamed 'hurricane homes' in some parts of the US.
As you can imagine, with walls that are about a foot thick, filled with insulation and concrete, ICF buildings can handle substantial winds, and are often the last standing in areas that have been torn apart by hurricanes and tornadoes." 
Another key benefit of the ICF approach is the passive geothermal heating and cooling that the design facilitates. With the large footers set into the ground, they are able to maintain a steady temperature of between 55 and 60 degrees Fahrenheit year-round, regardless of the temperature outside. 
"The energy in the ground radiates through the basement, up the exterior walls, and into the first and second floors," he continues, "so the perimeter of your house follows the earth's steady temperature. This can act in either a pre-heating or pre-cooling capacity, depending on the time of year. Last winter, my neighborhood lost power for five days, which meant many of my neighbors' wooden homes had to tap out in the low 40s and stay elsewhere. My place, on the other hand, being an ICF home, dropped from about 70 degrees to around 60, and then plateaued there. We were still running around in sweatpants! 
"Equally, the reverse happens during summer. There are plenty of times we're sitting at maybe 75 degrees, without turning the air conditioning on. So, throughout the year, we just need enough energy to control the potential swing between 60 and 80 degrees, back to 70, which is a fraction of that required by wooden-home owners. They're very strong, incredibly energy efficient, and there's no risk of them burning in a wildfire or rotting or blowing away in a storm." 
Energy efficient 
Furthering its position in the sustainable building realm, ICFHV has been implementing the latest technological advancements in its projects for some time now. "We need to evolve away from fossil fuels," David states, "and to facilitate this, we have been adapting new methods of hot water generation, as it's a key area for energy wastage. 
"The heat pump technologies that we apply in our properties are set up outside. This avoids the unwanted displacement of cold air inside the building by exchanging energy out in the yard. Similarly, we can install thermal hot water collectors on roofs that operate at 80 percent efficiency, on account of their capabilities to convert electromagnetic radiation into thermal heat energy. These require far smaller panels than are necessary to produce electricity. 
"This year, ICFHV is set to grow significantly, as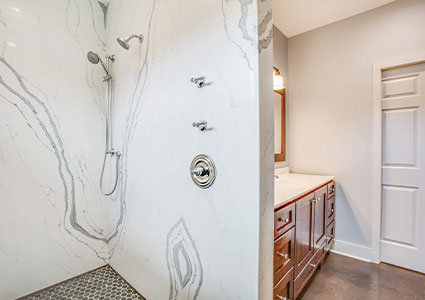 we're designing more and more homes. This makes the surge of new technology even more exciting, as there are so many opportunities to incorporate it. We have a few projects coming up, where we're actually integrating photovoltaic solar panels directly into rooftops. So, instead of holding a number of the larger modules we're all familiar with, from a distance, they just look like regular metal roofs. Furthermore, as we're able to develop structures that are hyper energy efficient, they need less and less power to heat and cool them. Meaning that the net zero houses that we're building are not only easy to achieve, but it's also inexpensive to do so, and many can even rely on the systems to charge their cars as well! We're seeing a huge movement towards fully electric homes." 
Increasing awareness 
Although David and his team are fully onboard with the future of housing, one of his biggest wishes for the near future is for the level of market awareness to catch up with what is available. Every time I get a chance to speak at public engagements, I use the opportunity to spread the word," he continues. "So many in the industry have tunnel vision for building with wood, and the reality is, there are far better options out there. The huge lumber price hikes during Covid formed a curiosity within the market, with home owners looking for alternatives, and we actually experienced our largest growth spurt yet as a result of the pandemic.
Of course, we want to capitalize on this, however we serve the luxury homes demographic at the moment. I want to see the right scalability in place, so that we can bring these houses down in price and make them affordable for everyone. 
Inspiring alternatives 
"I see each of our homes as science projects," he concludes, "where I get to design a home based on energy efficiency, optimization, and structural integrity. I'm so passionate about the unique nature that each of them holds. It all rolls back to my underlying principle of: why are we still building with wood? Two hundred years ago, we built bridges out of wood, but today we use concrete and steel.  Two hundred years ago, we built boats out of wood, and yes today, they're classics, but they're also super high maintenance. The first airplane was built out of wood, but you wouldn't find me in a wooden Boeing 747 today. It's the same with cars. So why are we still obsessed with building houses out of wood? When it's no longer a necessity, and there are so many better options staring right at us, why would you?"