The professional's choice
Since its takeover in 1993, NAPCO has gone from strength-to-strength, and the refinishing supplier is now celebrating the latest addition to its European expansion
After NAPCO began serving professional refinishers in 1979, it quickly established a name for itself as a leader in the provision of products for training, tub, tile, shower and countertop refinishers. But, after a decade of operation under its belt, the company's fortunes slid into sharp decline, following the loss of key individuals, and the leadership vacuum that followed. As NAPCO entered a period of transition, its previously rigorous emphasis on customer service began to wane. It didn't take long before the company's customers began to take notice.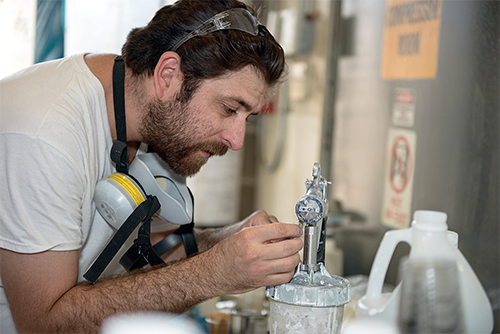 Enter Steve Coven. Launching his own career as a bathtub refinisher in 1985, Steve was a NAPCO customer from the off. When he noticed that the level of service wasn't up to scratch, he got in touch with NAPCO to work out exactly what was going wrong. Discussions took place with the then-owners and, in 1993, Steve took the decision to acquire the company outright. It was the dawn of a new era for the company, now bolstered by Steve's desire to forge a refinishing empire of his own – one that he himself would be proud to purchase from time and time again.
Fast-forward to 2022, and NAPCO has once-again confirmed its place among the top bracket of professional refinishing suppliers, defined by its rigorous commitment to product quality, and by extension, an extraordinary emphasis on customer satisfaction. "We know that without our customers, there wouldn't be a NAPCO," says Sara Laamiri, NAPCO Marketing Manager. "At the same time, we know what we have to offer – and we're more than proud to stand behind the merit of – an exceptional product range. It's for that reason that we're the only refinishing company to operate a 100-percent satisfaction guarantee, which we apply to every product that our customer purchases from us. Even if they've used the entire bottle, if they request money back, we'll issue a complete refund."
What's more, NAPCO combines this with a unique trade-up offer, further underlining its belief in the value of its products, and in its own ability to create long-lasting customer relationships. "We come across plenty of refinishers who are keen to switch to NAPCO, but already have a significant volume of stock that they've paid for, and which they'll have to throw away," Sara reflects. "To them, we say, 'We'll match that one-for-one with NAPCO products, for free'. We go out to collect the unwanted product from the customer, and we pay to ship our items back to them. It's an approach borne out in evidence, and new customers continue to capitalize on our trade-up offer at least once or twice a month, which is great to see."
Setting new standards
The company is also a standout among its peers for being the only refinishing company to sell its products exclusively to certified professionals. "To be able to purchase from NAPCO, you have to be experienced," Sara confirms. "At some of our competitors, anyone can call up to make a purchase, and all they'll be told is to read the instructions carefully. We don't do that. Our products contain potentially dangerous chemicals, and we recognize that if the people using them haven't been properly educated with regards to the risks, there's the potential for them to really hurt themselves. It goes without saying that we don't want that to happen. At the end of the day, we care about our customers, and we want them to use our products safely. We'd rather gain three new customers and miss out on another five, then gain all eight and have something tragic happen because we didn't conduct our due diligence."
It was once again with its customers in mind that, in 2005, NAPCO launched its new ecommerce platform. A move that positioned the company at the very forefront of innovation, it was a first among refinishing suppliers, and a revolutionary introduction to an industry that had been hitherto tied to the traditional method of order-by-telephone. Since then, the company has not rested on its laurels, and continues to set new standards across new products and service delivery, typified in the 2018 launch of its Kitchen Renew Waterborne Coating.
"Kitchen Renew is a unique, sprayable waterborne coating for kitchen cabinets and countertops," Sara tells us. "Because it's a waterborne product, it's eco-friendly by nature. Most significantly, however, it has huge ease-of-use benefits. The majority of waterborne sprays can only be used on a horizontal surface, because they'll inevitably run. Nevertheless, our research and development manager has been busy working his magic, and he's delivered a spray that can hold even on vertical surfaces."
The unique coating is available in a range of colors from pink to black, thanks in part to the work of NAPCO's expert color technicians, and the company's facilities in Skokie, Illinois. "To make our products fully-tintable demands someone with a perfect eye for color. It requires us to be consistently mixing multiple drums of chemicals and coatings on a daily basis," Sara notes. "Our facilities give us the ability to do that, whether it's our drum-pumps, our mixers, or the other tools we have in-house to help keep us at an innovative level."
International presence
Although the core of its business rests on the day-to-day activities within its facilities, NAPCO is no stranger to long-term thinking. Since the early days of Steve's tenure, developing the refinishing skills of men and women from across the country has been a key cornerstone of the company's business. At the time of writing, more than 100 people have benefited from its combination of classroom and hands-on spray training. "We offer two different types of classes," Sara explains. "The first is a complete three-day class. If you're new to the trade, that's the class for you. We also offer a kitchen-specific curriculum, targeted towards our customers who want to broaden their repertoire beyond bathroom refinishing or add refinishing to their current business.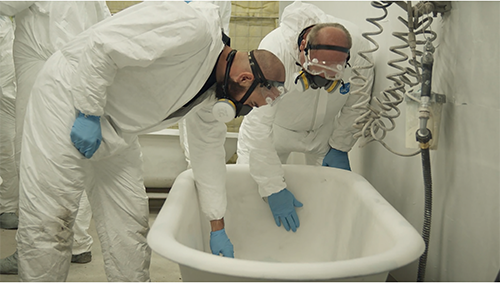 "Another example of the way we care about our trainees is how we offer continuous support throughout their careers. We offer professional training, but we don't stop there. We stand by them and offer support with business plans and marketing strategy guides, marketing materials, and most importantly all-around tech support. We are also the first to offer virtual tech support. Whether that is by phone, Facetime, or Zoom. NAPCO's support is in the back pockets of every one of its partners! We will even visit them onsite if needed."
The company's commitment to training is indicative of the value it ascribes to its employees. "For the past four years in a row, NAPCO has been ranked among the 100 best employers to work for in Chicago," Sara adds. "Particularly before Covid-19, we ran regular team-building exercises, and hosted dinners and movie nights. Naturally, the pandemic has put a dampener on that, but we're still working hard to keep things fun. We host cook-outs, or our managers might surprise the staff by catering-in. People are everything, and so things like that are really important."
It wasn't just companies' cultures that took a hit during the pandemic. "Covid-19 struck the whole nation," Sara reflects. "In no way could we have envisaged what happened, or how it might shape the structure of the company as a whole. But, without panicking, we reacted in the moment. We were thankful to be deemed an essential business, meaning we could stay open. To keep our employees safe we did split shifts, while the office ladies and managers all worked from home. Thankfully, our phone system was already set up to do that, while orders continued to come in through our website. We can proudly say that we kept every single employee during the entire lockdown, and we were able to continue serving our customers without missing a beat.
"Covid-19 also taught us the need to be creative," Sara continues. "We couldn't do things the way we normally could, whether that be in terms of training, or in our engagement with customers. So, having done nothing of the sort before, we managed to put together a six-week webinar for every single one of our departments to help guide them through the turbulence and adapt to a new way of working. For instance, our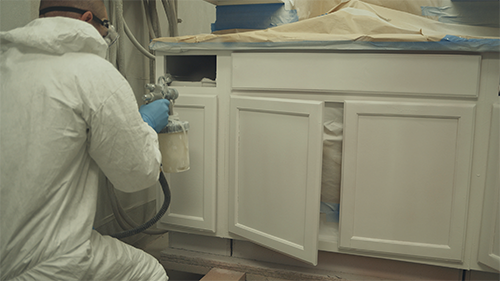 webinar for the Finance and HR team discussed how to get their cashflow in order within the new environment, with an emphasis on forward-planning. Others focused on how to adjust our offering for our customers. We pivoted, and we helped our customers to pivot."
As restrictions across the world begin to ease, NAPCO recently announced the expansion of its international business. "It's always been a part of Steve's vision to make our products widely available in other countries," Sara insists. "In the past, customers would have called us to enquire about certain products, but the cost of shipping freight across the world was outrageous. Instead, we've pioneered expansion through the use of our training facilities, inviting individuals from other countries to train at our facility in Illinois, before returning to their country to open their own distributing facility. As of now, we have distributors in Australia, Japan, Singapore, the UK, the Netherlands, and we've just added Denmark. Today, people don't even need to travel to the US to train. If you're in the UK, you can go to our distributor there, who can provide you with all the resources that you need."
Ten-year plan
This international strategy is as much the product of able and willing partners as it is the result of top-down decision-making. "We do have target marketing on the international front," Sara goes on. "We might research someone who we think could be interested, within a desirable market, and we'll make the first contact. In the example of Denmark, we were contacted via our existing distributor in Singapore – the individual travelled there to train, completed all the required steps, and now he's an official out-of-country distributor."
To sustain this ambition, NAPCO is keen to reiterate its commitment to quality. "Our core values at NAPCO are: we care, we grow, we solve and we build partnerships," Sara says. "We apply that to our suppliers. If they're not able to provide us with the quality we desire, we'll find another vendor. During Covid-19, we had to do just that. On the other hand, when a supplier consistently meets our requirements, we won't hesitate to stick by them. We have suppliers that we purchase heavily from, some of whom we've worked with for more than 15 or 20 years."
It's not all business at NAPCO, however. As the company's core values imply, giving back to the community is another of its key pillars. "In the past, NAPCO employees have volunteered at the Greater Chicago Food Depository, which provides food for residents in need throughout Chicago and Cook County," Sara recalls. "Our employees would contribute by stacking shelves or by assembling care packages. We also work closely with Habitat for Humanity, typically to build furniture and cabinets – or, following Covid-19, by donating a portion of our product stock for them to sell in their stores. Of course, we also give local support to certain neighborhoods or school-based initiatives whenever we can."
In the future, it's more of the same – with the company targeting yet further expansion both domestically and abroad. "We have a ten-year goal in place," Sara concludes. "Over that time, we intend to measure our growth not only in the number of customers and the volume of training that we're able to provide, but we'd also like to extend our product offering into every area of the home. Currently, we're focused on two key areas: the bathroom, and the kitchen. We're still in the planning phase with regards to our next target, but some of our options include the garage, or flooring. The aim is to give our customers more tools for their toolbox, thereby enabling them to offer a wider range of services to their own customers, and so to grow their business. That achieved, they'll keep returning to us, and we'll be able to grow in turn."
NAPCO
www.napcoltd.com
Products: Kitchen and bathroom refinishing