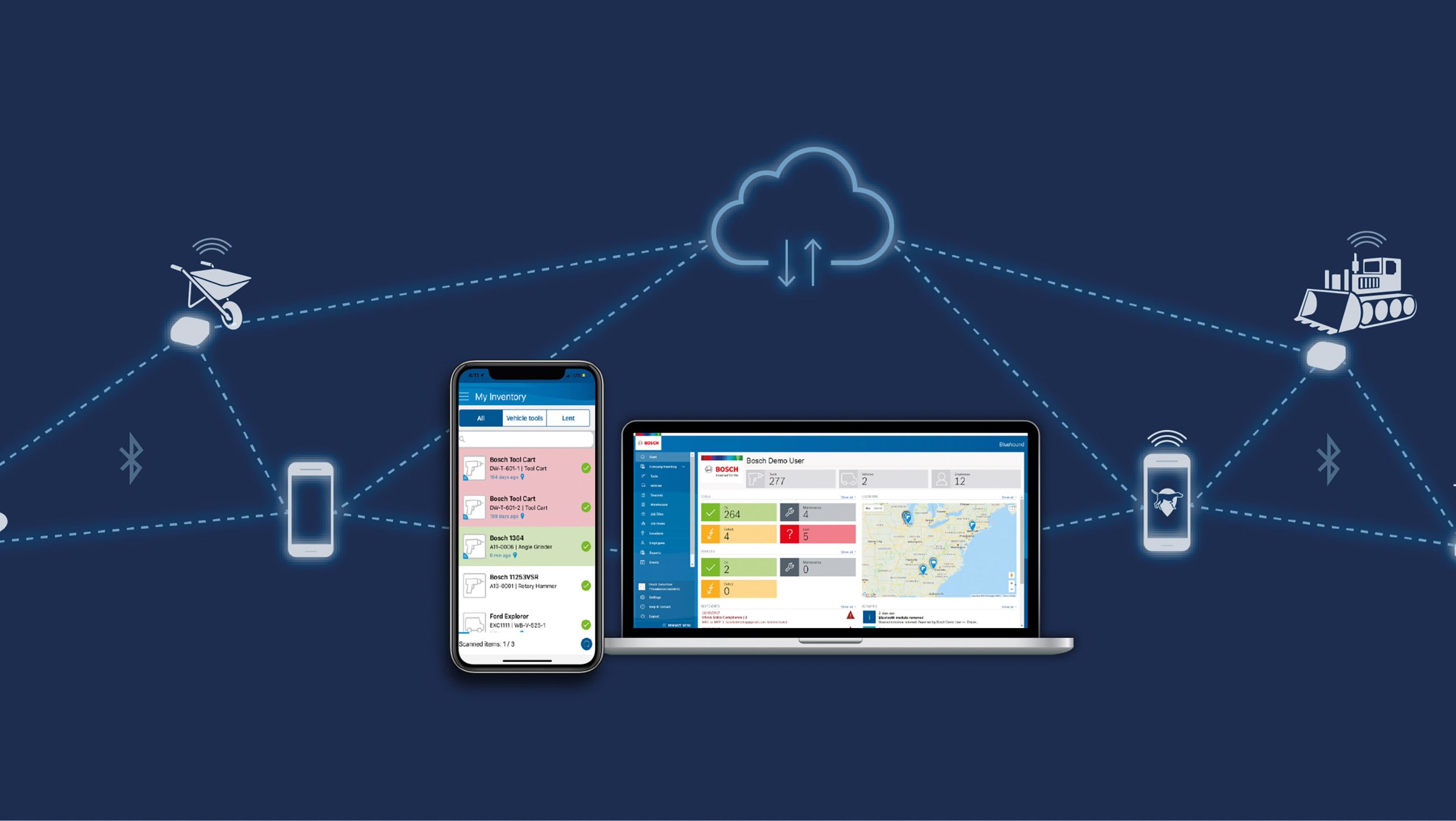 Exploring solutions for downtime reduction
It's no secret that downtime is costly for the construction industry. Despite the liabilities, risks, and losses associated with delays and wasted hours, only about 50 per cent of work on construction sites is completed on schedule, according to Boston Consulting Group. Moreover, construction workers spend roughly 30 per cent of their time waiting around the jobsite due to delayed precursor steps, which often result from missing tools, broken equipment and late deliveries (Boston Consulting Group).
Digital asset management platforms help lessen these challenges by providing an easily-accessible, single-source for information on assets, including the assignee, location and maintenance history. By eliminating the downtime associated with inadequately tracked and managed assets, these platforms create opportunities to enhance productivity and improve the workday of executives, crew members and everyone in between.
Let's talk downtime
On jobsites, the search for misplaced assets or tools is a common cause of downtime. In fact, jobsites log an average of one eight-hour working day per week looking for tools. Often, the needed asset has been lost in transit, accidentally transported to another jobsite, stored improperly or absent-mindedly taken home.
When an asset goes missing for an extended period, not only can it contribute to time wasted searching, but many jobsites also take time to launch an internal investigation. From there, additional time may be spent filling out insurance paperwork and, in cases where the asset went missing without proper documentation, working through denied insurance claims.
When hiccups like these occur, it contributes to workflow deviations and delays. Over time, ongoing issues with asset tracking can lead to frustrated team members and lowered morale.
Manual approaches to reducing downtime
Builders frequently adopt manual systems and practices to limit downtime caused by misplaced tools. For example, some jobsites will implement end-of-day walkthroughs and job box inventory checks to ensure every asset has been returned to its proper storage place.
Additionally, tools and assets are still most commonly tracked using manual methods such as handwritten notes, whiteboards and spreadsheets. Manual asset tracking is time-consuming and leaves ample room for human error, inconsistency and inefficiency.
Even in instances where tool and asset information has been documented correctly, those details aren't easily accessible to all team members on a given project. Team members would have to refer back to their whiteboards or check-in with one of the primary managers of their tracking system, delaying results. Jobsites that still rely on manual systems could increase efficiency by adding digital complements to these processes.
How digital asset management systems can more effectively reduce downtime
As we move toward the future, many jobsites are beginning to see the value in implementing digital asset management programs. Digital systems, like Bosch Bluehound, offer real-time asset tracking through the use of tags. Tags, which typically transmit signals via Bluetooth®, can be applied to any tool or asset, including consumables. While some digital systems are manufacturer-specific, others, like Bluehound, allow tracking of any asset. This is especially helpful for tracking assets that require frequent inspections or servicing, such as drills, phones, fire extinguishers and fleet vehicles.
With these tags, users can easily view an asset's location, location history, assigned site, assigned team member and operational status. Having these details at the push of a button eliminates the downtime resulting from having to search for tools. It also makes daily walkthroughs and the use of job boxes more effective and less time-consuming.
Digital systems are also great for storing documentation. Because data is gathered at the asset level, systems can associate documentation with assets, including manuals, safety certifications, maintenance history and more. Whether based at the jobsite or in an office, users can easily access documents and generate tool lists and reports quickly. Having this information readily available greatly simplifies audits and Occupational Safety and Health Administration (OSHA) compliance checks as any user on the jobsite can quickly find the information required by inspectors, further reducing downtime that would have been spent sifting through physical files.
Finally, one of the core goals of digital asset management systems is to increase transparency. By directly assigning assets to workers and jobsites, and making these details accessible to every user, builders foster greater accountability and reduce the likelihood of losing an asset.
Digital platforms like Bluehound aim to bring ease and clarity to jobsites. Because they're less dependent on human intervention, they're more reliable than manual systems. Looking ahead, more construction teams may look to a digital asset management system to cut their downtime and introduce intelligent, efficient planning and tracking solutions to their projects.
Tammy Bauer is Pro User Marketing Manager and Bluehound Business Owner, Robert Bosch Tool Corporation. Bluehound is an asset management system developed by Robert Bosch Power Tools GmbH, a division of the Robert Bosch Group, one of the world's leading providers of power tools, power tool accessories and measuring tools. Bluehound, based in Mount Prospect, Illinois, is a cloud-based asset management and tracking solution, designed to boost productivity and transparency from warehouse to jobsite. Through the web portal and mobile application, users can track, manage and localize work assets at any time.