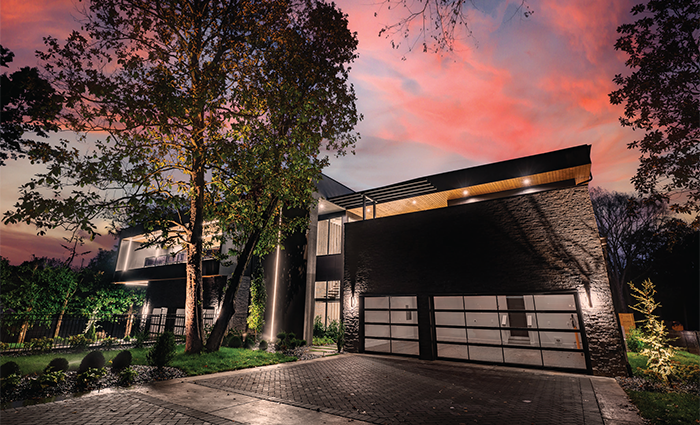 At less than a decade old, Richland Building Partners is experiencing tremendous growth and expanding into new markets
Richland Building Partners (Richland) is one of the fastest-growing builders in Nashville, Tennessee, offering luxury, custom-built homes and multifamily properties, that are unlike anything the city has seen before. Its designs incorporate an "open concept: clean, sharp, and high-end, while still geared towards entertainment and family life," says Company Founder, Chris Barnhizer.
Having started as a single-family home builder, Richland focused on designing bespoke family homes, before expanding into the multifamily market. The company spoke to Modern Home Builders about its tremendous success, breaking into new sectors, and what makes its projects unique.
"Before Richland started, we had to ensure there was sufficient interest for contemporary homes with high specification," explains John Shrader, Single Family Production Manager. "At first, the emphasis was on gaining a reputation as a luxury builder and we have refined the business year-on-year to become an industry leader in Nashville. Today, we are delivering three-to-four-million-dollar homes in areas that demand Richland's aesthetics and excellent quality."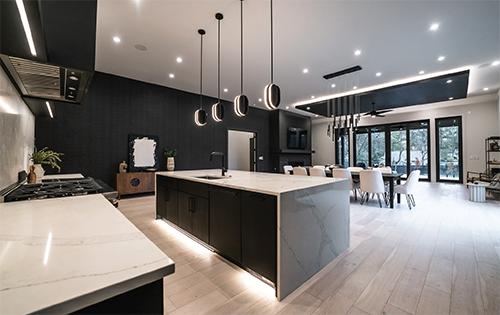 Chris recalls: "One of the most exciting things was that people in Nashville who didn't understand contemporary design, began to use Richland as a generic term to describe such buildings. I heard it used in several conversations, which was when I realized that Nashville was evolving, and people were finally starting to appreciate modern homes."
Pursuing improvement
"We incorporate a growth mindset into everything we do," Chris continues. "The architects and engineers are constantly innovating, and using cutting-edge products, materials, and technology." Chris likens the process of continuous development to an iPhone – every product is loved, but there is always room for an upgrade. In other words, Richland is proud of every development, but strives for improvement project-upon-project.
John adds: "We have worked as a team to enable our growth over the years and maintain the attitude that we are never satisfied or comfortable in our position. We pursue improvement in everything we do – every vendor, design, and system – and this spreads from the back office all the way to field works."
"Our people are professional and take pride in their work," Chris explains. "The team operates on the basis of honesty, trust, and integrity, which creates a culture where everyone has each other's backs and genuinely cares about one another, as well as the business." On the topic of team mentality, John adds: "Chris instills in us the attitude that a handful of highly motivated people can move mountains more effectively than offices full of disengaged employees."
Attention to detail
From a client perspective, Richland targets individuals and families who are looking for high-end, modern homes with attractive amenities. "We like to build in neighborhoods with plans that attract our ideal customer, which is usually professionals," says Chris. "People buying these homes tend to be active, enjoy having fun, and like to shop close to home. We do a lot of work in Green Hills, for example, which has every amenity you could imagine, but is still within ten miles of downtown Nashville."
Richland has recently expanded into additional territory – the multifamily market. Its latest project, Odyssey at the Park, is a 75-unit, short-term-rental community located next to Centennial Park, boasting one and two-bedroom condominiums in a variety of floorplans. With an on-site restaurant, personal care services, and shopping facilities, Odyssey at the Park promises to provide a truly indulgent and blissful experience.
Chris details: "Our new multifamily project is in a convenient location: right on Centennial Park, within two miles of the top five employers in Nashville, nearby interstate access, and a plethora of shops, restaurants, and gyms. As a high-end brand, our product doesn't fit everywhere, but we cater to neighborhoods where we know our customers like to be. For example, parks, amenities, walkability, and active green spaces are all attractive to us because we know buyers desire them."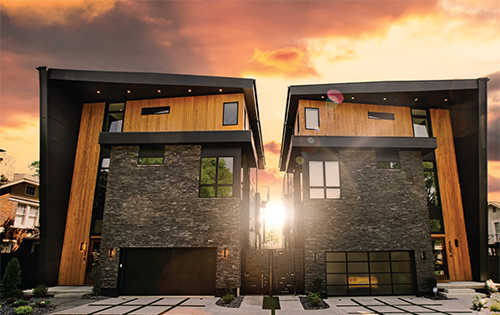 Although there are many differences between single-family and multifamily projects, Richland's quality products and customer-centric service remain consistent. "We hold ourselves to a high standard and focus on attention-to-detail," states John. "Chris has an unerring eye and visits every single house to add design touches that most people would overlook. It is the little details that complete our designs and create the atmospheric experience we pride ourselves on as a luxury builder."
Quality homes
Richland provides unparalleled customer service at every step of the home buying process. "We have heavily invested in our service and warranty departments to alleviate customers' worries and concerns around purchasing a property," Chris summarizes. "Our technology division created a unique system that allows the warranty team to promptly and effectively handle post-sales enquiries."
Additionally, Trevor Gormely, Technology and Operations Consultant, describes how Richland has adapted to coincide with changes in the industry: "In the beginning, Richland placed emphasis on architecture, aesthetics and the finishings of the building, to promote modern designs. We soon realized, however, that people do have an appetite for luxury homes in Nashville and as a result, we stepped up every building material, such as the lumber, insulation, and windows we use.
"Our buyers understand and appreciate the value of high specification and quality products," Trevor continues. "We focus on the details, no matter how minor, such as the plumbing and lighting fixtures, control systems, and technology or audio features. Renowned for high quality, our customers know the difference between Richland homes and those of our competitors."
John proposes: "We are unique because we never repeat anything. While a track builder has a set of plans that are reconstructed hundreds of times with minor variation, every design we put together is unique, tweaked, and we believe, better every time. It also helps the work culture and cultivates creativity, as everyone can lean in to suggest ideas for design aspects."
Optimizing opportunity
In 2023, Richland is set to complete 15 single-family homes between January and March, and a further 31 throughout the rest of the year. It will also deliver Odyssey at the Park, alongside another 53-unit condominium development, and prepare to start work on a further two multifamily projects.
"Our ideal goal is to deliver 40-to-50 single-family homes, and 100-to-200 multifamily units per year," Chris concludes. "Once the primary business is confidently achieving these targets, we will consider expanding into more new markets, but right now, there is plenty of opportunity right in our backyard."
www.richlandbuildersllc.com