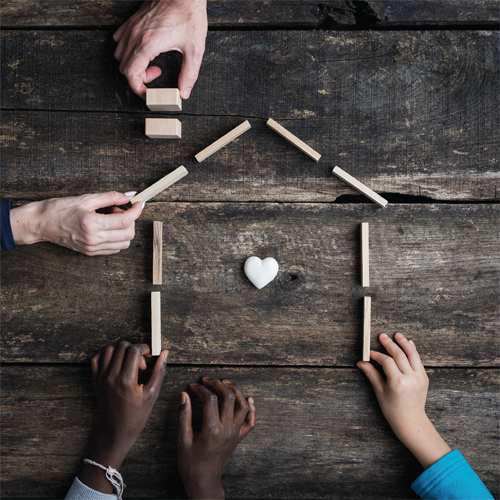 A remarkable 88 percent of all buyers today purchase their home through a real estate agent, a steady increase since 2001. While builders use multiple sales channels to sell their homes, successful builders have learned that building good relationships with real estate agents is key to long-term success.
While nine in ten buyers work with real estate agents to buy a home, unfortunately for builders, agents and their buyers, unnecessary friction can occur due to the differences between the way new homes and existing homes are sold.
The four most common areas where differences are most pronounced are sales contracts, closing date, and which title company and lender are used.
SALES CONTRACTS: Builders are corporations and operate under different conditions. They are often accountable to company directors shareholders, legal departments, lenders, and land developers as well as the municipalities where they build. Individual sellers are not. As a result, builders must use different sales contracts.
CLOSING DATES: Variables outside the control of a builder, including weather, municipal inspections, material deliveries, labor dependability, and vandalism can all cause delays. Builders cannot provide a fixed closing date because of these and other variables.
TITLE COMPANIES: Specific documentation is required to certify a builder is authorized to sell the property and allow the title company to provide a clean title. It would be highly inefficient and time-consuming for builders to engage with multiple title companies.
LENDERS: Not all mortgage companies are the same. If a lender is unable to deliver a loan or delivers it late, this can be costly for a builder. Builders need to close a home sale on time because every day it is not closed, they carry the costs for interest, property taxes, insurance, utilities, maintenance and more.
The upside for agents – who understand these differences – is that selling new homes has many advantages.
First, builders help real estate agents solve one of agents' most persistent problems: a lack of inventory. Builders are the best source of new business for agents because that's what they do: create new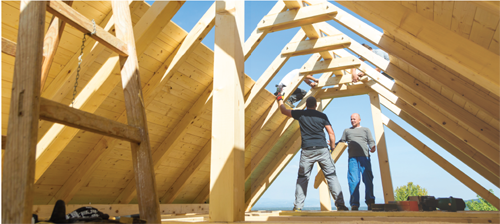 inventory.
Second, builders and agents share the same goal of selling homes. Real estate agents have the buyers, and builders have the homes. With these two forces together, a beautiful and bountiful business relationship is created.
Third, builders are in the business of selling homes. They are highly motivated sellers whose object is to move their inventory. Unlike an existing home sale, builders are like you, they sell homes. Builders are sellers who don't have life-long memories attached to the homes they are selling.
Fourth, new homes offer buyers more. They feature the latest energy saving technologies, updated floorplans, modern design and colors, and lower maintenance costs. New homes are constructed with the latest building codes, and they are, well, new.
Finally, new homes show better: there are no odors, deferred maintenance issues, or pets in the way. Plus, the builder representative is an agent's ally and will do much of the hand holding to create a relationship with them.
While it's true that when inventory is as scarce as it is today, builders can pick and choose their buyers, that's not always going to be the case.
As a former builder for 18 years and as a licensed Realtor for many more, I've been on both sides of the fence. My experience convinces me that the key for a builder to maximize their success over the long term is to build stronger agents relationships.
Builders bring so much expertise to the table to attract agent business. Builders have detailed knowledge of their product — from the materials, available options, and upgrades to the history of the subdivision. Builders need to leverage this knowledge.
Tapping the power of the MLS
Perhaps the most overlooked resource for builders to sell more homes and sell them faster is maximizing listing exposure through the power of the Multiple Listing Service or MLS. The MLS is what makes the real estate market work.
The MLS is the most powerful and lowest-cost marketing tool to reach the greatest number of buyers.
The MLS drives more business in residential real estate than any other technology. It has the best market data – the most accurate and current property listing information – which creates trust in the marketplace.
The MLS also is the great connector. It's the tech platform that more than 1.4 million licensed and active real estate agents use to make transactions happen.
Real estate agents deliver incredible value to their clients because they have access to the MLS.
Unfortunately, many builders put homes in MLSs solely because it is an item on a checklist. But to maximize the power of the MLS, you must manage every home listed for sale throughout its listing lifecycle.
Every time the property status changes, price changes, or new photos are available, you must reflect that change immediately in the MLS. That's what helps build trust between a builder and agents and buyers when the most current and accurate property information is on the MLS.
When a builder properly leverages the MLS, they increase their profitability because when homes sell faster, builders reduce carrying costs and build more homes. It's also why big builders, who are marketing 100 or more homes a year, can't rely on a few people to manage the MLS process.
We have found that a single listing can average 23 changes from its initial posting to its closing. For every 100 homes sold, that's 2,300 changes needed to keep the data current in the MLS. Having updated property data in the MLS is what agents want, and their buyers expect – and deserve.
Builders can be the differentiator
I've often been asked, 'What's my secret to success?' To me, the key to success is always to have focus. Specializing is key for almost every highly successful real estate professional. My specialty is working exclusively with builders.
If builders can help show more real estate agents the opportunities available with new homes, they can be that differentiator agents need.

Ben Caballero is founder and CEO of HomesUSA.com, and he holds the current Guinness World Record title for 'Most annual home sale transactions through MLS by an individual sell side real estate agent.' Between 2004 and 2020, Ben sold 43,265 homes totaling $15.188 billion in sales volume. Ranked by RealTrends as America's top real estate agent for home sales since 2013, Ben is the most productive real estate agent in US history. He is the first real estate agent to exceed $1 billion in residential sales transactions in a single year. He is also the first real estate agent to exceed $2 billion in annual sales, which he accomplished the last three years straight. An award-winning innovator and technology pioneer, Ben works with more than 60 home builders in Dallas-Fort Worth, Houston, Austin, and San Antonio.
https://homesusa.com/