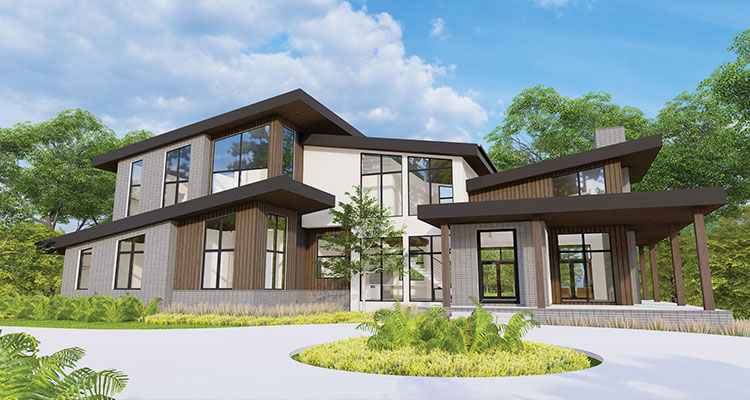 With Jeff Livingston and Jeremy Walker both at the helm, Urban Development Group continues to chart new territory
When looking for a homebuilder in today's market, what are the first qualities and trademarks that jump to most peoples' minds? Whether it's experience, qualifications, or an impressive portfolio, Jeff Livingston, President, and his business partner Jeremy Walker have it all. Jeff and Jeremy have been a leading, fully certified general contractor since 1997, and are licensed across California, Tennessee, Florida, and North Carolina. Alongside Urban Development Group (UDG), Jeff also owns and manages RSG Enterprises INC, San Diego, Ca, and Valencia Builders Group, Sarasota, Florida, as ancillary offices.
"I started out working in the real estate construction industry in San Diego, in the 1990s," opens Jeff. "I was very blessed to enter the industry during this period, as I was immediately surrounded by eager clients, all of whom were desperate to maximize their potential investments. I initially focused my attention on the fix and flip sector, but the volume and results in that specialty far exceeded any prior expectations. This success triggered a change in my thought process regarding career direction, and it was around that time that I decided I needed to take the California State General Contractor exam. I successfully passed, with flying colors, and the rest is history."
Customer satisfaction
UDG is a luxury design, build, general contractor, and developer firm based out of Nashville Tennessee, with ancillary offices in San Diego and Sarasota, Florida. The organization prides itself on breaking the boundaries of not only design, but also price per square foot in all locations in which it builds. From complex and large-scale builds to minor remodeling projects, Jeff and his team are fueled by a commitment to excellence and customer satisfaction. Consequently, UDG has been recognized as the Developer of the Year, in 2013 and 2016, by the then mayor of Nashville.
As a full-service general contracting firm, UDG will take a project from acquisition to completion, managing municipality requirements, from zoning and planning through to the rigorous framework of the metro storm water regulations. In terms of its residential work, UDG's experience spans modern, traditional, Spanish, and restoration styles, and the business also has interests in light-industrial commercial property.
Jeff believes that building strong client relationships is incredibly important, and the business works closely with its clients to engender complete trust. Diversity is considered to be a strength, and it has helped to ensure that UDG has been a contractor of choice for more than 25 years. The team boasts a wealth of experience and industry knowhow, and despite the complexity of the construction process, there is no mystery for the client. UDG's goal is to make its designs as clear and easy to understand as possible.
Dealing with mundane daily construction and development tasks both in the field as well as behind the scenes can be stressful, but Jeff is proud to shoulder the burden for his clients. "There are so many different types of projects, from high-end luxury homes to attainable housing. That's why our team makes sure to discuss every detail prior to commencement to ensure clients know exactly what to expect from a budgeting and scheduling perspective," affirms Jeff and Jeremy.
Empowered by expertise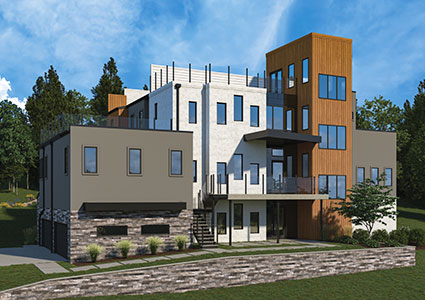 Over the years, the company has fine-tuned its approach to the key development components of site selection, entitlement, design, financing, and value generation. The strength of the company's approach resides in its expertise and local market knowledge. Operating out of offices nationwide, the team is empowered to pursue opportunities, backed by the strength and expertise of a well-established local and national network of real estate firms.
"We are currently working on 27 projects across Nashville, alongside six managed from our Sarasota office," Jeff continues. "They are a mixture of different asset classes; including multifamily, hospitality, and single-family units that range from $3.5 million to $8.7 million. We are particularly excited about the College Grove lot, which features three different sites: a five-acre for $6.7 million, a ten-acre for $7.9 million, and a 12-acre for $8.7 million.
"We have noticed that enhanced amenities and more functional floorplan designs are becoming increasingly desirable in the current market. Part of this, in my opinion, is as a result of the post-Covid hangover. The real estate sector, and in particular our area of operations, actually saw a positive boost from the pandemic. People are adapting to the new normal and working from home, which means that they're looking for more open space and smart features around their homes and living spaces. With regard to other future developments, we hope to see UDG blending into even more asset classes, such as the build-to-rent sector, so that we can begin the journey to passive wealth building."
Long-established relationships
In terms of his vision and values, Jeff notes: "Whether customers are looking for support in design, property management, financial pro-formas, or general assistance with a large-scale project, I can handle it all. I offer top-notch work at fair and competitive prices and hold long-established relationships with all our subcontractors and vendors. By working together with clients from the beginning of a project and throughout the entire process, we are able to ensure success every time. We have the competitive advantage of possessing working relationships with some of the most sought-after financial institutions in all our locations."