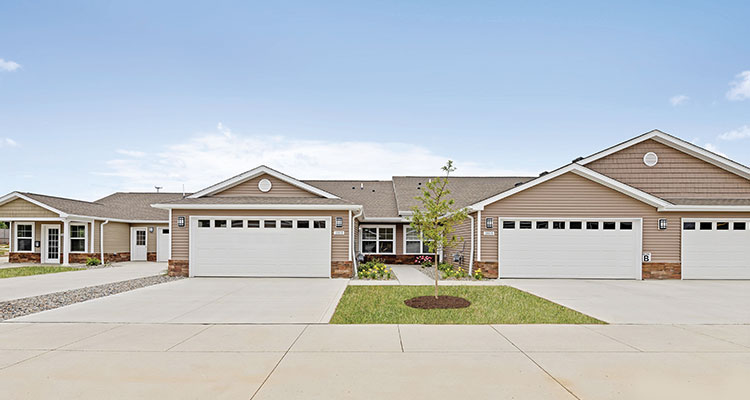 With its inherent expertise in property management, Redwood Living, Inc. (Redwood) is providing a leading rental housing solution across the Midwest and Carolinas
The thing that always makes me smile," states Kevin Kwiatkowski, Executive Vice President of Acquisitions and Construction at Redwood, "is driving through one of our neighborhoods, and seeing people moving into one of our Redwood apartment homes. We refer to them as units while they're under construction, but they become homes once people are inside them. Just seeing the moving vans lined up outside and the new beginnings that the process represents always puts a smile on my face."
Founded in 1991 by the current CEO, Steve Kimmelman, Redwood began its life as the Kimmelman Management Company, through which Steve managed a number of communities that he had purchased. Over time he adapted his vision, with the aim of building his own single-story living projects, for which he employed a couple of general contractors. Initially the company grew slowly, until David Conwill, Executive Vice Chairman, joined in 2003 to lead its growth platform. But it wasn't until 2008, when opportunities really started to ramp up.
"We expanded to Columbus, Indianapolis, and the Detroit metro area, a lot of which was fueled by the housing recession. Banks had to dispose of bad deals they had made on condo, apartment, and subdivision projects, which ultimately enabled us to hit our 10,000th unit by January 2019. Interestingly, we hit our 16,000th by June of this year, which, when you look at it, is an incredible trajectory of growth."
"We're currently around 18 projects a year," Kevin continues, "and we're doing everything from closing the necessary construction loans on the plots, developing sites, and building the structures. In 2020, we purchased two construction companies to bring everything in-house. As I mentioned, we've always been a management company, so we have a broad set of capabilities."
Cosy and quiet
Up until 2019, each of Redwood's projects had their own unique names. The choice to bring all of Redwood's developments under the umbrella of 'One Redwood' was made strategically, to strengthen the brand and make it more visible as the company continued its expansion. Meaning that whether a client moved into a Redwood apartment home in Ohio, North Carolina, or Illinois, they're going to get the same excellent product and service.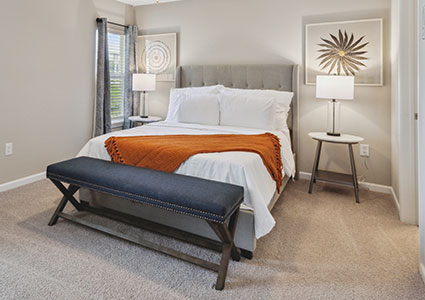 "The decision to rebrand catapulted us into being a household name across the Midwest, to the point where municipalities refer to single-story apartments as 'Redwoods' – we've literally monopolized the sector. That speaks to what really makes us unique against our competitors, our offering: a high-service housing option that grants people more freedom in their lives."
"We build single-story, two-bedroom, two-bathroom apartments with private entrances and attached garages," Kevin explains. "Everything's on one floor, so there are no steps to worry about, and our neighborhoods are designed with peace and quiet in mind. We don't have amenities like playgrounds, pools or gyms, but people are generally attracted to our size. Our neighborhoods contain around 120 to 150 apartment homes, not several hundred as other developers opt for. Although we do have some younger professionals, our residents often fall into the category of what we call 'downsizers.' They're the people who are looking for the feel of a single-family home, without all the stress that comes with homeownership."
Additionally, for the growing market of people who either can't afford to get on the homeownership ladder due to rising interest rates, or don't want to be tied down by issues like maintenance, Redwood makes a number of provisions. Some of which truly came to light during the pandemic.
"We allow up to three pets per household, and none of our apartments have ever featured a common hallway. During the height of Covid-19, when people were concerned about transmitting the virus, our residents were able to pull up to their own driveways, park in their garages, and enter their homes without coming into contact with anyone outside their household. We know that we may miss out on the potential density that two- or three-story garden apartments could offer us, but that's not the Redwood way. We seek out parcels of land that may not quite suit commercial or industrial uses, and utilize them to create beautiful neighborhoods for people to wander around and socialize in."
A vision for the future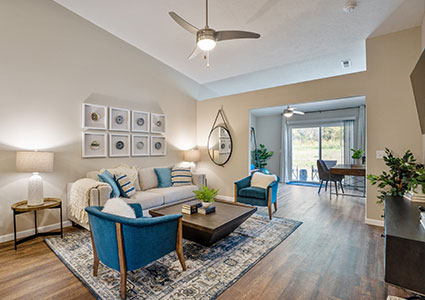 Residents of the multifamily sector are often labeled as 'transients,' Kevin continued. "Municipalities claim that those folks don't have a full stake in society. Our locations beg to differ, as our residents stick around much, much longer than traditional renters do. That's because we look for people who are renting by choice, who wish to live in a house but don't want to deal with the associated costs of ownership or maintenance. There are plenty of people who sell their homes closer to retirement ages, whose children have flown the nest and they just want to spend more time having fun and enjoying their money, not cutting the grass or looking for contractors to mend the roof or whatever else may pop up."
Redwood has a vision to be in every suburb in the United States. To reach this goal, the organization has started using target circles to assess the available deals in each of its major markets. This has led to the business identifying its new site in Maumee, Ohio, which originally comprised a driving range, putting course, and batting cage. Furthermore, it has been able to locate opportunities that offer temporary tax abatements to encourage an increase in local housing.
"In terms of research, for the last few years, we've been reaching out to our residents with questionnaires, to learn a bit more about them," he says. "Who they are, how many of them live in each apartment, the number of children, and what they're looking for in housing solutions such as ours. Collectively, we study the results of the surveys and use them to help define our target circles. We then pass on this information regarding our residents' demographics to our acquisitions department, which can leverage it to find the best opportunities for the business to explore."
Growth built on demand
Kevin cites this era of Redwood's operations as being the company's phase of maturing. Through its continued expansion and steady increase in units, the business looks completely different to when it hit its 10,000th apartment in 2019.
"As long as lending and material costs allow, we'd like to finish our 26,000th unit within the next five years," he concludes. "I'm confident we'll reach it, between our growth strategy and the sheer demand for what we offer, because we have a long list of people seeking our product. They love what we do, and they love how we do it, which is a great support to have behind you. Not everything has been roses along the way, but those experiences have still been great for the organization, as we've learned from them. I'm sure that we'll have to evolve again before entering our next chapter, but I'm excited to see where it takes us."