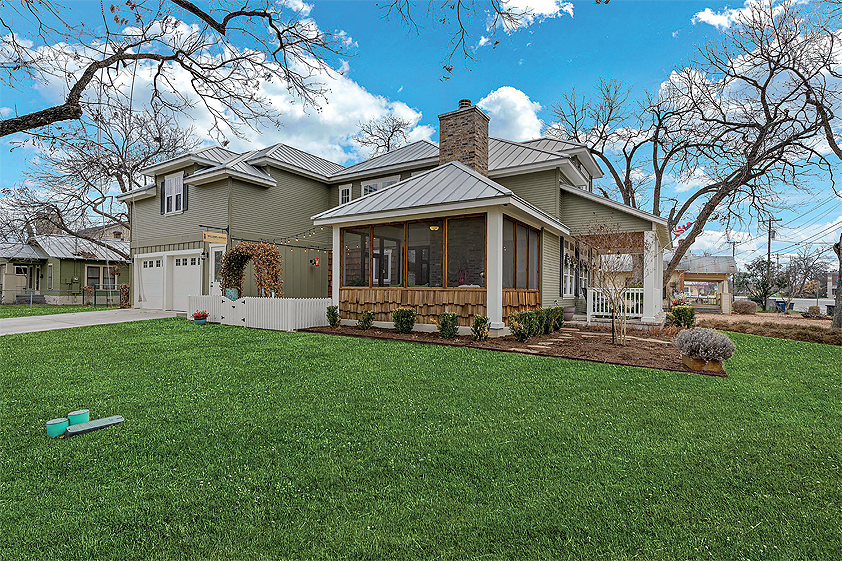 Williams-Hirsch Custom Builders
Carefully crafted quality
Twenty years ago, Texan graduates Jim Williams and Greg Hirsch teamed up to bring together their expertise in home building and design, and established Williams-Hirsch Custom Builders (Williams-Hirsch). Jim, who studied at Texas A&M University and has over 25 years of experience in building custom homes, is a former army helicopter pilot who incorporates the leadership skills he learned during his aviation experience in Vietnam to manage Williams-Hirsch as its President. On top of his impressive CV, Jim strives to provide the best building experience for the business's customers and has received certification as a graduate builder, graduate master builder, certified green builder, lead safe renovator, Building Performance Institute envelope analyst and a Residential Energy Services Network rater.
The other half of the duo is Greg Hirsch, the company Vice President, who holds just as much knowledge and a background that is equally as notable as his business partner. Also with a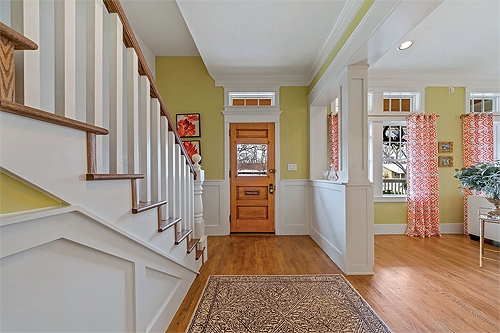 degree from Texas A&M University and a further 25 years of experience in project management, quality assurance and customer service, Greg excels in communication, and organizational and interpersonal skills as the site supervisor for the company. He is an expert in architectural design and is an active member of several building associations. Together, Jim and Greg have cultivated a business that prides itself on strong working relationships and bespoke craftsmanship. From contemporary to traditional, and anything in between, Williams-Hirsch work to turn dreams into dwellings and we speak with Jim to learn about the secret that allows the business to be able to do this. "We want the homes we build to not only be unique and beautiful, but to fit the lifestyles of their owners. We want them to make people feel a certain way, as if no other home could fit them quite as well. To reach this goal, we work closely with homeowners, taking into account their lifestyles, tastes and needs every step of the way from design to completion. Our sound fundamentals, personal service, and proven building practices translate across housing styles," he comments.
This year, the company is celebrating its 20th anniversary of business in the San Antonio area, and is set to continue on its trajectory of becoming better in bringing the home-owning visions of its clients into fruition. Throughout its accomplished journey, Williams-Hirsch has worked extensively to build a reliable reputation, even picking up a few awards along the way. In 2007, the business won the Smart Energy Custom Builder of the Year. Then in 2013, Build San Antonio Green, an organization that works with builders and developers to certify green homes across the Texan area, awarded Williams-Hirsch for its infill development. This was followed by two consecutive wins of the SA Tomorrow Sustainability Award. More recently, however, the company was awarded the Best Builder of New Braunfels in 2019 and 2020, as well as the award for one of the best General Contractors of New Braunfels for the last two years.
Focus on relationships
Such consistent recognition for its level of work would not be possible without the devoted team that commits itself to developing and maintaining a reliable reputation for the company, and this is just one of the reasons that, according to Jim, allows the business to be a step ahead of its competition. "We focus on relationships with both our staff and our customers. Those relationships are absolutely what set us apart from other builders. In most cases, our clients become lifelong friends. We share a mutual respect when we enter into our business relationships and that respect extends to our subcontractors and vendors," Jim says. By prioritizing the relationships with each client, Williams-Hirsch has been able to curate an impressive catalogue of projects, where each home demonstrates the time and effort the team invests in its work. With residential and commercial spaces that range from cottages, to Mediterranean and Tuscan-styled homes, the team is equipped to build it all. Jim remarks on a particularly special project that was able to show off the team's craft. "Our Kuehler Avenue property in New Braunfels, Texas, is one that makes us especially proud. It reflects one of our specialty styles, the Craftsman Cottage. We pride ourselves in building new construction homes that fit within established older communities. This home looks like it came straight out of the 1950s, but we built it brand new from the ground up. We incorporated an antique front door and newel post, wide crown moldings, stained on-site hardwood floors and a screened-in porch, and we also included modern technologies such as a tankless water heater, spray foam insulation and energy efficient windows and appliances," Jim shares.
Honesty & integrity
On the employee side, Jim is proud of his staff members who have remained like a small family and been pivotal in ensuring the thorough completion of every project. With only five salaried members on board, each employee plays a vital role in ensuring that every job is done thoroughly. "Because we have so few employees, everyone takes on multiple jobs and is absolutely
critical to the success of the business. All our clients get to know our entire team because we are so interwoven in our roles, and each team member knows a lot about each project, which gives everyone value," Jim shares. Even when it comes to the company's subcontractors and vendors, Williams-Hirsch takes time to forge durable relationships with them as well. Jim notes that many of them have worked with the business since the company's inception. "We make sure to actively show how much we appreciate working with them by paying them fairly and timeously, and respecting their craft," he tells us.
Aside from residential projects, the business is also involved in the commercial side of housing development, having recently completed an eight-unit loft project and a 20,000-square-foot office building, where both were made with a unique contemporary flair.
Of course, like all businesses, there are the occasional bumps in the road, and over the past 14 months, Covid-19 has added to those obstacles and created some exceptionally difficult circumstances. Fortunately, when the pandemic struck, the company had already begun a number of projects, which means that there was little damage done to affect the team, and the business remained financially strong. "Thankfully, our work crews stayed healthy for the most part. We did experience a slowing of new customer interest for a few months, that didn't last long. Because much of our work is done outside and socially distanced naturally, not much changed on our job sites. We did ask that our subcontractors wear masks. In the office, we wore masks and refrained from shaking hands," Jim explains.
The only issue that will take some time to iron out is product availability. Many production plants closed during the pandemic and on top of that is the issue of shipping is delayed while prices have continued to increase.
Even temperamental weather has been no match for the company's exemplary organizational and communication skills. "Weather will always remain a foe to any construction crew, but our best defense against weather-related delays is a good offense. We try to plan for the delays, and set our timeline expectation and our clients' expectations accordingly," he highlights.
When it comes to creating unique homes tailored to personal preference, Williams-Hirsch strives to be the name that leads the custom-building industry. By instilling honesty and integrity as well as a great eye for detail and craftsmanship into its work ethos, the business is just as determined as it was 20 years to continue to grow in this sector. "We are currently experiencing exponential growth in both our residential and commercial business. We expect the same will be true going forward. We will continue to study market and design trends and evolve as they do," Jim ends.
Williams-Hirsch Custom Builders
www.williamshirsch.com
Services: Custom homebuilders