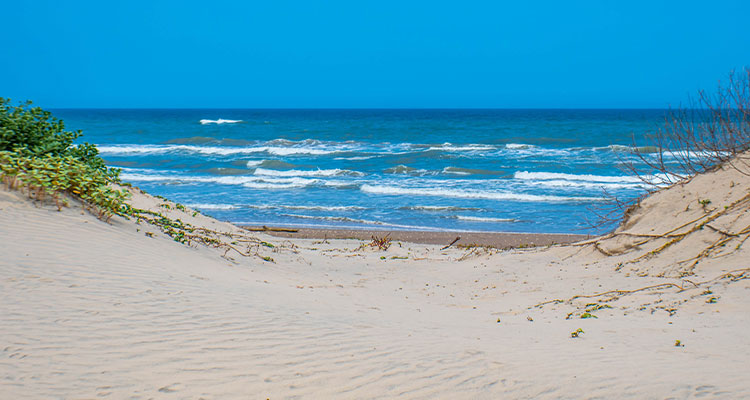 Whitecap NPI breaks ground on first master-planned community in Corpus Christi
The development will include a resort-style hotel, dry stack marina and yacht club, cafés, shops, galleries, markets and the Whitecap Nature Preserve
Foundations for the first coastal contemporary luxury residential and resort destination in North Padre Island are being laid. Whitecap NPI is alleged to become a premier destination for those seeking a life of R&R by the coast.
Diamond Beach Holdings LLC and Ashlar Development LLC broke ground in May, 2023, on Whitecap NPI, Corpus Christi's first master-planned community within its city limits. It is also the first and only coastal contemporary luxury residential and resort destination on the island.
Located at 14353 Commodores Drive, Whitecap NPI is an $800 million master-planned community, owned by Diamond Beach Holdings LLC, a wholly owned subsidiary of International Bancshares Corporation, and is designed to enhance the quality of life for residents and visitors alike.
As a property owner, Diamond Beach Holdings LLC approached Ashlar Development, a renowned masterplan development company, to develop and lead this project.
The team of highly skilled, nationally-based companies with experience in coastal development also includes PLACE Designers Inc. as the residential architects, Turner Ramirez Architects for amenity and commercial architecture, landscape architects from Cadence, LJA Engineering LLC as the structural engineers, DeLeo & Fletcher Design for interior design, and Strategist LLC for marketing and sales.
Whitecap NPI is located adjacent to the longest undeveloped stretch of a barrier island in the world and is integral to the Gulf Coast prairies and marshes, where the surrounding waters provide an important habitat for marine and terrestrial plants and animals such as sea turtles and migratory birds.
The buildings of Whitecap NPI will be constructed to coexist with the surrounding environment, utilizing new structural designs and technologies to ensure longevity for generations to come.