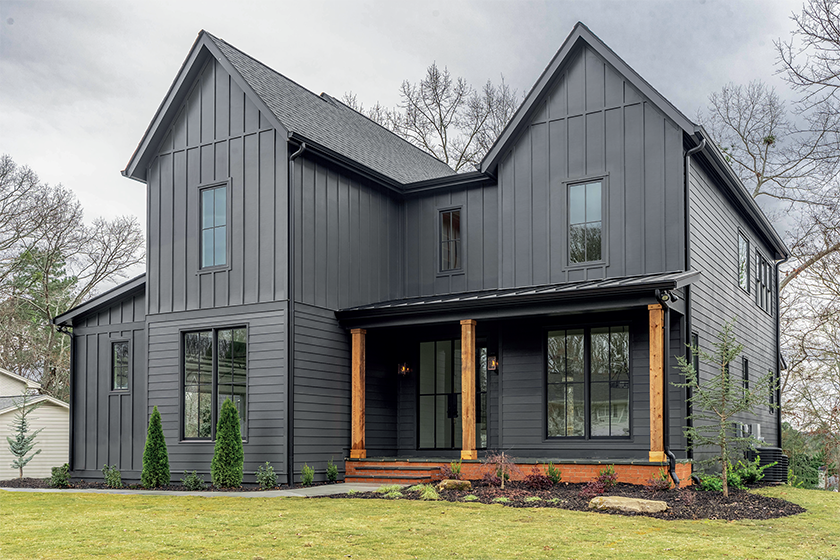 Signature service
In operation since 2008, White Oak has become a recognized name throughout the southeast US, having successfully built its reputation on an unwavering commitment to quality
White Oak is the brainchild of Founder and Owner Finn Smith. A building industry professional since the year 2000, Finn worked for a number of home builders in the early stages of his career, building everything from production homes all the way through to custom homes. After purchasing his first sub-division in his late 20s, things quickly took off: soon enough, Finn was building 350 homes for a large home builder. In 2008, the dawn of the financial crisis brought Finn's work to a halt, but his ambition remained. So, he founded White Oak.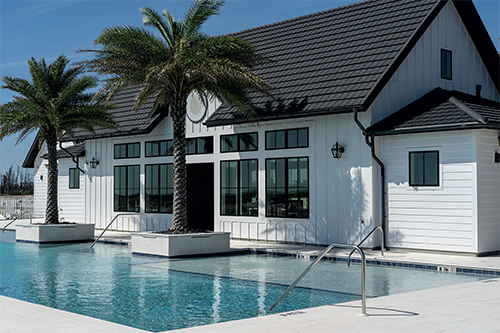 "Originally, White Oak was formed to do anything under the sun," Finn explains. "We did remodels, we bought a few infill lots and a couple of niche in-town communities around Atlanta, and we grew from there."
Today, the company consists of four principal divisions. White Oak Coastal Homes is responsible for the construction of beautiful homes along the Florida coastline and out along the US Panhandle, while White Oak Renovations operates in Atlanta and the surrounding metro areas, performing high-end remodels. Thirdly, the company's home building division constructs custom and spec homes in the Atlanta Metro area, in locations including Brookhaven and Alpharetta. Last of all, is White Oak Interiors. The design and decorating team works closely with White Oak's clients and project managers, managing selections of everything from tiles and countertops, to fabrics and furnishings. As Finn explains, it's an essential component within White Oak's turnkey offering.
"In most home builds, clients have to go and source the decorator themselves, who will then take responsibility for the interiors," Finn states. "At White Oak, we're able to handle that at the same time. In light of the supply chain issues we're currently facing, it's worked really well in helping our clients to have a comfortable experience, in which they can trust in us to deliver everything under roof, efficiently and on-time."
Vendor relationships
Underpinning White Oak's customer proposition is a relentless commitment to its core values of honesty, integrity, passion, teamwork, serving others, and a commitment to never settle for less than the best. "When a client says, 'You would have thought you were building your own personal home', it blows me out of the water," Finn says. "That's probably the greatest compliment we receive. Our teams on the ground get so excited when they first receive a plan from an architect, and they continue to spitball ideas at finish level, and look for ways to improve the space."
For the industry as a whole, the issues facing supply chains throughout the last couple of years are well documented. However, White Oak, with a footprint that spans multiple markets, and a large volume of homes, has proved itself better than most at weathering the storm.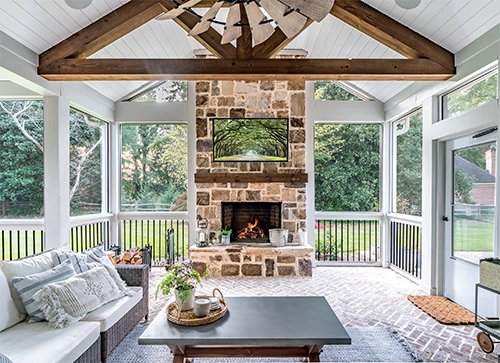 "There are a lot of builders who, when faced with an obstacle, expect their customers to understand and accept that obstacle too," Finn reflects. "At White Oak, we haven't taken that approach. Instead, we thought to ourselves, 'Yes, this is here, but how can we overcome these obstacles and do better for our clients?' As such, if a project in Florida is suddenly hit with the delay of a plumbing fixture, we're able to identify that potential delay for every other home we're building, and move that item further up in our priority.
"Knowing there were going to be supply chain issues and price increases with inflation, we recently secured a warehouse that would allow us to purchase stock ahead of time and keep it in storage," he adds. "Now, if there's a delay, we've often ordered so far in advance that our clients won't ever be impacted. We can set priorities, too: even if a client has a decorator that they've used for years, when they're discussing paint colors, our design team can shift the focus to tile selection, because that's where the delays are in the market, and it's the biggest need."
In such a volatile environment, it's key for White Oak to keep abreast of the latest developments. "Thanks to a close relationship with our vendors, we do get notified of price increases ahead of time," Finn outlines. "At that point, we can contact our clients to inform them, and suggest that we make a certain order straight away.
"Outside of our project managers and our team, our vendors are one of the largest parts of our success," Finn insists. "We treat them like clients, and in return, that puts us at the top of their priority list. When supply chain issues arise, they call us first – and that benefits our clients more than anybody. These relationships are the ones people don't see, but they really make a huge difference in our ability to continue to give our clients an exceptional experience in the home building world."
Future projects
White's Oak's extensive list of recent projects includes building homes and the clubhouse/amenities in the Sugar Sand Development, a very large, private gated community, located along Florida's Mexico Beach. Without running electricity at the time of the build, White Oak used generators alone to build the community's new clubhouse, complete with fitness club and swimming pool. Meanwhile, in Georgia, and in the city of Johns Creek, work continues apace on large remodels in the Country Club of the South, a private, gated community encompassing 900 acres, and 745 homes.
As ever, White Oak isn't afraid to go above and beyond when it comes to realizing its clients' dreams. "We're currently undertaking a $3m-plus remodel for a repeat client, gutting the main house, and building a detached garage with living space, an office, a wood shop, and an outdoor pool and pickleball court," Finn indicates. "The client was initially getting rejected for their building permits on account of some ordinances, but thanks to our good reputation in the community, I was able to personally meet with the head of the local municipality's building department, walk them through the project, and explain why it's suitable. I can't tell you how excited we are about that project."
With such a project in mind, it's little surprise that customers tend to return to White Oak. "Almost 100 percent of our business consists of repeat customers," Finn reveals. "It's a huge source of pride for me. There aren't many people who have the opportunity to build or remodel multiple homes in their lifetime, but when they do, they realize that they want that experience again. Otherwise, it'll be a referral. We'll get a phone call saying, 'You built my friends' home, and they haven't stopped talking about you'. We have really become a community name: people will say, 'We want a White Oak home'. To become an adjective like that, it's credit to what we're able to do."
As thoughts turn to the future, White Oak's outlook is firmly positive. "For our interiors division, the sky is the limit," Finn insists. "The city of Alpharetta, Georgia, is set to be a big one for us this year. The planning department has done a great job turning the downtown into an attractive live-work environment, and we've purchased a number of tear-down lots within walking distance, with a view to building $3m-plus homes in the coming year. We've just received a couple of new permits, so we ought to have sticks in the air in the next month or two. It's such a hot market, and we're excited to bring to it some awesome designs."
For Finn, perhaps the biggest challenge will be managing White Oak's inevitable growth. "In this business, the hardest thing is to say 'no', but it's often the thing that's most necessary to protect your reputation," he admits. "We're not able to accommodate everyone, and our past clients – along with their referrals – will always come first, bar none.
"Nevertheless, to realize the White Oak experience, we have to find the personnel that align with our values," Finn insists. "We want people who are 100 percent confident: yes, this is where I want to be; yes, serving others is vital; yes, it's important never to settle. By adding more of these individuals to our team in the coming years, we'll be able to accommodate more clients, while continuing to deliver our signature service."
White Oak
www.whiteoaksignaturehomes.com
Services: Custom, commercial, and residential home building and interiors design