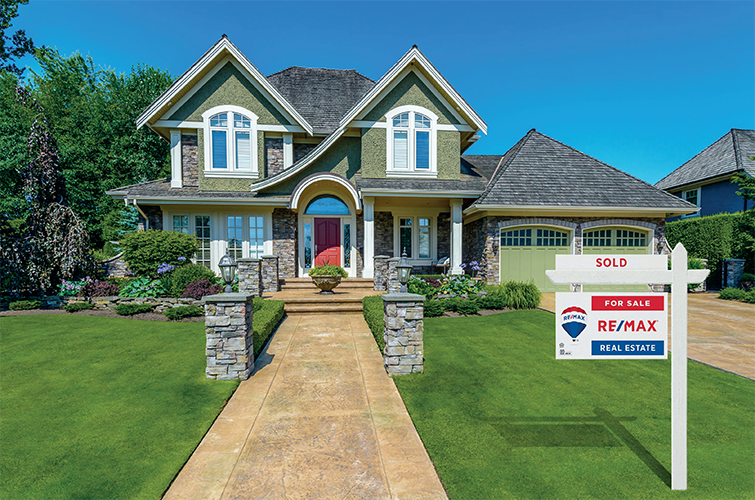 A common thread has emerged among homebuyers and the professionals trying to help them reach their homeownership goals: resiliency.
After a busy 2020, we expected 2021 to be even hotter – and it was. The RE/MAX National Housing Report for December 2021, which tracks MLS data in approximately 51 metropolitan areas, crowned the year as the busiest for homebuying in the 14-year history of the report. Buyer demand fueled the market frenzy. Buyers navigated all sorts of potential obstacles – high prices, record-low inventory, stiff competition for available listings – and kept things rolling the entire year. That's resiliency in action.
With ultra-low supply levels in housing, some in the industry are wondering how sustainable this market can be. They wonder how much longer buyers will accept rising prices, bidding wars and stiff competition as commonplace conditions. Well, I think price increases may start to slow – as they did in the last part of 2021 – and as for competition, resilient buyers hungry for homeownership will always overcome obstacles like that. Piece of cake.
To me, 2022 looks promising for both buyers and sellers – which is good news for all. Many of the factors that drove record sales in 2021 remain in place and seemingly will for the near future. Interest rates are still attractive, workplace flexibility continues, and many homeowners are sitting on a mountain of equity. If more of these homeowners become sellers in 2022, there's ample reason to think the hot streak will continue – and more sellers coming into the market would alleviate some of the pressure buyers have been facing for quite some time.
Buyers aren't the only ones showing resiliency. Many of today's real estate agents are operating in challenging conditions in the face of limited inventory, discouraged buyers, and unrealistic sellers. These full-time, professional agents are also surrounded by too many part-time realtors who are capable only of closing a sale or two a year. Despite all of this, many experienced real estate agents had banner years over the course of the pandemic. And they are helping their communities in more ways than one.
Besides the more obvious service of providing expert guidance throughout the homebuying and selling process, some real estate agents have even taken the inventory challenge head-on by levelling up their skills between transactions and discovering new technologies that help them adapt to the changing market conditions.
Many of the agents who have had record years credit their success to the practice of reaching out to their 'spheres of influence' or past client database to stay top of mind for prospective buyers and sellers. Great agents don't view clients as 'present or past' – they are always clients and the agent will be ready to help them with their real estate needs should their circumstances change. This continual follow-up may help sellers who are on the fence decide now is the right time to list their home with an agent they already have a relationship with. As the saying goes at RE/MAX, the right agent can lead the way.
Real estate agents also play a role in alleviating some of the housing supply challenges by adopting existing tools and new technologies that help agents across the country open up inventory. As an example, the First® app, a tool exclusive to RE/MAX affiliates, helps agents reach out to the right people at the right time. When a contact is highlighted as likely to sell, a RE/MAX agent can choose to set a reminder to reach out. The result is a better experience for consumers, who end up working with someone they already trust.
Another resilient group? Homebuilders. A recent report from the Department of Housing and Urban Development showed new housing starts reached a high in December 2021 not seen since last March. While recent data also show a decrease in single-family housing starts from recent months, overall, single-family starts increased by double digits in 2021 despite rampant supply chain challenges for builders. The National Association of Homebuilders Chief Economist Robert Dietz called the gain in single-family housing starts in 2021, "a continuation of the rebound and expansion of home building that took place in the wake of the pandemic."
While availability and higher material costs remain headwinds for builders, the data shows builders – like real estate agents and homebuyers – are persevering anyway.
Resiliency is helping the industry overcome recent challenges, and there are plenty of reasons to be optimistic about where the housing market is headed. Across the country, real estate agents and homebuilders are tapping into their experience and working hard to help buyers and sellers achieve the best outcomes. In fact, with price stabilization and the continuation of competitive interest rates, homebuyers may find the coming months to be more advantageous than any time since the onset of the pandemic. F
For a list of the sources used in this article, please contact the editor

Nick Bailey is President and Chief Executive Officer of RE/MAX, LLC. As one of the leading global real estate franchisors, RE/MAX, LLC is a subsidiary of RE/MAX Holdings, with more than 140,000 agents in over 8600 offices across more than 110 countries and territories. Nobody in the world sells more real estate than RE/MAX, as measured by residential transaction sides.
www.remax.com