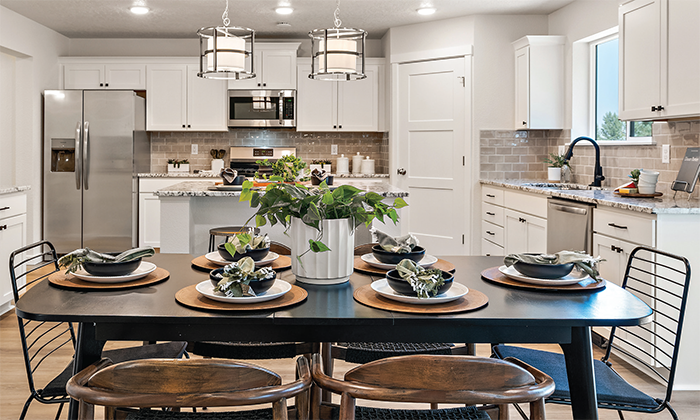 What 25 years in the modern home building industry looks like – with Hubble Homes
Hubble Homes has been in business for 25 years. The man behind it all is President & CEO, Don Hubble, who recently sat down with Modern Home Builders to talk us through two-and-a-half decades of success and stories.
Established in 1997, Hubble Homes originally went by a different name. Don tells us that around that time he was working as an engineer in the Boise area for Hubble Engineering, a firm he founded with the aim of helping many of the valley's builders and developers on their land engineering projects. It just so happened that one of these builders, Harmon Johnson, owned Cherry Lane Homes – but was, admittedly, approaching retirement. Following some discussion, Don purchased the company, and then changed the name to Hubble Homes, creating the building firm we know today.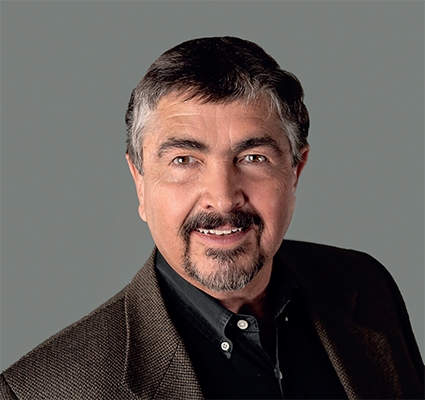 Since then, Hubble Homes has grown exponentially, and now boasts a legacy portfolio of over 7500, single-family houses, townhomes and multi-family homes throughout the Boise metropolitan area (referred to locally as Treasure Valley). The company offers a wide variety of product lines and is engaged in all aspects of homebuilding, including, for instance, the acquisition, entitlement, and development of land as well as the construction, marketing, and sale of each individual home.
Core values
Reflecting on 25 years of business, Don revisits the core mission on which he founded Hubble Homes: "It is our purpose to build affordable, quality homes and neighborhoods which exceed the expectations of our homebuyers by providing exceptional value, personal choice, and an enjoyable home-buying experience," he says. "I believe sticking to this mission has both kept us focused and brought success over the years.
"Similarly, as the valley has grown, we have diversified our portfolio to offer townhomes and multi-family products to also reach first-time homebuyers, which is much needed in the Idaho area," Don continues. "Additionally, we primarily use single-source trade partners; many have been with us for decades – even before the company rebranded as Hubble Homes. The average trade partner tenure is over 16 years. Therefore, I believe a lot of our success is down to the extended enterprise of these trade partners who have grown with us and given us our core stability.
"We consider our vendors and suppliers to be part of the family, so much so, we do not call them sub-contractors, vendors, or suppliers. As you might have noticed, instead, we always use the term trade partner because that is really what they are to us. They're our partner, and truly part of the Hubble family – a core reason why we have been able grow the way we have."
There is evidently a strong family-based culture being cultivated at Hubble Homes. For the company, this is paramount. Don outlines the key criteria that make it a business people take pride in working for: "We believe and stand by the following: our people are our most valuable resource; integrity is the cornerstone of our business; we are committed to our home buyers; we have a passion for excellence in everything we do; we manage the company for long-term profitability; we are good citizens by supporting our community.
"Everything we try to do in our culture is to support and uphold these core values," he adds. "So far, they have proved to be very successful and useful to us as we shape our company culture. Picking up on our final marker– we are good citizens by supporting our community – we are proud to let people know that Heart of Hubble, our charitable wing of the organization, is focused on helping us improve the quality of life in our neighborhoods, giving back to the community, and fostering a culture of giving within our wider company."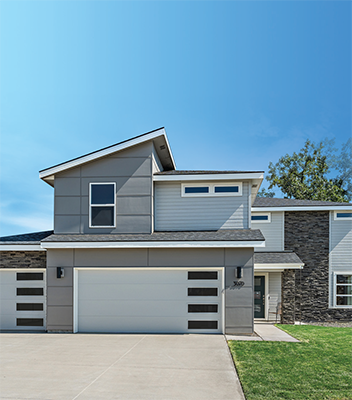 Giving back
Indeed, as it has grown, Hubble Homes has been able to increase its support to the local area; its giving tally currently exceeds $3,100,000. The company runs three formal programs: 'Company Matched Employee Donations,' which matches an employee's charitable efforts by donating an additional 50 percent towards the cause if they are a registered 501(c)(3); 'Hubble Homes Charitable Grants,' a drive that encourages employees and trade partners to submit charities and causes they are involved in for consideration of Hubble Homes' wider giving efforts; and, finally, 'Hubble Hero House,' which is the largest program the building firm runs.
"For this flagship program, nominations and voting are carried out by employees and trade partners, and beneficiaries change each year," reveals Don. "Everyone gets involved to make sure this home is a showpiece that we can sell and then donate the proceeds to valley-based charities. The 'Hero House,' as we like to call it, provides a great opportunity for our team to give back and do what they do best: build an extraordinary home.
"The real work on the 'Hubble Hero House' comes from our trade partners and vendors," he adds. "For the last three years, they have donated 100 percent of their labor and the materials used, and that means every dollar from the sale can go to charity. Last year, we donated a record-breaking $535,000 from the sale of our 'Hero House,' with over $76,000 being given to seven local charities."
Change of approach
As 2023 begins to unfold, however, Hubble Homes is approaching things a bit differently. The socioeconomic climate begets a necessary transformation in business practices.
To overcome, one must adapt. "We are now going back to basics," says Don. "Indeed, we are expecting to build more presold homes and less spec homes (as we did prior to the pandemic). Additionally, we are promoting the idea that a buyer should have the final say on everything they want to put in their home. To that end, we have taken our included standards back to basics, to allow our customers to choose exactly what is important to them, and what upgrades they want to spend their money on. We offer buyers a choice of lot, elevation, exterior color package, as well as everything they want to customize their home to make it unique to them.
"Overall, we are hoping the market stabilizes a little," he concludes. "Our market has been red hot over the past couple of years, with an influx of people moving to the Boise area, so we have barely had enough inventory for buyers! Prices quickly grew to an unsustainable premium but are luckily falling back in line to where they were a couple of years ago. Hence, we hope the market will return to normality and to a healthy medium for buyers and builders alike."
Looking further ahead, Hubble Homes intends to keep on doing what it does best: creating homes and offering its buyers a chance at the American dream of home ownership.
www.hubblehomes.com