Uniland Corporation's Aaron Rosenhaus speaks about the importance of workforce housing
In 1926, Sol Rosenhaus founded Uniland Corporation (Uniland) in Detroit, Michigan. The enterprise has gone on to become one of the oldest building companies in the region, and it proudly maintains complete family ownership. Today, the organization's offerings include construction services, multifamily renovations, property management, and construction consulting. Aaron Rosenhaus, COO, sits down with Modern Home Builders to talk through 2022 operations, and the current challenges facing the homebuilding industry.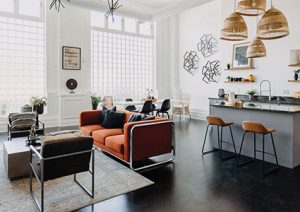 "Our focus has remained on workforce housing and redevelopment, while navigating the turbulent state of today's market," Aaron opens. "We have continued our efforts in transforming non-habitable buildings into new workforce housing apartments, such as Euclid Haus, which will open this summer. As a sister property to Philadelphia Haus, it features thoughtful design and luxury finishes for the workforce housing demographic. Euclid Haus has high-grade interior finishes usually seen in luxury living such as quartz counter tops, finished hardwood floors, high-end appliances, in-unit laundry, high-efficiency HVAC, video security, and more, not aimed at the luxury individuals who often are the only ones who get to enjoy this kind of aesthetic."
Modern solutions
Uniland purchased Chap Lofts this summer and redeveloped it as for-sale condominiums. "The building possesses a rich history originally constructed as the steam engine factory for Ellis Engine company in 1914, then converted to a combustion engine factory. It even produced electric motors in the late 1930s, and was occupied by the famous Jam Handy Organization, eventually continuing as offices and an Airbnb-style hotel until I purchased it in 2022. We converted the building into condominium units, which are now halfway sold out as of April 2023.
"We get to have a lot of fun in working with buildings that are 80, 100, and even 120 years old," he explains. "Our passion lies in finding those historic, architectural moments, while creating viable solutions to suit modern needs to function for years to come. Chap Lofts presented a prime opportunity to work closely with our design team to find unique architectural moments within the building and create new ones for our residents to enjoy."
Critical communications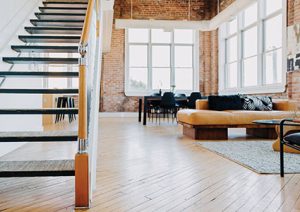 As the construction and real estate markets continue to experience great volatility, Uniland continues to develop new, creative solutions. "We are really doubling down in how we address our team building and management approaches. Whether you are building an app, a structure, or simply completing a function with more than one individual, it all comes down to two principles: process and communication. We are investing a lot more time in the pre-construction and predevelopment stages, working alongside the design team to solve matters virtually, before they become real cost and time impacts on-site. It's a holistic, hands-on methodology where all participants are necessary and engaged in the completion of a project.
"These two principles are also key to mitigating another of the largest challenges our industry faces: unforeseen conditions. Whether we are renovating an apartment building and find something we weren't expecting, or discussing supply chain availability, pricing increases, or labor shortages, unforeseen conditions appear everywhere. This means it's even more crucial today that all team members are on the same page and practicing good communication.
"Looking ahead, we want to continue to build our reputation as a go-to renovation and new-construction builder of multifamily units throughout Metro Detroit," he concludes, "and I am actively working to develop more workforce housing opportunities, also referred to as the missing middle. In my eyes, workforce housing, or the missing middle, refers to individuals who are just above the threshold of being
entitled to any vouchers or assistance programs, but are not able to afford the new, luxury, Class A or B apartments. There's not a lot of construction or development companies that currently provide for the missing middle, and that's why it interests me so much. There is a demographic here, calling out for their needs to be met, and few are addressing them, and that is an area where Uniland is continuing to find opportunities in both development and construction. There is a true demand and lack of supply."