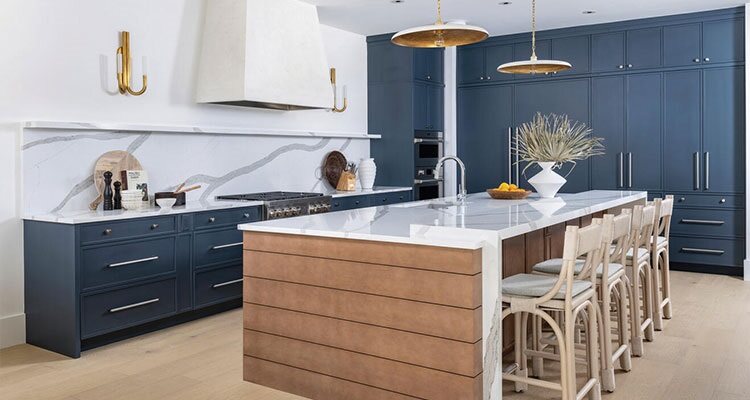 Transforming your dream house with Signal House Builders 
Signal House Builders is a well-known custom homebuilder specializing in luxury home and condo renovations in Naples, Florida. Naples is a renowned and upscale destination in Southwestern Florida, providing Signal House with the opportunity to engage in highly captivating projects. In early 2021, the company, now co-owned by Paul Widhalm and Dan Medina, experienced a change in ownership and underwent a name change. "Dan and I have been working together in the industry for about 30 years. Even before he became co-owner, Dan was heavily involved in our operations. His contributions as co-owner have allowed us to achieve new heights. The rebranding process primarily focused on changing the name of our company, while our staff, office space, client bases, and operational processes remained unchanged," Paul begins. "The business, as it is currently configured, has been functioning for 18 years. Our goal has always been to execute high-quality projects in a way that will lead clients to refer us to friends and family, thus ensuring the prosperity of our reputation."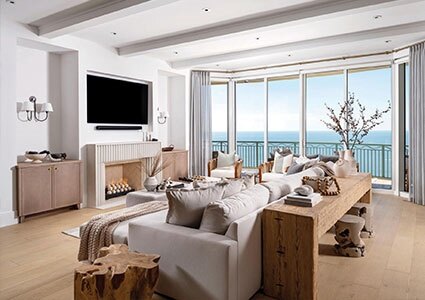 While Signal House has a rich history spanning many years and diverse projects, Paul mentions that the company has become more focused on renovation work. "There are other luxury builders in our area who tend to be more focused on new construction. Renovations can involve unique complexities. However, we embrace it and genuinely enjoy specializing in that area. New home construction can be more straightforward and we like doing that too, but most of the premier projects we have worked on lately have been renovations. A subset of our renovation projects is high-rise luxury condominium units. These properties are characterized by their high value and substantial square footage, often comparable to that of single-family homes, ranging from 3000-to-10,000 plus square feet. This work requires logistics that are uncommon with single-family home projects. We must consider the other residents and common areas of the building when transporting materials and debris up and down the elevator or out of the building. So, these types of projects require a particular type of finesse and a keen awareness of the surroundings; considerations that some builders prefer not to deal with. We embrace those conditions and have developed systems and processes to ensure smooth operations in this environment. Over the years we have established a strong presence in the condominium market. This is a market with a lot of continued potential in our immediate vicinity, with about 80 high-rise condominiums, ranging from 50-to-150 units per building.
Transformative projects
Signal House also renovates single-family homes, including several notable projects requiring extensive transformations. These projects involved reimagining entire residences by relocating stairs or restructuring to create open-concept layouts by removing walls. "Our team is well-versed in those transformative projects. We have supervisors in the field who oversee what happens on each site, and managers in the office who coordinate all the paperwork, budgets, purchasing and municipal permitting. A significant portion of our team has been working with us for an extensive period. Some have been with us since the inception of our current business model 18 years ago, while others have contributed their expertise for a duration ranging from ten-to-12 years," he informs.
Being a sought-after location, Naples continues to attract new residents in large numbers, making it a competitive market for home builders. Paul illuminates the distinctive qualities that render Signal House an enticing option for homeowners. "As a design/build firm, our contact with our clients starts early, when the project is in its infancy. We help our customers determine their objective and vision, and we also suggest new ideas they may not have considered, as part of our step-by-step planning process. This is particularly beneficial as most homeowners start with a rough concept, but they are not sure how to get there. Our team has been very successful in coming up with creative ideas that inspire clients. During that phase, we work to forge a good relationship and build trust with our clients, who get to know our team personally. This relationship continues throughout the construction phase, where we ensure that good communication is maintained with the client. The finished projects are noted for quality and durability – our clients can enjoy defect-free living in their new homes for years to come," he shares.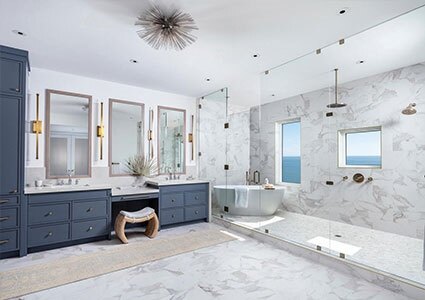 Enduring residences
Reflecting on the local real estate market, Paul acknowledges that it has experienced fluctuations in recent years due to inflation and the pandemic, with its fair share of ups and downs. "The market in South Florida is especially unique because of the concentration of high-net-worth individuals looking for or owning properties. During the pandemic, very few projects were greenlit, the rest were either canceled or put on hold. As an example, one renovation project which was due to start in early 2020 in Grand Preserve was placed on hold. But once the pandemic passed, two things occurred. Firstly, numerous customers sought to resume their previously postponed projects, creating a pent-up demand. Secondly, the quarantine served as a catalyst for many individuals to reassess their living situations, leading to a desire to relocate to Florida for some. Therefore, the heightened demand led to a surge in property prices towards the end of 2020 and into 2021. Many of these properties required renovations, as new homeowners wanted to personalize and customize their new dwellings. This convergence of factors led to an influx of new projects, placing strain on both available labor and materials in the industry. Acknowledging potential delays and increased costs beyond property values, we adopted a different project approach. This trend persisted throughout 2022 and into the beginning of the current year. Property values have now leveled-off and the frenzy of property acquisition by new owners has slowed," he ends.
Signal House has left an indelible mark on Florida's fiercely competitive market, carving out a niche in the realm of opulent renovations. Through its innovative design/build approach, Signal House has consistently fostered robust client connections and consistently delivered exquisite, enduring residences. Even in the face of the pandemic's formidable obstacles, the company not only met the surge in demand but also embarked on an array of captivating new ventures. If you're eager to learn more about its exceptional craftsmanship and the transformative projects it undertakes, visit signalhousebuilders.com today and experience the epitome of luxury living.