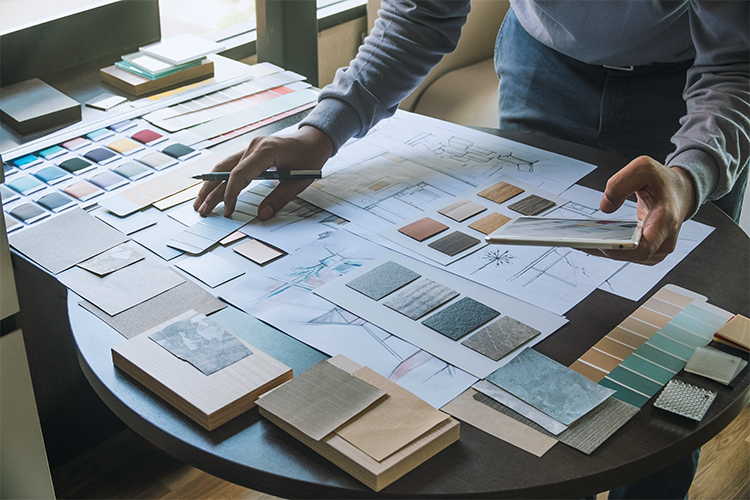 With an ever-evolving need to find quicker and more efficient sourcing resources for designers, builders, and developers, the question of whether or not industry experts can find all of their product needs in one place has become even more popular throughout the recent pandemic. Designers have been used to shopping, sourcing, and purchasing from multiple showrooms, manufacturers, and retailers, oftentimes with to-the-trade pricing. With multiple systems, timelines, delivery schedules, points of contact and availability for all of the above, it can take a designer months to fully source from these multiple resources. In an effort to streamline this process, Design Trade Services has created a solution, ultimately acting as a full-time virtual assistant for independent designers. The platform provides one point of contact for sourcing, ordering, shipping and troubleshooting with the lowest designer net pricing 24/7.
The platform is a password-protected and free-to-join site made exclusively for interior designers. The site offers 24/7 access to products and manufacturers at the lowest designer net pricing. Providing one point of contact for sourcing, ordering, shipping and troubleshooting, DTS is the fastest growing resource for interior designers.
So, why is easy sourcing more prevalent than ever before? The impact of product, distribution, and shipping, from the Covid-19 pandemic has made sourcing products harder than ever before. Additionally, online shopping and purchasing has been at an all-time high, and the search for the best pricing – especially in the case of large product quantities is always top of mind.
"Consumers, the designer's clients, have increasingly turned to e-commerce to shop for and procure furniture so it has become increasingly important for designers to quickly provide competitive prices for their clients," said Greg Wyers, president of Design Trade Service.
"Designers can combine multiple products from multiple manufacturers on the same order and DTS will provide all order and shipping information per item throughout the fulfillment process," Wyers said. "DTS will also assist in addressing all shipping and manufacturing issues on behalf of the designer."
The platform hosts a wide variety of well-known brands including, Loloi, Four Hands, Hooker, and many more that can span across all room needs including kitchen, bath, living, and beyond.
As interior designer, Shannon Adamson shares: "If you are sourcing the majority of your furniture and product from retail vendors who also sell to your clients, you are missing out on a significant opportunity to offer your clients better prices for higher quality, more unique pieces while making more unique income for your business."
Ultimately, designers are discovering how much time and money they can save by channeling multiple orders through one low-priced source and having one single point of contact for all follow up.
Design Trade Service is a fast-growing resource exclusively for interior designers. The company offers interior designers with immediate access to complete catalogs from major furniture manufacturers and the lowest to-the-trade pricing. Additionally, with an ever-growing increase in e-commerce due to Covid-19, Design Trade Service provides a seamless process for interior designers to source from multiple vendors at once.
The platform offers free sign-ups for its DTS Premier Program or the DTS Pro Program at $29/mo or $299/yr. See here for more sign-up information:
https://www.designtradeservice.com/account-register