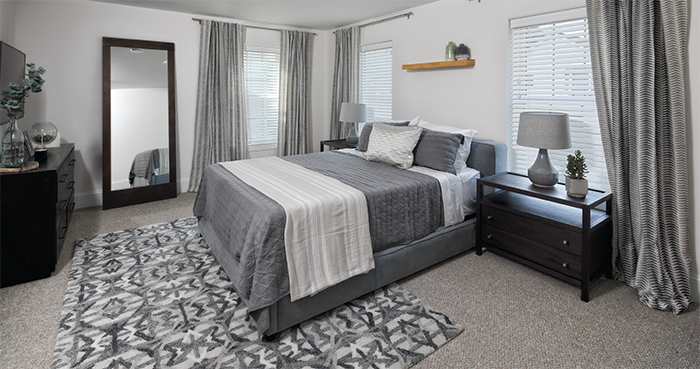 The Partners of Alter Eco discuss how their shared passion has brought the company such remarkable success
Brian Falcon and Joe Lombardi are partnered in Alter Eco, a modern home building business in Pennsylvania with an environmental selling point. The pair first met at a different company some years ago, and immediately bonded over their similar backgrounds in architecture, and their shared passion for sustainability within construction. In their joint venture, the duo have identified and resolved the two key concerns generally held by homeowners with regard to energy-efficient, green homes: cost and style. Through offering architectural and construction management, as well as sustainable consultation services, Alter Eco successfully delivers cost-effective, high-performance homes and commercial buildings in a range of styles.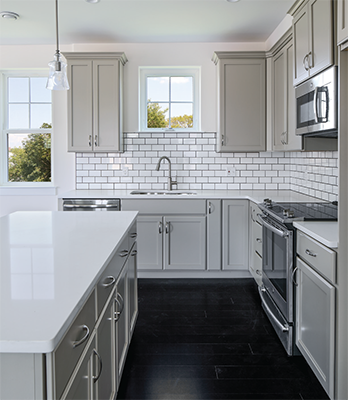 Sustainable living
"When I started out, I worked for an architect who was into sustainability and energy efficiency, way before it was commonplace in the market," Joe opens. "It was a lot harder to get things off the ground in those days, but I have spent the last 25 or so years continuing the research we started into the use of Structural Insulated Panels (SIPs), with the aim of producing energy-efficient, modular homes. Brian has a master's in architecture and sustainability, so we decided to partner up and try to implement the design and construction of these efficient, sustainable housing units together. This has allowed us to be in control, as the designers, architects and contractors, and ultimately enabled us to fulfill all the parameters that we wish."
According to Brian, the inclusion of sustainability as a key element, within Alter Eco's operations, can be broken down across a number of categories. As he details: "In the context of residential construction, educating everyone that we are working with, from clients to subcontractors, is a huge part of what we do. Our professional lives reflect our personal ones, as we both hold the same burning passion for sustainable living, which I believe is crucial to success in this sector. In providing these two factors, education and inspiration, we empower our customers to be the change that our planet needs. More tangibly, perhaps, sustainability is discernible in the way in which we work towards and deliver our projects. For example: we employ parametric BIM software to increase the efficiency of our design steps and utilize SIPs in our building process to minimize waste and reduce the operational carbon footprint of any given development."
"We're currently working on a single-family unit for a retired couple," Joe adds. "We've devised a ranch-style home design to coincide with their wish to age in the property, meaning everything is set across one floor. The structure is tightly insulated, as a result of the SIPs, which will minimize their energy usage going forwards, and in time, the owners plan to install solar panels that will help them hit carbon neutrality. We've worked with a large number of retirees and empty nesters, people who essentially want the last home they live in to be their best.
Feel the difference
"On the opposite end of the spectrum, we have also served a lot of younger couples who are wanting to start out right, with the best quality and efficiency possible," he continues. "Another regular market for Alter Eco is made up of people who suffer with allergies, or similar physical issues, and require higher air quality inside their homes. One client from this group said she could feel the difference the instant she stepped into one of our properties, thanks to our use of lower volatile-organic-compound based products and integrated air filtration."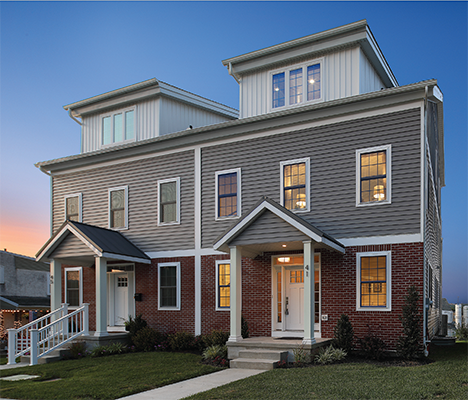 Embracing change
Besides the general supply chain issues that are being felt across all sectors, Brian cites the necessity to attract younger people to the industry as pivotal in tackling the current labor shortage. "For some reason, long-standing members of our trade seem to be completely opposed to change. New technologies are always met with great resistance, we've seen it constantly with SIPs throughout the years, despite them being around since the 1950s! If seven years ago we could have seen the contemporary shift towards sustainability, we would've thought that we'd have loads of competition by now. However, we continue to meet clients who cannot find anybody else who will work with them, which completely boggles my mind."
Potential projects
The duo predicts 2023 to be a great year of growth for Alter Eco, with a strong collection of likely projects waiting in its order book. Through its reputation as a leading specialist in zero-energy ready and net-zero homes, and small commercial spaces, the company has received a lot of traffic and industry recognition in recent years. "We have recently been talking about the future and where we'd like to be," says Joe. "In five years' time we really see ourselves developing small communities, up to the size of five-unit neighborhoods. At this level we would be able to have a greater impact on a larger group of people and pool our resources to maximize efficiencies."
"We want to be able to add certain components that this size model would be more suitable for," Brian concludes. "The likes of outdoor food production areas and forestry, or perhaps trails between pollinator gardens and natural habitats for wildlife. We want to help people eat hyper-locally and seasonally once again, and to adopt foraging for healthy food as part of their day-to-day lifestyle. Blending that sustainable mindset into an entire community would be our absolute dream come true."
www.alterecobuild.com