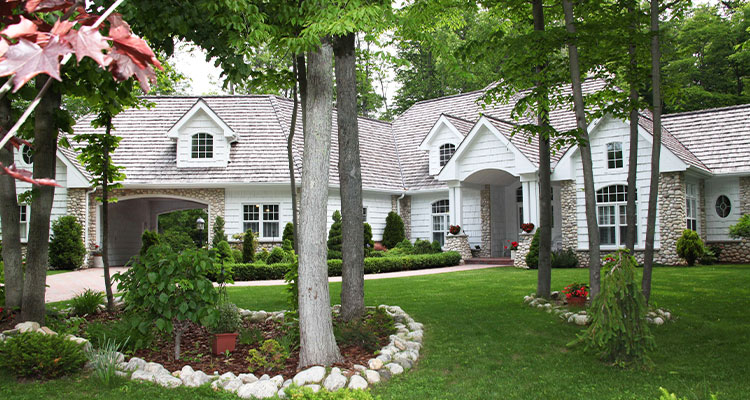 The man – and philosophy – behind Jim Reif Builders
I started Jim Reif Builders Inc in May 1994," says Jim Reif, as he tells Modern Home Builders the story of his business.
"The first milestone for Jim Reif Builders was moving into our current 6000-square-foot location," he goes on. "It's made up of office space, a fabrication shop, and a warehouse. We've been there for 22 years."
When we ask about subsequent milestones, Jim zeroes in on the people involved in the business. "We have numerous memorable milestones in our history, most of which revolve around our staff," he details. "In 1999, Tom Arndt joined the company as a designer and estimator, and has played a key role in our growth ever since. His talents and dedication have helped us rise to the top in our industry.
"Other key staff include Brian Imhoff, who handles our design and estimation processes for our remodeling and new home projects. We also have Nicole Alexander, our accounts specialist, who oversees our financials and ensures we can generate maximum profits.
"Within the last two years, my son Parker joined as project manager, which was a huge milestone for me both as a business owner and as a father," Jim continues. "Together, Tom and Parker are the future of the company; both men have great values and will run the company excellently as I look toward retirement in five-to-seven years."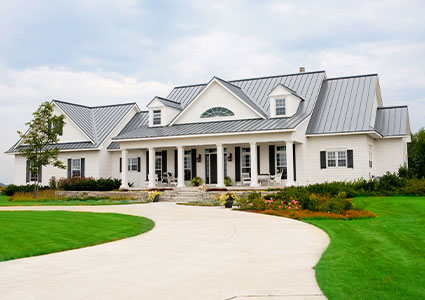 He adds: "The business continues to grow because of our dedicated carpentry staff. These are the guys on the front lines, exceeding the expectations of our clients each and every day. They are not only craftsmen, but are great individuals who truly care about what they do; I am very lucky to have them on our team!
"Brian Kohn, one of our senior craftsmen, has been with us for 28 years, and both Matt Hermann and Gregg Luebke have been with us for over 20 years – and this only names a few of our excellent team."
Jim talks a lot about others, which is testament to the kind of business philosophy under which his firm operates.
Raising the bar
But what about Jim? We're eager to know his story.
"I started in the construction trade right out of high school," he recalls. "So, it's safe to say that I got my feet wet at an early age! By 1994, I felt that it was time for me to provide a better experience to customers.
"With 12 years of experience and a strong feeling in my gut, I knew it was the right time to establish a company of my own. To begin with, it was just me. Then I started hiring employees to assist me and I've never looked back.
"I'm extremely proud of the accomplishments the company has achieved – both on a professional level and for myself on a personal level: the determination, pride, and the setting of core values which we now live by is really special," he adds.
Jim's also keen to point out that, despite changes in the market and the passing of the years, his firm has always kept to its core values. "We have really built the business upon them, almost like they are our foundation," he details.
"Each year, we're simply raising the bar and setting new goals. One primary goal will always be doing work that will last a lifetime, which gives us as a company a similar sense of timelessness. It's really a superpower.
"While some companies will focus on trendy work," Jim adds, "we're busy creating timeless homes – and, with each one, we can't wait to drive past in 20 years and see that it stills looks great."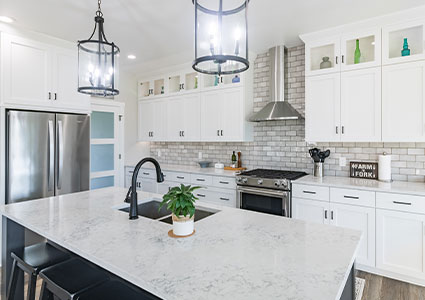 Jim's homes are timeless, but they're also custom. As he explains, that's the firm's niche. But there is more.
"We're also experts in transforming existing homes with additions, remodeling, and renovations," he reveals. "We work with clients who want a project reflecting their personality, wants, and needs, creating them a home to enrich their lifestyle.
"Our key differentiator is the attention to detail we provide both in our design services and with the project management," Jim adds. "We'll always cover every base we need to, providing clients with a schedule that allows them to understand the process and helps us complete the project on time."
As a result, there's a detailed step-by-step process for clients wanting to work with Jim Reif Builders. Fortunately, we've got the man himself to run us through what potential customers can expect.
"First, we have the initial meeting," explains Jim. "This part of the journey is all about discovery. We sit down with the client and ask them lots of questions about what they would like to achieve, whether it's for a new home, addition, or renovation.
"Then, we provide clients with the cost breakdown of our preconstruction services and begin the design work, which is followed by a collaborative modification process. Finally, we complete the hard number estimate and then, upon contract signing, the project management team takes over and we coordinate building their dream home."
Solid foundation
We've caught wind about a project dubbed "Harbor View" – an example of Jim Reif Builders creating a dream home for one of its clients. When we ask Jim to reveal what the project was like to work on, he takes a deep breath.
"Well, that one was what I like to call an extreme project," he says. "The home is over 100 years old; it was purchased by a client who wanted to turn it into a retreat for her family, allowing them to visit and reside in comfort.
"To achieve that, we had to completely gut the house. That meant rebuilding the foundations, adding modifications to both the main and upper levels, expanding spaces, and remodeling the entire project, creating a new layout that better complimented modern living.
"I loved the space we added on the back of the house," Jim continues. "It's beautiful: a big screened-in upper deck so the family can gaze over incredible views of Lake Michigan. Simply wonderful!"
Though this undoubtedly sounds special, Jim says it's not an exception. Indeed, he argues all his projects are unique and memorable in their own way.
He outlines the reasoning behind this: "With every single project, the client ultimately leaves a mark upon us. We get to spend time together because of our unique design-build process, so we get to know them on a personal level fairly quickly, which, at least for me, is the really special part of what we do.
"Some of those experiences turn into friendships that carry on well after the project is completed," Jim says. "We go on to form personal connections with them and their families. A lot of those customers then promote Jim Reif Builders to others because they have first-hand experience of what we can do."
As our conversation winds to a close, Jim begins to think about what the next few years will hold for both him and the company that bears his name. "I think (or hope) they will be favorable," he laughs.
"I know we will continue providing a lifechanging service to our clients, and if we do that then work should keep coming in. I can easily see our company turning 50, propelling us to a level beyond the rest.
"We have a solid foundation," he concludes. "But we're also always adding to our building services. Right now, for instance, we're putting an addition onto our office space so we can meet the needs of our clients in the future."