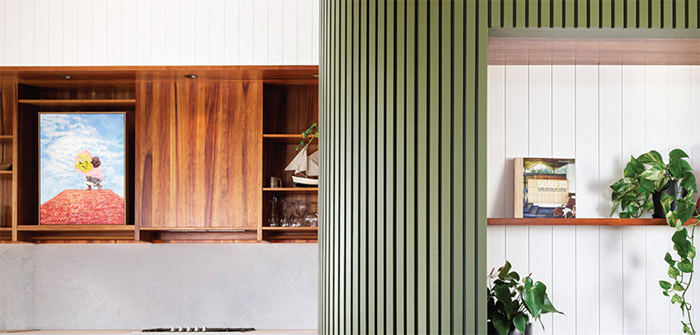 The interior trends destined for our homes in 2023 By Andrew Henry Interiors
Time to be BOLD?
As the year draws to a close, it's the perfect time to look ahead to the upcoming trends set to dominate the interior design world in 2023. As more people incorporate remote work into their daily routine, we are demanding more from our home space. The predicted new trends are vast and varied, so there is something here for everyone – whether you are looking for an injection of fun and excitement or a calming space for relaxation. What is clear is that individuality is in and conformity is out in 2023!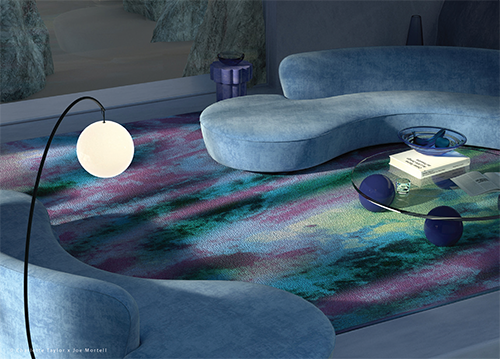 Future Eden
For those who have embraced the nature-inspired interiors that have enraptured the design community over the last few years, fear not, biophilic designs are here to stay. Adding a contemporary twist to the beloved trend, Future Eden is premised on adding an earthy depth to the modern industrial aesthetic, integrating nature into the urban city. Through a combination of green and grey-blue tones with wooden furnishings and darker metals, this naturalistic vibe creates a calming atmosphere perfect to recharge in after a stressful day. Inspired heavily by the current climate crisis, sustainability is prioritized within the design choices, favoring locally made and produced furnishings which are both practical and easy to repair, whilst remaining stylish, showcasing that an eco-conscious interior can still be sophisticated.
Age of Sensitivity
With increasingly more time spent working from home, it is imperative that your immediate environment inspires relaxation and minimizes stress. Building a Zen-zone is easy with the correct use of color and texture. Soft pastels help to create a soothing tonal palette, adding warmth without being overwhelming. Such colorways naturally lend themselves to elegant compositions, fostering a sense of effortless style whilst still feeling homely, mixing light pinks with clean neutrals and glimmers of gold. Creating cozy nooks to escape into, seating areas are made extra comforting through the addition of plush rugs, while minimal decoration promotes thoughtfulness and introspection through minimizing 'busyness' within the home. The Age of Sensitivity is perfect for those wanting a space perfect for working, relaxing, and entertaining.
Superbloom
Next year is set to see a re-emergence of a retro 1960s aesthetic, transporting you away on vacation without leaving the comfort of your own home. Making an appearance in time for the Spring and Summer seasons, this new trend perfectly captures the vibrant atmosphere of this period, breathing a fresh lease of life into your home. Put away your neutral decorations and replace them with an eclectic mix of fun vases and floral arrangements complemented with fabrics featuring spectacular blooms and fruit inspired prints to truly bring the outside in. For color choices, think Palm Springs: mix vibrant combinations of Peach Pink, Fiesta and Daylily to create a palette that oozes summertime, softening these brighter shades with mellower yellows and eggshell blues to cool off the hotter hues. For homes that do not have access to their own private outside areas, introduce lighter woods into dining areas and decorate with touches of greenery to mimic an alfresco vibe associated with long summer evenings spent dining with friends and family.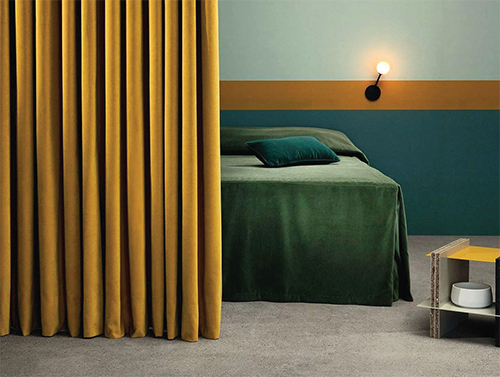 Altered States
Prepare to delve into a moodier, striking aesthetic in this bold new trend. Altered States steers away from the uber-modern minimalism that has been popular over the last for last decade in favor of an eccentric and unconventional use of color and texture. For those not afraid to step out of their comfort zones and embrace the weird and wacky, 2023 is the time to experiment with an array color, contrasting rich purples with brighter warm orange tones to create an exciting eye-scape.
Mixing materials in your furnishings is a great way to build a stimulating multi-sensory environment, velvets blending in with sleek concrete and marble counters to add an air of nuanced sophistication. Build character in your home through adding a series of stand-out pieces of art – for the brave optical illusion prints are perfect at achieving this. Curating an ideal setting for entertaining, this daring theme provides a talking point for visitors, adding a splash of fun and creativity back into home interior design.
Andrew Henry from Andrew Henry Interiors concludes: "The most important take-away is to have fun experimenting with your style. What is becoming clear is that the muted minimalism popular over the last few years is on its way out, whilst vibrant colors and bold, interesting furnishing choices are on their way in. While this may feel scary initially, it is key here to reiterate that these trending themes are not mutually exclusive – feel free to take bits and pieces from each to create an environment that makes you feel excited and inspired."
Andrew Henry
www.andrewhenry.co.uk
Formed in 2007, Andrew Henry Interiors predominately work in the new homes industry and provide show home interior design for house builders ranging from niche bespoke developers to large PLCs across the UK.
Creating show homes that inspire the potential purchaser is vital. Delivering stylish bespoke environments tailored to every brief, from contemporary urban apartments and aspirational family homes to classic country retreats, each project draws on our wealth of experience and combines quality with excellent service.