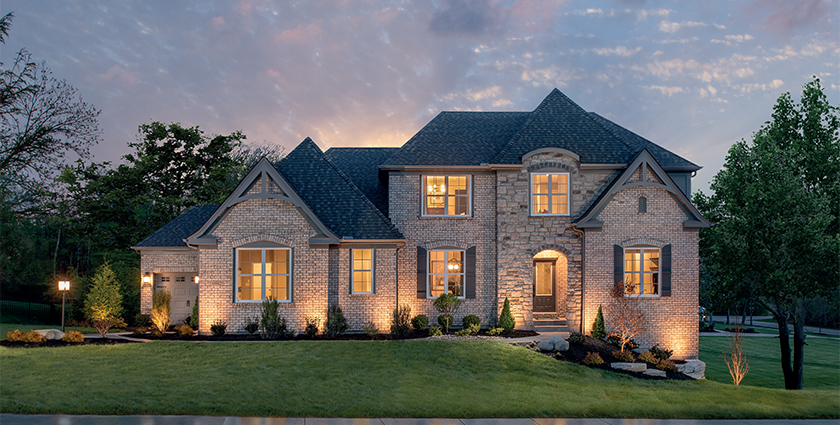 As it has done across many fields of work, the Covid-19 pandemic has caused labor shortages within the home building industry. This, coupled with a high amount of people retiring from trade work, has created an immense need for workers within the industry. Now more than ever, it is vital that companies emphasize recruiting and training, investing in their staff and adapting to the needs of today's workforce.
Recruitment and training
Organizations are moving away from recruiting talent based solely on experience. Rather than waiting to find the person with the 'right' skills and experience, companies are recruiting people who are capable of being trained to do the job. Additionally, it is imperative that recruiters and hiring managers are transparent about all aspects of the job so that employees fully understand what to expect in that role.
Once an employee is hired, their first 90 days are crucial for their success. At Drees Homes, we implement a 90-day action plan, which spells out certain goals and tasks that should be accomplished within a timeline. This allows the employee to see the expectations for their role and empowers them to achieve them. Having this structure and proper training in place not only helps with overall job satisfaction, it ensures our employees feel comfortable and supported as they settle into their new roles.
Investment in staff
Investing in our staff is crucial; it allows us to foster a positive company culture, retain our current talent and fill open positions by promoting internal candidates. With current labor shortages, companies are focusing on investing in the talent they have in an effort to hopefully retain their staff.
At Drees Homes, we invest in our people by showing them we care, which earned us a spot on the 2022 U.S. Best Managed Companies list. We extend simple gestures of appreciation, publicly express recognition and gratitude and provide employees with regular bonuses based on company performance. We listen to our employees and value their feedback. Surveying your team through an annual engagement survey and other short surveys throughout the year helps leadership keep a pulse on overall morale within the organization.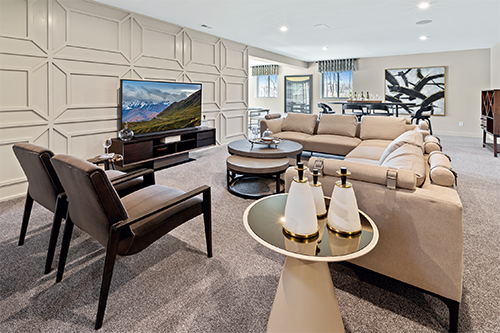 Promoting a positive, strong company culture helps employees feel tied to the organization's mission and purpose. When the company's culture is inclusive, inviting and puts the employees' needs first, the chances of creating a bond of loyalty increases. Employees want to feel valued and a part of the greater picture. Additionally, work-life balance and flexibility are top priorities in today's workforce. Companies have to ensure their culture embraces these aspects and promotes these benefits to their employees.
Investing in developing your employees is critical. Management development programs, career path discussions and other training opportunities are important to today's worker. It is key for companies to help employees see a path for success and future growth within the organization. Tuition reimbursement programs and student loan assistance are also ways for an organization to show they are invested in their employees. Offering non-traditional career path opportunities and cross training might open doors employees never thought were possible and show them you care about their future within the company.
How to make the sector more appealing
Offering flexibility, promoting the use of technology and building connections with the new generations entering the workforce helps make home building a desired industry to work in. Moving away from pre-pandemic work environments and offering flexible schedules, remote work opportunities and work-life balance will help attract talent to the industry.
It's imperative to show Millennials and Gen Z that they can make a difference in their community through home building. Making those connections for them to feel they are contributing to something great will help attract this new generation to the construction field.
Promoting advanced technology used in construction today will help minimize the stereotypical ideas of the industry. The use of advanced scheduling tools, collaboration tools between trades and builders and bringing iPads to the field illustrates how the process has been simplified and streamlined, which in turn helps attract new talent.
The need for more labor in home building
The demand for more workers in the home building industry is unprecedented. In order to increase workforces, it is vital that companies emphasize recruiting and training minorities and women. Organizations must actively work to shatter the antiquated ideas of what a construction worker looks like. Gone are the days when people believed that construction is a job exclusively for men.
Building relationships with trade schools and conducting outreach with students early on is more important than ever before. Associations such as the Building Institute Association (BIA) and the National Association of Home Builders (NAHB) are focused on investing in efforts to draw students to trade schools. There is a vital call to action happening now, given the workforce shortages.

Pamela Rader is Drees Homes Vice President of Human Resources. Pamela has worked in the Human Resources field for more than two decades and has served in various positions from strategic planning, to talent acquisition, to her current role of vice president at Drees Homes.
Family-owned and operated for nearly 95 years, Drees Homes has earned the title of 'America's Best Builder' (twice) from Builder Magazine, 'National Builder of the Year' from Professional Builder Magazine, as well as the 'National Housing Quality Award' from the National Association of Home Builders. This is known as the prestigious 'Triple Crown' of national home building awards. Headquartered in Ft. Mitchell, Kentucky, Drees operates in Cincinnati and Northern Kentucky, Cleveland, Indianapolis, Jacksonville, Nashville, Raleigh, Washington D.C., Austin, Dallas and Houston. The company operates as Drees Custom Homes in Texas.
www.dreeshomes.com