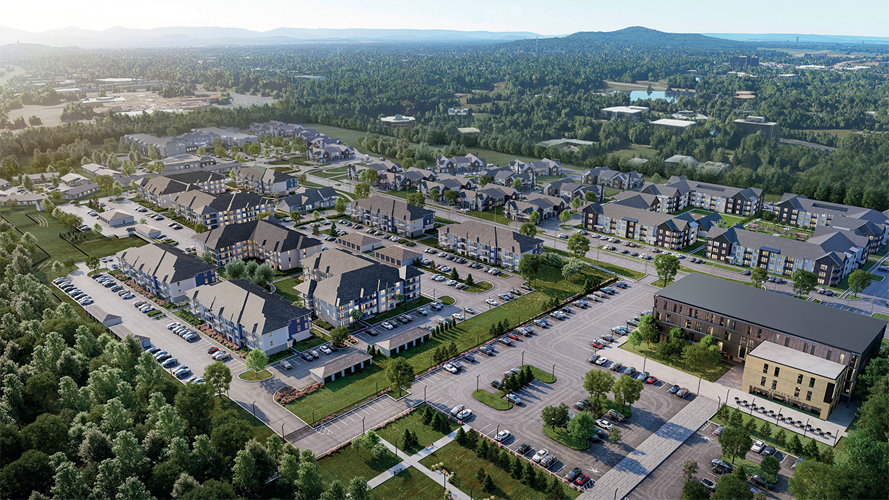 The 60-acre project features multifamily and senior-living residences, restaurants, retail, office and entertainment, with ample public green space.
The master plan includes The Kelvin, a 301-unit Class-A community; Vitality at Upland Park, a 189-unit Class-A senior-care project and The Collins, a 334-unit Class-A multifamily community featuring 150 Big House units designed by Humphreys & Partners. The Collins' Big House units are unique to the market and have been well-received, offering residents stand-alone buildings with private garages and entrances.
Nicol is partnering with one of the premier providers of independent living, assisted living and memory care for the development and management of Vitality at Upland Park. Vitality Living's team has over 200 years of experience creating vibrant communities for older adults, regardless of physical or cognitive challenges.
Nashville-based Centric Architecture is the architect of HQ with Doster Construction serving as the general contractor. Nashville-based ESA is the architect of Vitality at Upland Park with DeAngelis Diamond serving as the general contractor. The Collins is designed by Humphreys & Partners and TriBridge Residential is the general contractor. The Kelvin is designed by JHP and EMJ Construction is the general contractor. RAM Partners is providing property managem