Sustainable self-sufficiency and why technology holds the key. By Jordan Brompton
Power up
Amid the biggest global energy crisis of our generation, consumer priorities are changing. With utility prices rocketing, supply security wavering and climate change shining a clear spotlight on the need to decarbonize, householders are looking towards new ways to save energy and for innovative solutions to reduce reliance on mains supply.
While domestic renewable energy generation technologies were previously seen as an expensive, novel solution for the wealthy few, significant investment and development has seen the market accelerate fast. Indeed, mainstream solutions have quite simply soared in popularity, with consumers eager to invest in future-proof ways to alleviate the pressures of energy market volatility.
This presents a real opportunity to housebuilders and property developers. An opportunity to make new homes more attractive for prospect buyers and an opportunity to be seen as an enabler to the low-carbon properties of tomorrow. However, savvy consumers want more than just plug and play gadget – they want flexibility, reliability, best-in-class technology and more control of their home energy than ever before.
Energy, sustainability and renewables
The first step to embracing renewables is considering the numerous options available. Solar PV, heat pumps and small-scale domestic wind turbines are an excellent place to start. While there is widespread misconception that purchasing and installing hardware is expensive, this really doesn't have to be the case.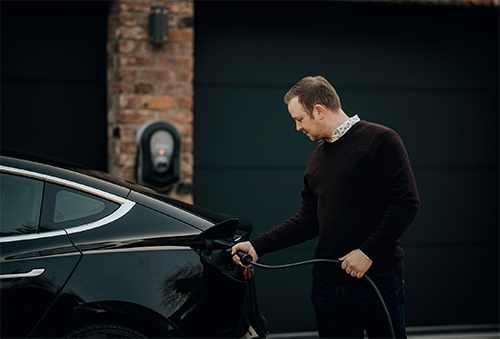 Indeed, according to Solar Together, a single solar panel can cost as little as $400. A typical 4kW system, which can be purchased and installed for less than $7,000, will cover around 29 square meters of roof space and provide sufficient power for a family of four.
But while installing renewable energy generation technology might therefore seem like a no-brainer, it's important to understand the limitations. While free energy is a huge hook, the peaks and troughs of renewable generation are unpredictable. What's more, most homeowners are out of the house during periods of high generation and use most energy during low periods.
As such, it's not unusual to see users exporting surplus energy to the grid and buy it back (at a far more expensive rate) when they need it most. If you're not careful, your future-proof solution to alleviate reliance on mains supply could be nothing more than an expensive, unnecessary addition that householders see limited value from.
In the past, this scenario has proven a significant barrier. But, thanks to developments in battery technology, as well as new innovation in self-consumption solutions, the picture is changing.
The home energy ecosystem
Self-consumption tech is the name given to products that help householders to harness up to 100 percent of the green energy generated through their renewable set-ups. There's a whole host of gadgets that can achieve this – at prices that really won't break the bank.
When it comes to products to charge your electric vehicle, for example, some of the market's best-known solutions are compatible with renewable energy technologies. This means that, alongside operating as mains-connected charging devices, they can integrate with renewables to harness self-generated energy and allow users to – in essence – charge their EV for free.
Alongside EV chargers, significant investment has been made into other smart products that help householders maximize their renewable energy self-consumption. Microgeneration diversion devices, for example, can redirect surplus renewable energy (that would otherwise be exported) to domestic heating systems. The mainstreaming of domestic battery set-ups has helped to further close the loop, enabling householders to maximize self-consumption and preventing the unnecessary export of energy.
The idea of smart, automated systems that use renewable energy to power and warm your home while recharging your zero-emission vehicle and storing the rest is a real game-changer. However, it's not a vision for the future, it's available to us today.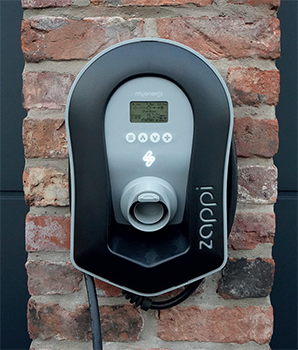 By considering renewable energy technology at the outset, it's perfectly possible to design energy efficiency into your builds. While it's easy to say that this should become part and parcel of every new home, it comes with a caveat.
Renewable energy generation is key to avoiding costly price hikes and reducing reliance on the grid, but novel solutions to maximize self-consumption are the essential final piece of the jigsaw – helping homeowners to achieve complete energy independence.
Working with a leading manufacturer gives you access to the whole home solution – from EV charging to heating, hot water and even battery storage. So, while the energy crisis continues to rear its ugly head, there's a clear opportunity for housebuilders and developers to embrace further technology innovations to future-proof homes for the energy systems of tomorrow. Thinking ahead and making decisions for tomorrow, today, is key.
Jordan Brompton
www.myenergi.com
Jordan Brompton is co-founder and CMO of myenergi, one of the UK's fastest growing tech businesses and a leader in the transition to electrification. Founded in 2016 with a team of two, the company now employs more than 400 people and it recently shipped its 300,000th unit. It has opened subsidiaries in Germany, Ireland, Australia and the Netherlands and, since 2019 alone, revenues