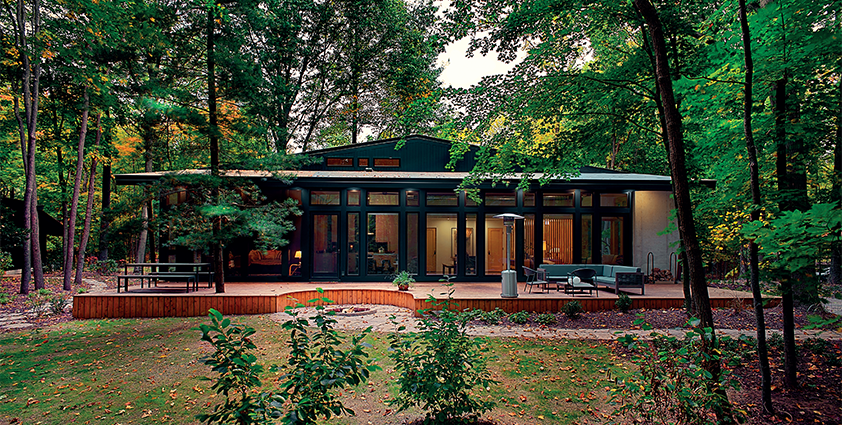 Schmidke Construction and Contracting
The essence of bespoke building
Since the age of 18, Joshua Schmidke has always had a passion for building. With his father as his mentor, he has scaled Schmidke Construction and Contracting into one of the most revered homebuilders in Southwest Michigan
As a custom home builder in Southwest Michigan, Schmidke Construction and Contracting, LLC (SCC) has established a reputation for superior quality in new residential construction and remodels along the Lake Michigan shoreline and affluent communities across the region. According to the company, project journeys are personal and each client is treated like family.
Not only does SCC build homes, the business builds lifestyles, and Joshua Schmidke, the company's CEO, discusses with us the key specialisms with which SCC has become associated. "Our typical clientele is of distinguished taste and lifestyle, and we drive our focus towards excellence in detail, making us a truly custom home builder. We pride ourselves as being boutique, and we make ourselves the single point of contact for our clients throughout the project. Once we start the project we manage every aspect, including landscaping in order to make the process as seamless as possible for all our clients," Joshua says.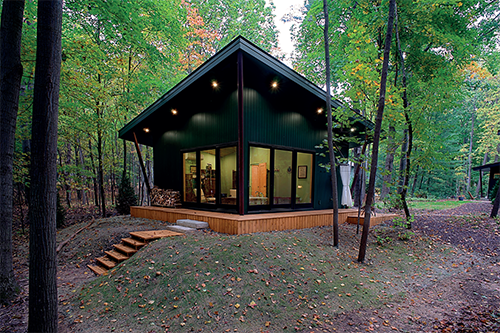 Additionally, Joshua expresses how the company is 'hyper focused' on all details of a project. "From the minute trim pieces and finishes, to the handrails and everything between, we work with the designers and architects to make sure every part and piece really looks beautiful, and the project is holistically complete."
All of those details are SCC's passion, and as Joshua continues to elaborate, it becomes clear that customer service is extremely important to the company. "Being able to develop the relationships that we have, not only with our vendors but with some of the architects and other partners, is what drives our reputation forward, and I like to think of our employees and our clients as family, which contributes to the entire building process. It is an experience that really helps fortify who we are, and it is such an honor when someone who has worked with us in the past is still inviting us over for dinner," expresses Joshua.
To demonstrate these qualities, Joshua shares with us two notable projects recently completed. The first, featured here in photos is a second home retreat that is situated about ¼ mile from the beach in a quiet wooded area nestled behind a blueberry patch in Sawyer, Michigan. In addition to main home, it features an atelier used as an office, a detached bath house, and a teepee (think glamping). The second, also featured here is in Stevensville, Michigan. "The home sits on top of a huge dune that overlooks Lake Michigan. It's right on the edge of the bluff. It features ten-foot ceilings and a cathedral kitchen, three level staircases that go up to this 'nest' that overlooks the lake where we built a little seating area that is absolutely gorgeous.
"Of course, there were challenges to getting this done; when working on the lake, for example, there are State and Federal regulations that we need to adhere to and above that, access to the property is via a single lane dirt road. So, we had to think about concrete trucks, all vendors, and getting them on-site safely. It made it a little bit more difficult, especially in the winter time to be able to access without any issues, but the finished product was amazing. It has beautiful natural stone, and again, we worked with some great partners that we still enjoy working with and the clients are our friends now too," he says, adding that these sorts of advantages make any challenge on a project worth it.
We love to deliver
For Joshua, it is one of the most rewarding facets of the job; working with a client from blueprint to complete construction, and seeing their reaction as their dream home is brought to life. "I think that is part of what we deliver – the experience and the process. It's not just a build, and it's not about how quickly we can complete the work. Our clients appreciate a process where they can come up and touch and feel the materials, understand their surroundings and see what their future home is going to be like when it is completed. It also helps us tune in to what their real goals are for their home.
"We actually had someone on a different project on the Harbor Shores golf course who was trying to explain what they were looking for. We were helping them on the design side for the railing system, and what he and his wife had in mind was quite tricky to translate; We gave samples and drawings, had much conversation, and when we finally put it together she came out the first time after the it was installed, and got quite choked up. That is absolutely something that you can't exchange. It's priceless for us as much as it is for them, and that is what we love to deliver; that experience for our clients."
Focus on growth
Before we discuss future plans for the company, Joshua shares with us the impact that the pandemic has had on the business, and how SCC is looking to overcome certain challenges. "There is a combination of factors at the moment that the pandemic has pressed the fast forward button on; particularly regarding the way in which demand is outstripping supply. There is a reset going on across different industries at the moment, and we're keeping our fingers crossed that it will level itself out soon.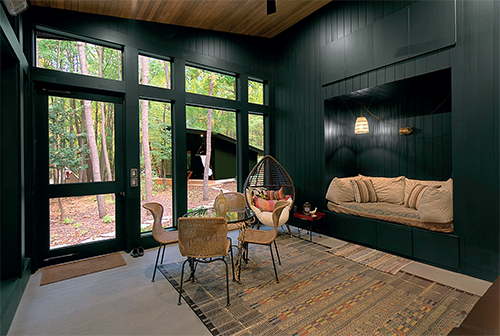 "Above that, we are younger than some of our counterparts and I feel that that will work in our favor when it comes to competing on projects, but I also see it as a challenge for the industry as a whole, because we need more contractors. Perhaps that may mean that we need to get out there and be proactive about informing kids about options in the construction and home building industry," he says.
In the coming months, and following into the rest of 2022, SCC is determined to focus on growth. To complement this vision, the company's strategy is to take on bolder investments, and more challenging projects that push its capabilities to the limit. "I think this approach also speaks to where we want to be five years from now. We are actually looking to open and expand a second office and shop space, so we are in contract at the moment, and working through a lot of our due diligence to complete that shortly.
"This new space will be located a little further south, where most of our projects are, and our teams and management will be based there. It's really exciting and a significant advancement for us. Steady business growth encourages us to scale our operations as well," he explains.
Exciting new adventure
In addition to that, Joshua highlights a further avenue that SCC is offering their clients: Properti Home Concierge. "This provides non-rental home management with a focus on home watch and lifestyle concierge services. We do home watch visits for second home clients that are away. Our walk-through consists of a visual inspection looking for obvious issues plus robust reporting with photos to give them peace of mind. Then, when clients are planning to be here, we offer concierge services to enhance their lifestyle. For example, some folks want to have their weekly grocery shopping done for them, they will send us a list by Tuesday, and we will have their fridge stocked for them before their weekend arrival. This is an exciting new adventure and is helping us deliver an even greater custom experience," he shares.
In conclusion, Joshua shares how proud he is of those who have brought SCC to the level of success it celebrates today. Not only does he believe that the company is a true reflection of the excellent team that keeps it going, but he also has every confidence that each member will be the reason SCC remains successful for many years to come.
Schmidke Construction and Contracting
www.schmidkeconstruction.com
Services: Custom home builders