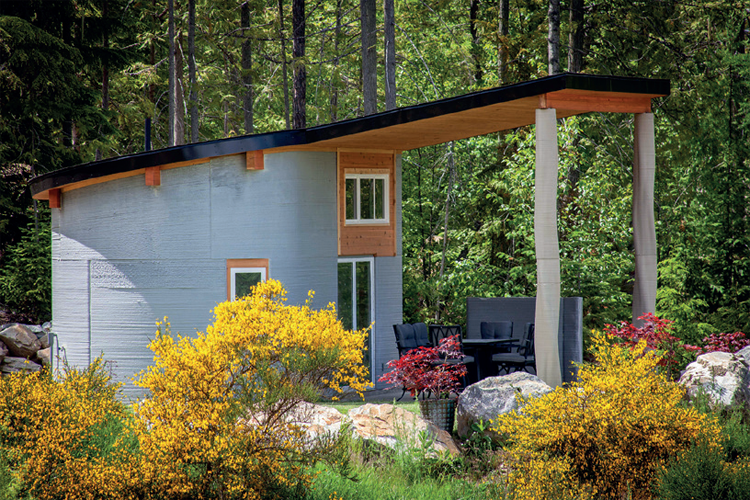 The house showcases the advantages that the 3D Concrete Printing Technology has to offer; free form design with curved walls that gives the house the fluid outline combined with the robust structure that enables the home to be completely sound and climate proof, easy to maintain and clean.
The Fibonacci House was printed using a concrete printer designed and sold by Twente Additive Manufacturing, a construction-technology company. The design of the house was created using the Fibonacci Sequence, a well-known pattern that is often referred to as 'the golden ratio' which can be found in nature in numerous variations. The site of the printed house is in the Kootenay Lake Village project at Procter Point, one of the fastest-growing communities in the Nelson, BC catchment basin.
All proceeds from the Airbnb revenues are being directly diverted to an affordable homes project spearheaded by World Housing, an international NGO. Building on the lessons learned from the Fibonacci house, World Housing will build what they hope is the first community in Canada of affordable living space built entirely with 3D printing.