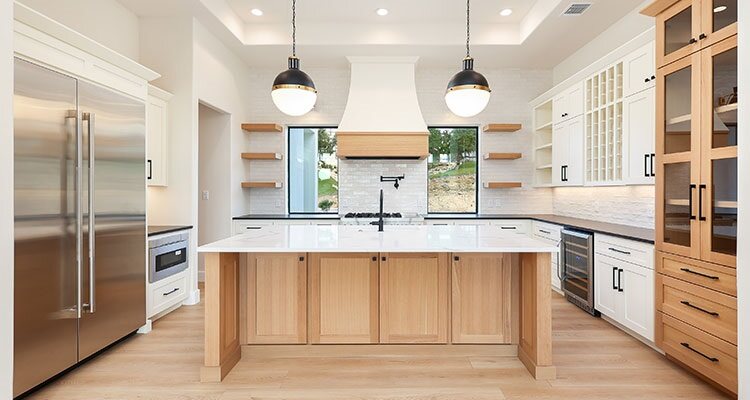 Pencsak's inspiring impact on the luxury housing market
A leading homebuilder based in San Antonio, Texas, Pencsak LLC has emerged as a prominent player in the flourishing real estate market of Southern Texas. With a track record of impressive projects highlighted in recent Modern Home Builders features, the company has firmly solidified its position as an emerging force in the region. Against the backdrop of a rapidly expanding local real estate market, Pencsak distinguishes itself through its unwavering commitment to delivering exceptional quality and innovative designs that cater to the evolving needs and preferences of homebuyers. With deep roots in the San Antonio community and a strong reputation since its inception in 2012, Pencsak is well-known and highly respected amongst local communities. Angela and David Pencsak, Co-owners, share highlights on the company's endeavors over the past year.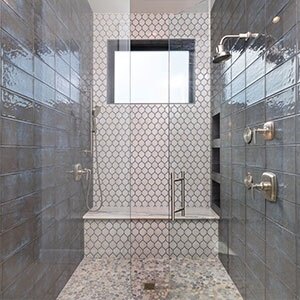 "We have successfully constructed a significant number of exceptional custom homes throughout the area, spanning across San Antonio. As a result, our portfolio is currently showcasing remarkable achievements. Furthermore, we are excited to announce our participation in the 2024 Parade of Homes, which will be next year in November. We are actively engaged in preparing for this event, and it represents an exciting development on the horizon. In terms of construction projects, we continue to strive to ensure that each house we build possesses its unique style and characteristics. It's important to me that our homes don't appear as if they were all built by the same company. I want each home to have distinct qualities that set it apart. Thus, during the design process, we continuously push our limits and explore new possibilities for each project. One particular house stands out to me. We recently completed a stunning kitchen that featured Cambria countertops extending up the backsplash, accompanied by a large custom-made hood. The warm grey cabinetry we selected was beautifully illuminated, reaching heights of up to ten-to-12 feet. We also incorporated a beautiful butler's pantry and a coffee bar. The centerpiece was the custom stainless-steel hood, which, despite taking a while to acquire, proved to be worth every penny as it truly enhanced the overall aesthetic of the room," she states.
Community strategy
Angela and David went on to comment on the dynamics of the real estate market in San Antonio. "In addition to being a luxury real estate agent, I also specialize in selling high-end homes similar to the ones we build," begins Angela. "This gives me an advantage in the industry because I have a deep understanding of the construction process. So, typically, we build one spec home or a model home each year, which allows us to showcase our creativity and try new ideas. Usually, these homes are purchased before they are even completed, with the longest sale time being around 20 days. However, this year was different. We encountered unforeseen obstacles, including the impact of the pandemic and the lumber price surge. As a result, we had to secure additional funds from the bank to complete a specific project. The house has been on the market for a few months now, which is a bit longer than anticipated. Despite this, we have made the most of the situation by hosting events such as brokers' opens and open houses. These events have allowed us to connect with wonderful individuals and have positively influenced our business. We have even gained some new construction projects through these interactions. Nonetheless, it is also important for us to sell the house," she adds.
"The current high interest rates, reaching up to almost eight percent combined with the shift from a luxury market with a broader range of potential buyers to a cash-only market has limited our audience considerably. But we are fortunate that despite the challenges posed by the pandemic, the neighborhood where we built the house has maintained its desirability and property values. So, in terms of location, we are in a favorable position. The main task now is to find the right customer for the house and is ready to make a purchase. On a merrier note, our house won the Best Master Suite award at our Builder's Association," informs David.
As the work of Pencsak profoundly impacts local communities, the company is renewing its community strategy to specifically benefit war veterans. "I've always been deeply touched by the experiences of military personnel, particularly because my father is a Vietnam Veteran. This has sparked a strong sense of compassion and appreciation for the military community. Therefore, we are working on incorporating something special for our numerous military clients, given that we are based in a big military town. We are currently discussing ideas on how to incorporate something unique and meaningful into our business to support and honor the military community," says Angela.
"We are shifting gears now, as previously our focus was primarily on supporting schools and children through various organizations. However, as Angela mentioned, we recognize the need to shift our focus towards the military," David concludes.
As Pencsak continues to blend visionary designs with a steadfast commitment to the community, it is poised to refresh and redefine San Antonio's luxury housing landscape.