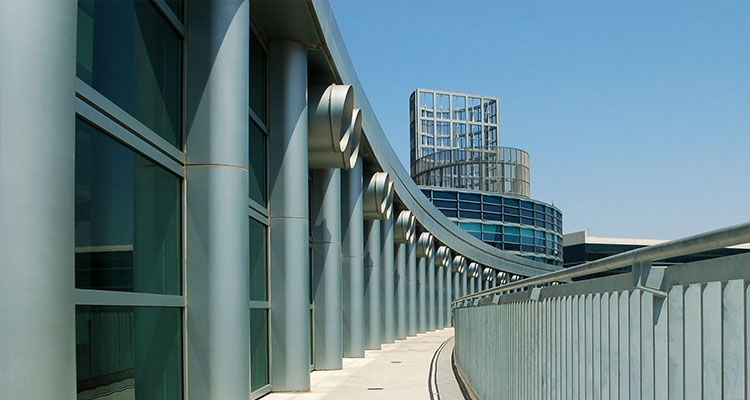 PCBC brings together the best in building and design
The conference featured hundreds of exhibitors and showcased the latest products and services in the home building industry
The 64th Annual Pacific Coast Builders Conference (PCBC), the largest homebuilding trade show anchored on the West Coast, took place at the Anaheim Convention Center between May 24 and 25, 2023.
The year's PCBC featured hundreds of exhibitors, showcasing the latest and greatest products and services in the home building industry. Attendees will have the opportunity to discover new and innovative products and technologies, connect with industry experts, and network with peers.
The exhibition platformed a lineup of expert speakers, including renowned architects, designers, and thought leaders. Dynamic keynote speakers, include best-selling author, Shawn Achor, and Kudzi Chikumbu the Global Head of Creator Marketing for TikTok.
Opening the show on Wednesday, May 24, was Shawn Achor, a leading expert on happiness and positive psychology. His bestselling books include The Happiness Advantage and Big Potential, and have been featured in numerous media outlets, including The New York Times and Harvard Business Review. He delivered a keynote address on the power of positive psychology to improve workplace productivity, happiness, and success.
Starting the day on Thursday, May 25, Kudzi Chikumbu, is a lifestyle influencer responsible for connecting and building TikTok's creator community while advocating for diversity, inclusion, and representation online. A torchbearer for authenticity, he shares inspirational career advice to motivate professionals and creatives to embrace their personal stories to drive impactful results. Kudzi has been listed in Fortune Magazine's 40 Under 40 list and The Hollywood Reporter's Next Gen: Hollywood's 35 Rising Executives 35 and Under.
The conference portion offers a selection of over 50 educational sessions, outdoor exhibits, an innovation stage, and keynotes, covering topics such as design trends, technology innovations, and sustainable building practices. Attendees will have the opportunity to gain experience from experts in the industry and earn AIA continuing education credits.
PCBC promised to be an exciting and informative event for all attendees, from builders and developers to architects and designers, and it did not fail on its expectations.
The conference was presented by the California Building Industry Association (CBIA), a state-wide trade association advocating for housing and homeownership. CBIA Members build nearly nine out of ten new housing units annually in California, ranging from charity homes and legally defined affordable housing, to middle-class market-rate housing, as well as luxury homes.