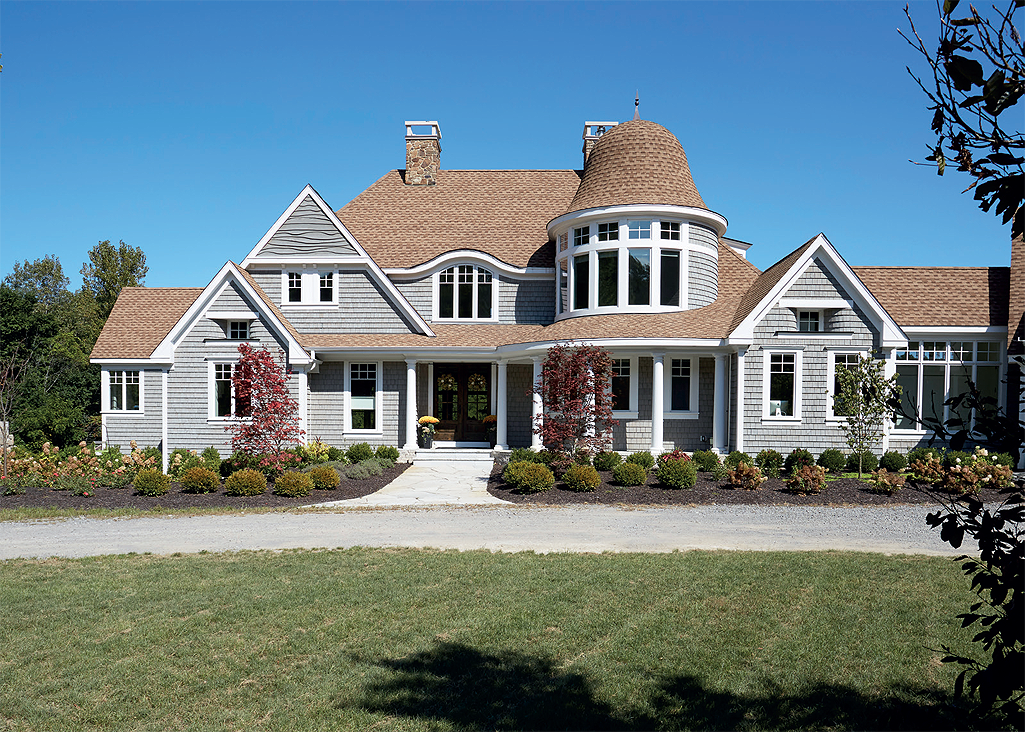 Orren Pickell Building Group
Dream builders
Having now established a reputation for high quality, unparalleled attention to detail and commitment to service, OPBG has been designing and constructing custom homes in the Chicago area, the North Shore and around Lake Geneva for more than 45 years. Founded by company namesake Orren Pickell (who remains CEO) his daughter Lisa Pickell took the reins as President in 2017, after working in the firm since 2004.
Having held the positions of both Remodelling Division Manager, and Chief Operating Officer prior to becoming President, Lisa is ideally positioned to give Modern Home Builders an insight into the operations of OPBG. She began with some more details about the core specialisms of the business. "The firm has a strong reputation for superior customer experience and quality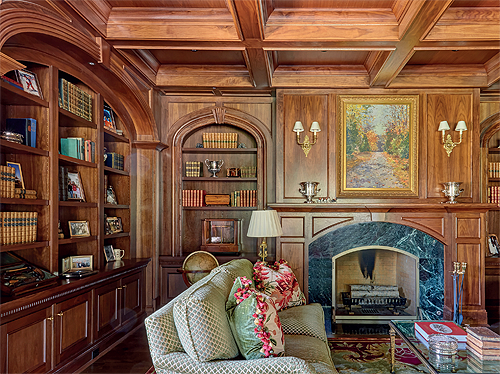 craftsmanship and is a leader in incorporating technology into the construction process, mentoring the next generation of construction professionals and advancing the roles of women in the industry," she said. "OPBG is most often associated with new, luxury custom homes – and we do get to create breathtaking, 10,000 sq. ft. houses on ten-acre properties – but that's just part of the story. People are often surprised to hear that we also love to take on renovations and remodeling projects of any size. For us, it's rewarding to help someone make their home better suit their lifestyle, even if that's a small condo kitchen or choosing really special wallpaper that gives a room a new lease on life. The Pickell team has worked with clients to rebuild after fires, update floor plans, add wine cellars, build out basements and roof decks, and much more, in addition to starting with a blank slate and building from the ground up."
Having mentioned the use of technology in construction, Lisa went onto explain how that is benefiting both the business and its clients. "Our teams have embraced technology in a way much of the industry has not, and that's been a big win for us. Every customer, for example, has a secure custom website where they can track design and construction progress, review photos of work to date, keep track of ideas and connect with their teams. Everything is at their fingertips.
"In addition, even before Covid-19, we'd incorporated technology platforms in our processes. We've found that people describe styles and preferences wildly differently – for example, you and I may have very different takeaways from the word 'contemporary' – but when you're looking at the same screen, there's no confusion. Add Covid-19 to the equation, and tablets, laptops and smartphones let us connect and share ideas on the fly."
Rapid Remodel program
Being able to use technology to its advantage during the coronavirus pandemic proved a useful tool, and OPBG's Sales & Marketing Manager, Eric Pickell noted that thanks to its approach, OPBG has been able to continue working throughout these difficult times. New approaches needed to be adopted, but opportunities also raised their heads. "Trades had to quarantine, so things moved more slowly, and we had to create detailed plans for each project based on available resources and the client's comfort with meeting and having people in their homes," he said. "On the other hand, as so many people began spending more time at home, they became more aware of things they wanted to change in their environments. Perhaps they didn't want an addition or a big, blown-out remodel, but while making all that sourdough, they realized the kitchen could use an update. Or maybe the bathroom was getting tired. So, we came up with this idea for a Rapid Remodel program, in which we could start from a few base designs and price points,
customize options and have the whole thing installed in a really short timeframe – say, four weeks to plan and then another four weeks from demolition to beautiful new kitchen or bath."
In fact, the Rapid Remodel program significantly reduces the time it takes to design and install a new kitchen or bath. "If you're doing a new bath, for example, you simply select one of three general styles and one of three price points. Then, based on these preferences and measurements, we'll come back quickly with a range of finishes and options to help customize the space.
"So far, clients love that the process isn't overwhelming," Eric continued. "They like having a curated set of options that's been chosen just for them. And because we stick to standard cabinet sizes and products that we know are available, the whole project can be completed in less time than you'd ever imagine. Our design teams love these projects because we can quickly make a big impact on a modest budget."
With these new options for bathrooms and kitchens, OPBG is opening up the world of house improvements to a new audience – Eric also noted that as more people are staying indoors or working from home, they are changing the way they use their space. "People were organizing and getting rid of things they didn't need. Once they did that, they want a whole new closet to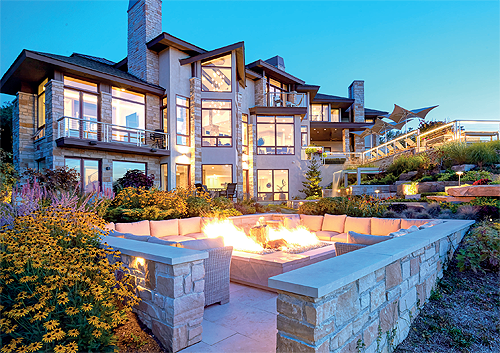 show off their scaled-down belongings, so we're seeing a lot of opportunity there, too," he added.
Responding positively to these dynamic changes in clients' needs during a challenging time required OPBG to maintain a high level of flexibility and rely even more heavily on the skills and expertise of its team. The staff at OPBG responded with their usual high levels of quality and reliability, working in tandem with partners and suppliers in order to achieve the customers' visions. Eric describes the ethos at OPBG as 'a collaborative, egoless culture' and states that is 'absolutely essential to making our clients happy'. "It doesn't matter who you are – your ideas and feedback are respected," he asserted. "After all, every member of the team shares a singular goal, and that's satisfying the customer. We literally sit around a table with representatives of every aspect of a project to make sure we're on the same page.
"Our teams also know that we're here to help them achieve their own career goals. The firm pays for continuing education to help young staff find their future in the industry, and leadership team members take time to mentor those newer to the business."
Client satisfaction
Another philosophy adopted by the OPBG team helps the business to stand out from the rest of the competition, but it may sound contradictory in that the company prides itself on not having a signature 'look'. Instead, it is dedicated to creating exactly what the customer envisioned for their project. "Our in-house architects, kitchen and bath designers, cabinet designers and construction teams work hard to take themselves out of the product," Lisa agreed. "You can look at a lot of designers' and builders' homes and recognize the teams behind them. They have a distinct style. We're proud that the homes we build look like our clients, not us. In our portfolio, you'll see a family's contemporary farmhouse next to an ultramodern structure for art collectors. Sure, we offer expertise that can make a person's space much more livable, but we are all aligned behind the idea that we're building our clients' dream homes, and their vision should shine through.
"The other important contributor to our success is our accountability," she added. "We keep our clients up to date, we honor our commitments, we own up to it when things don't go according to plan and we always try to make things right."
When asked to describe a project that reflects the firm's approach, Lisa highlighted a contract for a couple that was downsizing after their children had all started their own families. "We had created an 11,000-sq. ft., award-winning, absolute masterpiece for them many years ago. So, when they decided to start thinking about where to live next, they came back to OPBG for a second time, and it was a real passion project – for them and for us. They'd actually created a layout, then we worked together to incorporate some ideas that we knew would make the home more livable. They wanted a ranch house, so it would work for them as they got older. While their previous home had a traditional European aesthetic, this time they preferred a much more casual, contemporary farmhouse feel. It's just filled with special touches, including a home theater, a covered porch with screens that can be opened at the touch of a button, and light flowing into every space," she divulged.
As the early days of 2021 continue to unfold, the mood at OPBG remains positive, even in the face of challenging conditions and the continuing progression of the coronavirus. Lisa and Eric believe that this will be a busy one in their words 'a big year'. "We've seen an increase in remodeling and construction activity over the past six months, and that will translate to a busy 2021," confirmed Lisa.
"Our long-term vision is all about ensuring that our products and our company endure for generations. Achieving that means three things – providing top-quality craftsmanship that ages beautifully, building strong relationships so clients return and offer referrals, and ensuring that there is a continual pipeline of well-qualified construction professionals coming into the industry. We'll keep doing everything we can to make sure those three needs are satisfied."
Orren Pickell Building Group (OPBG)
www.PickellBuilders.com
Services: A true full-service firm, offering design/architecture, construction and ongoing maintenance