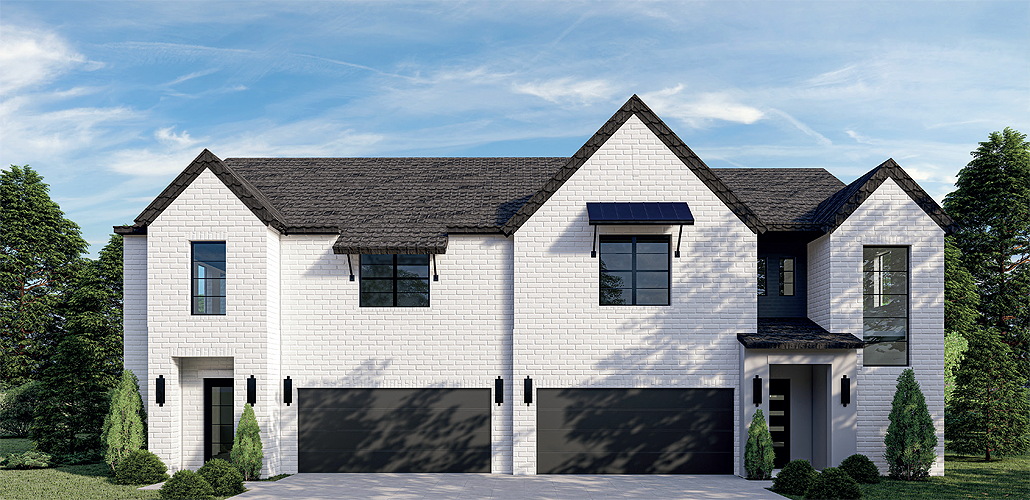 Better, not bigger
When Jennifer Johnson Clarke took on a part-time job for a local home builder during her senior year of high school, she had no idea that she was about to begin a career that would last a lifetime. By the end of her tenure, Jennifer had 'fallen in love' with the residential construction industry – and she never looked back.
Having worked her way up from sweeping floors for a local, family-owned builder, in 2007 Jennifer was running the Land department and by 2013, Jennifer was Director of Sales & Land Acquisition at Shaddock Homes.
"There were several key people who saw potential in me and invested in my career. I am forever grateful for the mentors who came along side me," Jennifer says. "I fell in love with home building from a relatively young age and I am grateful for the opportunities to pursue my passion.
"During the downturn of 2009, I was actually forced to step away from the industry briefly and spent some time in real estate. Although it wasn't the direction I envisioned my career to go in, it was an invaluable experience that helped me understand the consumer and what they are looking for. When I returned to home building, I not only knew how we could better design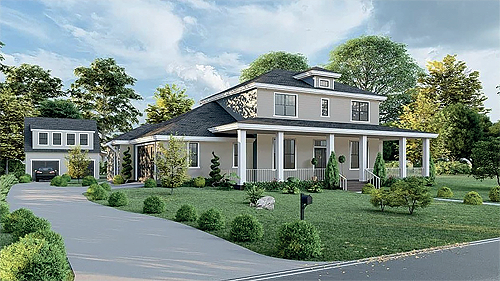 homes to meet consumer needs, but also how we could design better communities for modern living."
In 2020, Jennifer decided it was time for a new challenge, and so, encouraged by the 25 years of home building and real estate experience to her name, she partnered with a land developer to launch Olivia Clarke Homes, that primarily operates in Texas' Collin and Denton counties.
"The most valuable thing for a home builder are lots and land, so by coming together with a land developer, we were able to integrate a home building company into their operations and leverage our combined strengths to position Olivia Clarke Homes as a real competitor in this industry from the very start," Jennifer reports.
"I like to think my career has blazed a trail for other women to come behind. In 2007 as the Director of Land Acquisitions, only one other woman held that title. Today we see many more women succeeding in the role. As one of the few females in the C-suite of DFW homebuilders, my hope is that any success I reach will eventually create opportunities for the next generation of females who desire a career in the industry. My dream for the near future is that one day male/female won't be a conversation; but simply, who is the best person for the job."
Delivering quality
Less than a year on from its founding, Olivia Clarke has already secured three major projects, including the construction of duplex-style 'paired homes' in Castle Hills, Texas – one of the best-rated master-planned communities in the United States. As part of the project, Olivia Clarke hopes to transform the reputation of the duplex, which, in some circles, is still seen as a less desirable style of residential property.
"Our paired homes are designed to look like one large home, rather than two homes side by side," Jennifer explains. "It's an honor to work in a community like Castle Hills, and our paired homes are an affordable, desirable option that improves price diversity and fits in seamlessly with the site's existing properties."
Olivia Clarke's construction philosophy has always been fairly simple and focuses on delivering quality, while remaining competitive on price. With modern families often viewed as the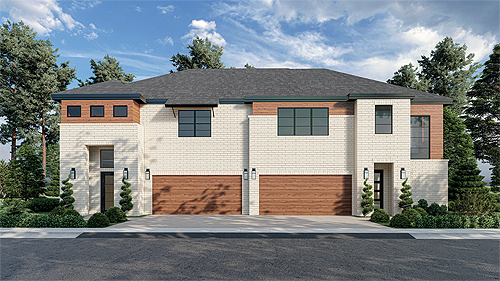 company's target market, Olivia Clarke Homes aims to make the best use of space in its homes, never wasting a square inch in its efforts to deliver real value to clients.
"Just because we are a quality builder doesn't mean we have to be expensive," Jennifer asserts. "We take the time to do things right the first time and pay attention to the details. We spend a lot of time thinking through how one would live in a home and utilize it."
As Jennifer suggests, people play a vital role in the efficient running of Olivia Clarke projects. The company's small, handpicked leadership team is driven by a culture of excellence and teamwork and boasts over a century of combined industry experience. Most importantly, the consumer is at the forefront of everything Olivia Clarke Homes does – from design to completion. Similar consideration is lent to the firm's vendors and contractors.
"Over the 25 years of my career, I have learned that everything comes down to how you treat people in good times and bad," Jennifer remarks. "Treating others with respect, treating people the way you want to be treated, is really the foundation of all great businesses. The fostering of healthy, mutually beneficial relationships is incredibly important because we couldn't do our work without our vendors, suppliers, and trade partners. It's a competitive market – suppliers and tradesmen have a choice of who they work with. It's our goal to be their builder of choice."
Attention to detail
To complement the power of its people, Olivia Clarke Homes has, from its first day in business, utilized a collection of industry leading software solutions, including Hyphen BRIX, SupplyPro and BuildPro technologies. Though the software required substantial investment at an early stage in the company's development, Jennifer suggests that the calculated gamble is already paying off.
"The software solutions we have acquired are utilized across the industry, but most start-ups can't, or won't, invest the money and time it takes to bring them onboard from day one," Jennifer reveals. "Our goal was always to run this small business like a much larger organization, so we really felt that the investment was vital.
"Software solutions like Hyphen will allow us to scale up quickly," Jennifer declares. "It requires a lot of back-end work now but will facilitate the speed of our growth. We project to build around 75 homes in 2022, leading up to more than 130 homes by 2023.
"Ultimately, I really want us to be a builder of 250 units a year. We actually have the ability to be much larger than that given our access to lots and our strategic partners, but we don't believer bigger is necessarily better. Hovering around 250 homes a year allows us to stay nimble and react quickly to consumer needs as they change. We want to stay close to 250 and be the very best we can within that space.
"Over time, we will continue to add superior locations to our portfolio, but the intentional design and attention to detail will remain the same. Every Olivia Clarke home is developed with the consumer in mind. When you walk through one of our homes, you can see the difference in quality and intentional design everywhere you look."
Olivia Clarke Homes
www.oliviaclarkehomes.com
Services: Home builder and developer