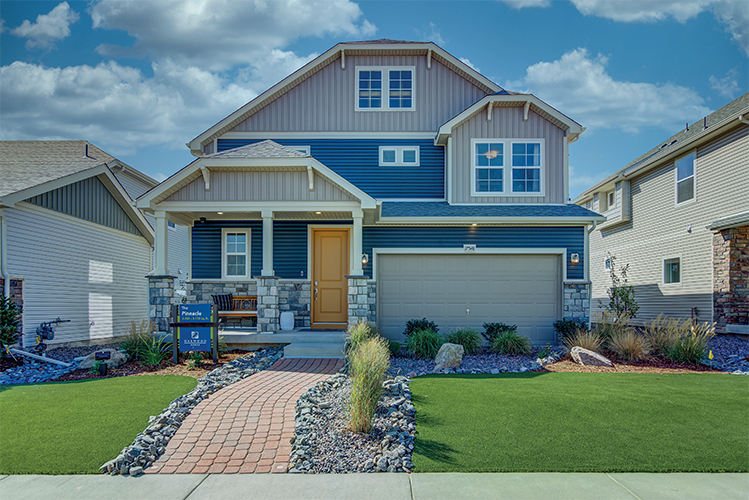 The foundations of community
Like all homebuilders, Oakwood Homes (Oakwood) has been confronted with some unique market conditions over the last couple of years. As one of the largest developers and builders of communities and model homes in Colorado, the business takes pride in its talented team and the magnificent projects they bring together. According to Pat Hamill, the Chairman and CEO of Oakwood Homes, the pandemic's impact on the supply chain and labor market has been unlike anything he has experienced over the last 30 years, and he is keen to share how his company has continued to grow, despite the hardships.
He begins our discussion by filling us in on the tremendous growth the company has experienced, and how one of the fortunate circumstances that came from the impact of Covid-19 was a record demand for homes. "Since we last spoke with Modern Home Builders in 2017, we've grown steadily, with 2021 being a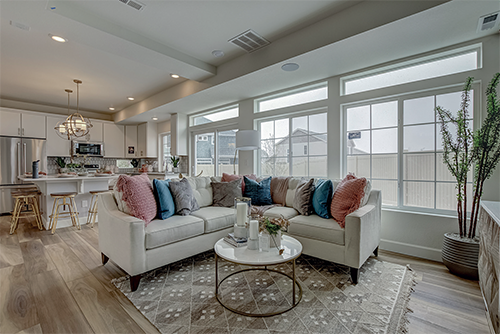 particularly successful year, as we generated over $650 million in revenue, 46 percent product growth, and 12.7 percent year-over-year composite growth. At the moment, we're building in Arizona and Utah, and we have new planned communities opening across Colorado in 2022. This is all in an effort to push for record product and revenue growth next year, which is very exciting," he shares.
Expanded offering
In line with this, Pat highlights key areas that the business is giving special attention in order to focus on cost-effective efficiency that innovates the future of homebuilding. "Over the last several years, we've been working on our new initiatives, On2 Homes, which is finally set to launch in 2022. For decades, homeownership has been a path to upward economic mobility for American families, but with prices skyrocketing, options are really limited for first-time homebuyers. The opportunity to provide new, luxury homes at truly affordable prices is incredibly exciting for all of us at Oakwood. We'll construct hundreds of houses at 50 percent of the median price for a single-family home in Metro Denver."
To complement these developments, Pat informs us of additional extensions to support the high demand Oakwood Homes is experiencing. "Our expansions into Arizona and Utah have also been great new ventures.
For years, we've worked to deliver affordable, luxury and energy efficient homes to Colorado, creating opportunities for thousands of new homebuyers Statewide. The opportunity to expand our offerings to families in neighboring States has been enormously rewarding, and has allowed us to develop communities in Coolidge, Arizona, and Saratoga Springs, South Jordan and Lehi, Utah," he says.
Core values
Not only do the secrets behind the company's continued success lie in the increase of its state-of-the-art infrastructure, but they also rest in the hard-working team that keeps the business moving forward. "The truth is our success is owed to our people and the company culture they've helped nurture. The same people-first philosophy we apply to our customers and vendors also guides our relationships in the workplace. When I founded Oakwood, I had six core values in mind: passion, humility, hunger, adaptability, excellent customer service, and putting people first. Over the years, some of our people have changed,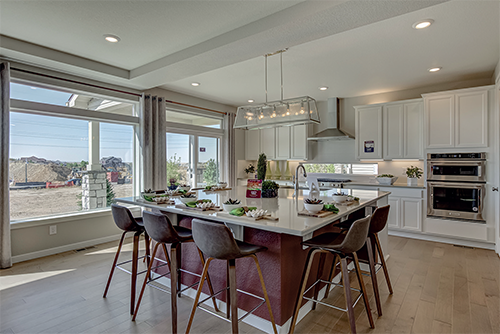 but our values haven't. We're all passionate about what we do, and we all have an enormous amount of respect for each other's abilities. Our culture of trust has allowed us to thrive through recessions, pandemics, technological revolutions – conditions that have hit other companies hard. Our continued growth today is thanks to our culture and the people who uphold it."
He continues with these thoughts by sharing more about the working relationships that serve as the thread holding the Oakwood network together. "At Oakwood, as we've grown and our personnel and operations have expanded, we've always remained committed to our founding values. Since our inception, I've known that our success would depend on the quality of our relationships. In our transactions with customers, land sellers, municipalities, associates and vendors, we pride ourselves on honesty and transparency, and that's always paid off. As long as we've put people first, we've been successful, and that core value will remain at the forefront of everything Oakwood does in the future."
With its skilled team, the business has been able to curate a catalogue of projects that demonstrates its best practices. "Over the last year, we've launched a few new collections at Green Valley Ranch, Denver, and in the new Reunion community in Adams County. With all our new home collections, we have a few goals in mind. First, just because these homes are affordable, it doesn't mean we're compromising on quality. Every Oakwood product has a luxury floorplan, substantial energy and water conservation features, brand new appliances and HVAC systems, and beautiful furnishings. All our new home collections offer attainable luxury to first-time homebuyers. We're also trying to emphasize community with our collections in Green Valley Ranch and Reunion. These homes are built around active lifestyle communities, many of which offer resort-style amenities, community centers, event spaces and more. When you purchase from Oakwood, you're not just buying a home; you're buying into a luxury, family-oriented community and lifestyle," he expresses.
Looking ahead, the business is set to continue on its trajectory to improve and expand its trade. "I mentioned the upcoming launch of our On2 Homes division, which is very exciting. At Oakwood, we're really focused on transforming the housing market in Metro Denver. When we started here in the early '90s, the city wasn't what it is today. Denver is among the fastest growing metropolitan areas in the United States, and that's brought on huge price increases. We are in an amazing city, and we want to be sure that everyone who wants to move here has an affordable place to live. This is why I feel that On2 Homes will go a long way toward making that possible, and as part of this effort, we have a few other Metro Denver projects in the works too.
"This year, our foundation, BuildStrong Education, launched three schools in Colorado: Highlands Elementary School, Riverview PK-8, and the STEAD School. All of our growth at Oakwood has allowed us to funnel enormous time and resources back into Colorado's communities, and education is our number one priority. Every child deserves access to an exceptional education, and for every 600 single-family homes constructed, Oakwood will work to support the construction of a 400-student school," he says.
In 2022, the company is determined to operate by its core values on which all its success over the last 30 years has been predicated. Pat is hoping to set new records for product and revenue growth, and will continue to build out planned communities and deliver new housing lines across Colorado, Arizona and Utah. "We'll work to reduce labor shortages, and recruit new people to high quality employment opportunities, while making homeownership a reality for thousands of new homebuyers and families," he concludes.
Oakwood Homes
www.OakwoodHomesCo.com
Services: Homebuilders