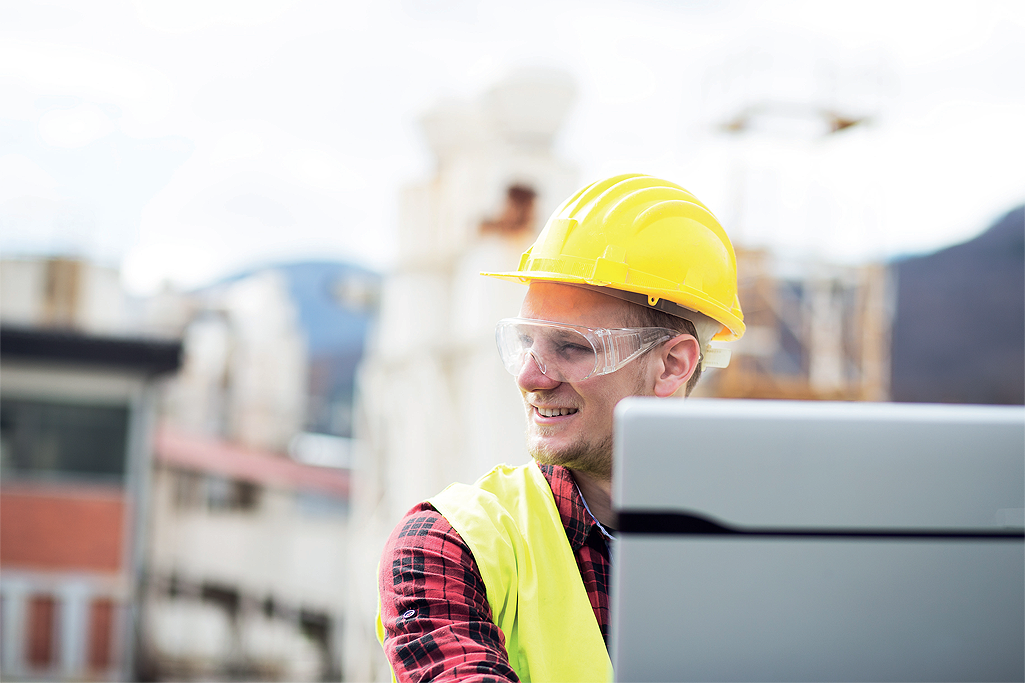 Despite the serious financial and health ramifications that can result from an eye injury in the workplace, eye safety is one of the most commonly overlooked aspects on the job. According to the American Optometric Association (AOA), nearly 2000 US workers sustain job-related injuries every day, primarily as a result of wearing no eye protection or wearing the wrong kind of eye protection. Items such as projectiles, foreign objects, chemicals, infectious diseases, exposure to steam, ultraviolet rays, and infrared radiation are all sources of common injuries in the workplace (AOA). In addition, 61 per cent of these eye injuries are sustained in construction, manufacturing, carpentry, and trade work (The Vision Council). While some eye injuries are minor, others can result in permanent vision loss or significant time away from work. However, the right eye protection could have prevented or lessened the severity of 90 per cent of the injuries commonly experienced in the workplace (AOA).
Along with physical harm to employees, these injuries often end up costing businesses in down time, liability costs, and indirect fees. The Bureau of Labor Statistics reports the total direct costs of eye injuries to businesses to be $467 million a year, and with indirect costs such as legal fees, judgements, and training new workers, the number jumps to more than $934 million a year.
That's a lot of unnecessary pain for employees and money lost for employers for something so easily avoidable. Here are a few measures you can take to prevent eye injuries at your business or job site.
Implement a company policy on safety eyewear
While it may seem sufficient to advise employees to wear eye protection, unfortunately, it often takes a serious injury for employers to instate an official policy. Having a policy requiring employees to wear safety glasses is the best way to ensure consistent use and avoid costs down the road. Protective eyewear is just as important as a hard hat and reflective gear when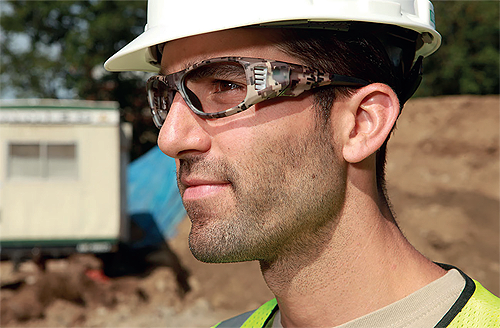 working in hazardous environments.
Educate your employees
From a formal company training on eye safety to a simple posted reminder at entrances to a facility or work room, employee education not only helps ensure follow-through, but also proper usage. It's also important to dispel the myth that everyday prescription eyeglasses or sunglasses are sufficient in protecting eyes from injury. Employees may assume risks to be limited to projectiles or that glasses provide a sufficient enough barrier to other hazards, so you'll want to highlight the need for more durable lenses, side shields, and other features that protect their eyes.
You'll also want to clearly establish the contexts in which employees should use safety eyewear, particularly if there are hazards in areas they may not expect. Instruct employees on how to properly wear or defog eye protection to help prevent employees from removing it on the job. Ultimately, safety eyewear that meets ANSI Z87.1 standards will provide the best options to your employees.
It is also recommended that employees discuss their working environment with their eye doctor, as this is another valuable step you can take toward greater eye safety in the workplace. Doing so will help them identify individual ways to protect their eyes and prioritize their overall eye health. Since overall eye health can contribute to workplace injuries (e.g., grogginess, outdated prescriptions, or eye infections), encouraging employees to talk with their eye doctor is another way to avoid injuries to them and costs to you.
Choose the right eyewear
Safety glasses are no longer limited to the stock wrap-around workshop glasses from the past. Thanks to advances in eyewear design across the board, access to more-durable lenses, stronger, more comfortable and better-fitting frames, and non-conductive eyewear is more attainable than ever. Patients can now choose from polycarbonate lenses over plastic or glass, and frames can be fitted to the individual rather than a one-size-fits-all model. Further, there are now offerings that include cushioning and other safety features to help prevent injuries to the face or areas beyond the eye itself. Taking all of these factors into consideration will help you land on the option that will best protect your employees based on their job duties and environment
Talk to your safety eyewear supplier
With the emergence of new options for protective eyewear and endless ways to customize it, connecting with your safety eyewear supplier is a valuable means in finding the best product for protecting your employees from eye injuries. Every workplace – even if it falls under the larger umbrella of construction, welding, or other trades – will have unique demands when it comes to eye safety. Connecting with eyecare professionals allows you to talk through whether you need polycarbonate or plastic lenses, non-conductive options at your disposal, UV protection, and if all of your employees require the same eyewear. Your eyewear supplier is best positioned to help navigate these options and design customized programs and pricing for you and your workforce.
In short, make eye health a priority
When it comes to workplace safety, it can be too easy to overlook hazards to employees' eye health. In the end, keeping eye safety top-of-mind and emphasizing its importance to your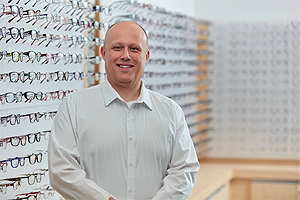 employees is key in contributing to the overall safety and success of your business.
Kirk Lauterback, is Shopko Optical's chief operations officer. Shopko Optical is the trade name of Shoptikal LLC, an affiliate of Monarch Alternative Capital LP. For more than 40 years, Shopko Optical has provided excellent patient-centric care and high-quality eyewear through its dedicated team of nearly 700 optometrists (independent doctors of optometry in IA, ID, MT, SD and WA) and opticians.
www.shopko.com