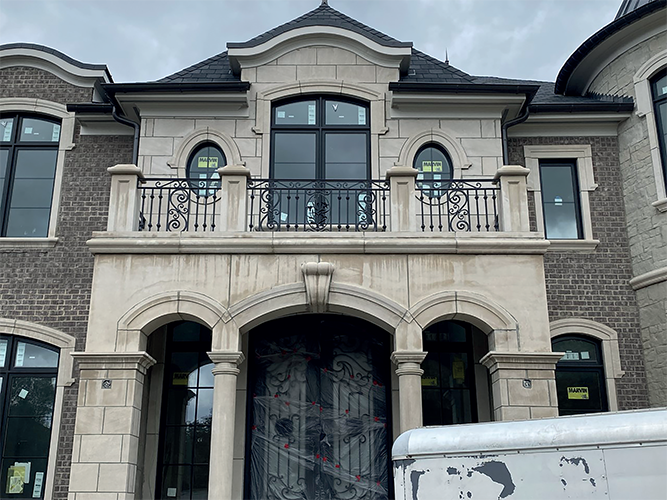 Made unique
Since taking on his first custom build project in 2009, Moses Fram has built MKD Development into one of Michigan's leading high-end homebuilders
Borne from one man's passion project to become one of South East Michigan's leading custom homebuilders, MKD Development (MKD) has certainly had an exciting few years. As the company has grown and evolved, it has built an impressive portfolio of bespoke, high-end homes, and developed a reputation for creating the most seamless and contemporary finishes. As it enters into its fifth year, MKD wraps up on two major projects, and makes plans to establish a wider online presence.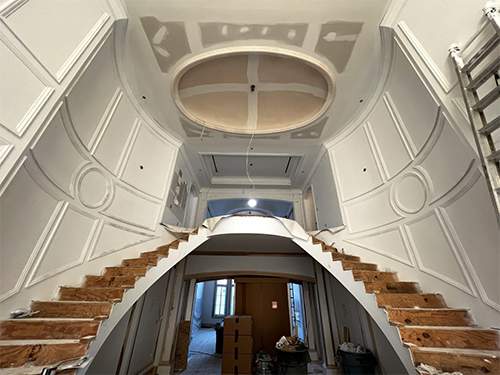 "MKD started as a personal project, to be honest," confides MKD's President and founder, Moses Fram. "I have always found myself fascinated by fine homes, and I've loved being around construction projects ever since I was 11 or 12 years old. I was fortunate enough to grow up in the Oakland Township area of Southeast Michigan, which is full of nice homes; I've been around them my whole life.
"Home building was something that really interested me, and so in 2009 I decided to build a home myself. I ended up completing a 16,000-square-foot custom-resident home in the Oakland Township area before I was even a licensed builder. I was the project manager on that one, and I worked hand-in-hand with the licensed builder. The experience made me realize that home building was something I wanted to do, so I began doing that on the side, alongside my commercial property management business. Now my home building business is no longer the 'side passion project' so much, as it takes more than half of my time. That's when MKD was officially formed; I named the company after myself and my two sons, Karim and Dominic, and since then it's really taken off," he elaborates.
From these beginnings, MKD grew into its perfect niche, and began creating an impressive portfolio of bespoke properties. "Our area of expertise is high-end, custom-built quality homes. Despite current market trends, I'm not particularly interested in spec building. It doesn't spark my interest, so I am not really drawn to that. I like to focus on one or two homes a year; usually higher end structures with a custom finish.
"MKD has a team of contractors and subcontractors that it regularly works with; we've built strong relationships over the years, and now we have come to rely on each other. My mechanical guys, my electricians, my trim carpenters, my suppliers, we all have an understanding, and we have a really good synergy when we work together, so it just works out. There's definitely been a learning curve, but things have only gone from strength-to-strength," Moses explains.
Personality and individuality
Moses' first project in Oakland Township, Michigan, broke ground in 2009, before MKD had officially been formed; for Moses, it remains the standard against which all his other builds are held. "That first project I did back in 2009 really showcases what MKD is about," he affirms. "We took over a home that had already been framed, the windows and roof were on, but nothing had been done on the inside. No rough mechanicals, no rough electrical, nothing, and we just worked with that.
"We changed some things around, there were rooms that were framed in certain ways but we just took over, we did all the rough-ins, and then we did all the finish, and all the landscaping. It was kind of an abandoned project in the back of this magnificent, gated community and we really brought it to life. It was one of the most stunning projects I have ever been involved in, a 16,000-square-foot home on a little over two acres of land, with a 1500-square-foot pool house. The level of finish and detail on that home was so special, it's something that to this day I still beam with pride over," he continues.
As with the original Orchard Ridge property, maintaining a strong sense of personality and individuality is an important part of each MKD project. "Our clients are similar in terms of the level of quality they are expecting, but as we build custom homes, there is always going to be a bit of diversity, and plenty of unique elements. In terms of actual end product, every project has been wildly different. Everything varies in terms of what people want, and their particular style, so we just have to find a way to make it work," Moses details.
It is clear that every MKD home is made brimming with personality, something that could not be achieved without Moses' core vision, as he asserts: "One of the main things about our company culture is that we absolutely do not take short cuts. That is my biggest focus; you don't want to spend money on a custom home, just to have the finish ruined by, for example, a trim carpenter who hasn't taken the necessary care. For me, the finish is number one, and I have always felt that way. Of course, it helps to have a wife that has great vision too, and my wife Jessica helps with a lot of the finish selections along the way."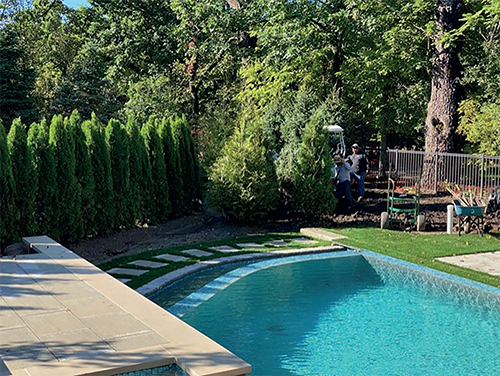 MKD continues to produce unique and lively living spaces for its customers, including two current projects, which will be wrapping up later in 2022. "The Bloomfield Hills home is very close to being completed, we are probably about 60-75 days away from total completion at this point [at time of writing].
"Our other ongoing project is in Orchard Lake, and it's running a little bit behind because of the pandemic. We were putting up roof trusses when the pandemic hit Michigan and the governor ordered an immediate lockdown. Construction was halted for eight or nine weeks, and of course that shut down led to probably 16-to-20 weeks of delays, ultimately on the back end because everyone was home. When they were allowed to resume work everyone was behind on every single project. We may have started a year behind, but we are now catching up, and expect to be back on schedule soon," Moses discusses.
Online potential
As everyone will be aware, the turbulence brought on by the outbreak of Covid-19 has had its effects on the construction industry, and as a new company, MKD had to navigate unexpected challenges; as Moses acknowledges: "The pandemic has changed everything, from scheduling to onsite protocols and health screenings. In the summer of 2020, before the vaccine was made available, we had to be really careful with health screenings and occupational safety.
"There were also difficulties with materials, especially things like tiles, which we get from Italy. It has created numerous obstacles for me as a business owner, and things certainly are different now. Overall, it's been a challenge, but we are learning as we go, and the company remains strong."
As the early days of Covid-19 become a more distant memory, MKD looks forward to experiencing some new beginnings over the coming months. "Over the next three-to-six months we will be pushing to get the current projects closer to completion. Following on from that, we actually have another project that is supposed to break ground in the summer.
"It's going to be a challenging one; it's a unique, large home on a corner lot. As far as construction goes, it's going to require a deep foundation system, because the lot has a high water table. We are really looking forward to getting our hands on that one. Every one of these custom homes has its own set of challenges, but that is the one I am focused on right now, along with wrapping up the two ongoing projects," says Moses.
As it continues its exciting journey, MKD Development will no doubt continue to create custom homes full of heart. Hoping to extend the company's reach even further, Moses concludes with plans to bring MKD into the digital sphere: "The business blew up faster than I thought it would, and so I would like to go back and spend more time focused on growing its online presence.
"I have to get a website going, and I'm looking to have more of a presence on social media, because that's really how you get your name out there nowadays. I'm blown away by the potential of the online market, and in the long term I will be looking to strengthen that part of the business.
MKD Development
Services: Custom home builders