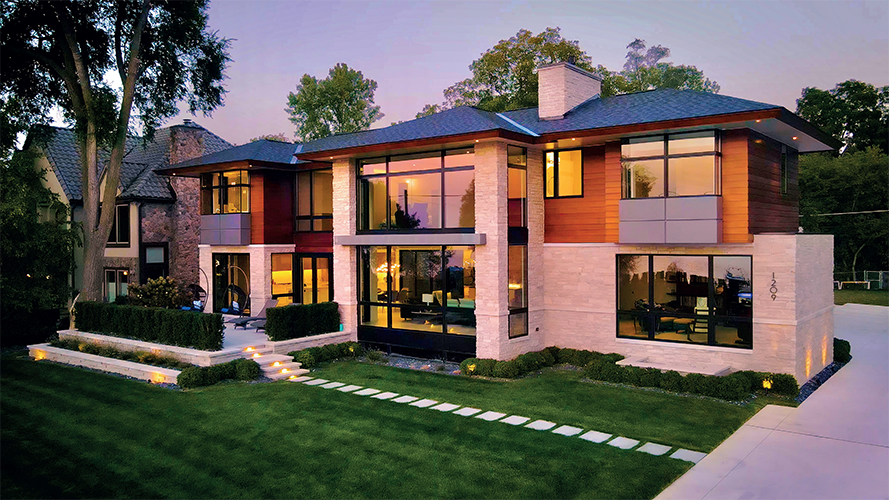 Custom design
With no limits on creativity, Mike Miller Building is proud to be a residential builder that collaborates with architects, designers, and their customers to bring together their customers dream home
Mike Miller was the sole employee of his business back in November of 2002 when he brought together his building firm of the same name. "I grew the company from a one man show to where it is today, where we currently employ seven amazing individuals, and, depending on the year, we build 15-to-20 homes per annum," he shares with us.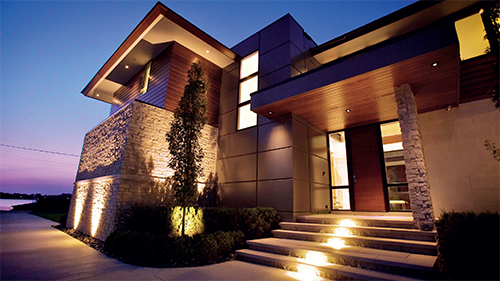 "I was in the building business for ten years prior to starting Mike Miller Building Company. I had a very good skill set working with other good companies, and a great background to get started. It was definitely challenging in my first few years of building, knowing that I was not going to have profitable years, nonetheless I knew I needed to push through in order to get to where I wanted to be.
"From then on, the company continued to hit the ground running. Starting off with one home the first year, we then slowly increased to three homes a year, and for a while we were delivering about five homes a year. 2014, or thereabouts, was the tipping point for us, and we started to significantly increase the quantity of homes that we were building, and its steadily grown to where we are now, right where I've always wanted us to be. It was about this same time that I partnered with Andy Gerecke. This partnership was instrumental in our company growing to where we are today. Andy and I started in the building business around the same time, and even worked for the same company early in our careers," Mike declares.
Custom approach
Taking into account the company's journey, we want to know what Mike has engraved into his business to create a name that stands out from its competition. To this, he responds with a simple answer: custom approach. "Anything and everything that our customers would like to do in their home, they can and we'll make it happen for them. We don't limit our customers to what types of modifications they are allowed, and we do not limit when they can and can't do them," he says.
Another unique trait that has made Mike Miller a highly successful residential builder is the size of the company. "We think it is extremely important not to grow larger than we already are. The key elements to our success are to ensure that Andy and I are involved personally in every single home, and that we are the point of contact for our customers. When our customers are looking for a custom builder to make a very large financial investment, particularly one that is going to support the future of their family, they want to be able to communicate with the decision makers, and be able to solve the issues that may arise. The way in which we are set up enables us to do that and continue to build homes.
"On the other hand, we have to be so cautious of how we balance our work and the size of our company. If we had to continue with this approach and communicating with all our customers while building 30 or 40 homes a year, we wouldn't have enough time to build their homes. This is why we have found that sweet spot that allows us to be on hand and get the job done, this is very crucial to how we have become a 'brand' in the custom home industry."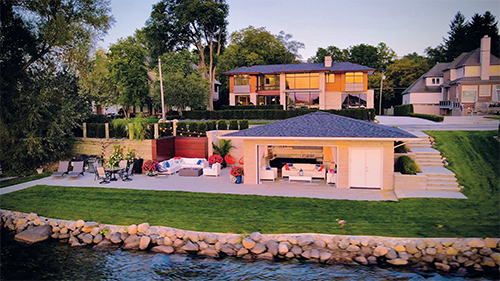 Family culture
One piece of information that is consistently shared with its customers is that, on projects of this size, mistakes are going to happen. However, for Mike and Andy, finding a solution for challenges and unexpected errors comes down to how the team would handle the situation if the house were their own. "When you have over 250,000 parts and pieces going together on a new home, and over 250 individuals involved in the building of a new home, mistakes are almost guaranteed. When they do occur, our simple philosophy is what would we do if this were our personal home? How would we want it handled? This eliminates the business aspect and it almost always makes the situation quickly curable by implementing the personal perspective, which makes for a pretty easy decision," explains Mike.
"The beauty in what we do is that we never build the same home twice. So, when we sit down with the architects, designers, and our customers, we start with a blank canvas, and end up with a home that our customers fall in love with, and cherish for a lifetime, there is always something very special about that process. Whether the home is 2000-square-feet, or 12,000-square-feet, it is always very cool to be an intricate part of the process that brings their home together."
An example that Mike is proud to share with us in which his company's best practices are demonstrated is known as the Walled Lake Estate project in Michigan. "This contract was a collaboration between AZD Architects, and the homeowners who were very much involved in the entire process. They knew exactly what they wanted, but they just didn't know how to put everything together.
"The land itself was a very rare find. The uniqueness of the land is that there is a road between the home and the lake itself. On the lake side of the property, we faced a lot of limitations as to what we could do, if there wasn't anything on the land prior to the build, we couldn't do anything. Fortunately, there was a very old weathered boat house. Following several meetings with the city, we were able to construct a lake house on the lake side of the road, with the main house as the backdrop. The challenges that we needed to overcome to achieve that were abundant, but we had great channels with the city, and we were able to make it happen."
From what Mike has shared with us, the culture upon which his company is built seems to play a vital role in the efficiency and effectiveness of getting the job done; to which he agrees. "However, it's simpler than it seems. Although it is difficult to find good people, through the years we have organically attracted talented and hardworking people, and I think that comes down to the fact that Andy and I run a very loose ship. What I mean by this is, we're not a business that checks the time clock, and we're not one to find out how long someone was out at lunch or on break. We are 100 percent family first; if someone has a personal issue they need to tend to, or a doctor's appointment, children's sports, those will always take priority. That's always number one for us and then, following that, as long as everyone gets their job done, we encourage flexibility.
"We really want them to enjoy what they're doing, and moreover, we really want them to feel like they are a part of something. Wherever they are on the hierarchy or not, we want them to feel that they are just as important as everyone else and that they are an integral part of the business, because that is important to us."
This approach, he continues to describe, is what kept the business going through the past two years and the impact of the pandemic. "When things started turning upside down, everyone was looking at everyone else with uncertainty. Andy and I took it upon ourselves to nurture the company. This included our employees, our suppliers and sub-contractors, supplying them with all the critical information they needed in those very uncertain times. This was instrumental to maintaining trust and security across all of our networks. It also proved highly beneficial as when the pandemic began to settle a bit, we noticed that many firms were struggling to get people back on site, or secure projects, but for us, they gravitated to us. I feel this happned because we always make people feel comfortable working with us," Mike expresses.
A further highly unique characteristic of the business which is certainly worth drawing attention to is that it was one of the first builders in the Detroit market to employ women to work in the field as superintendents on its projects. "This is anything but common in our industry, but is an initiative that we are incredibly supportive of," Mike declares. "We are also proud to be a supporter of the group Professional Women in Building, which is doing some fantastic work in its own right."
As far as the future of the company is concerned, Mike is content with the size of the company today, and is happy to see his business remain around its current size. However, he is determined to refine its skills by improving every operation utilized to bring together the perfect home. "What I'd really like to see is us continue to get better and better, which has been our push for the last 24 months. We want to continue to be experts at this craft, and whatever can be tweaked or adjusted, that's what we're going to do. Combining this approach, with the aspects that make us particularly exceptional, I see this business being around for a very, very long time," Mike concludes.
Mike Miller Building
www.mikemillerbuilding.com
Services: Home builders