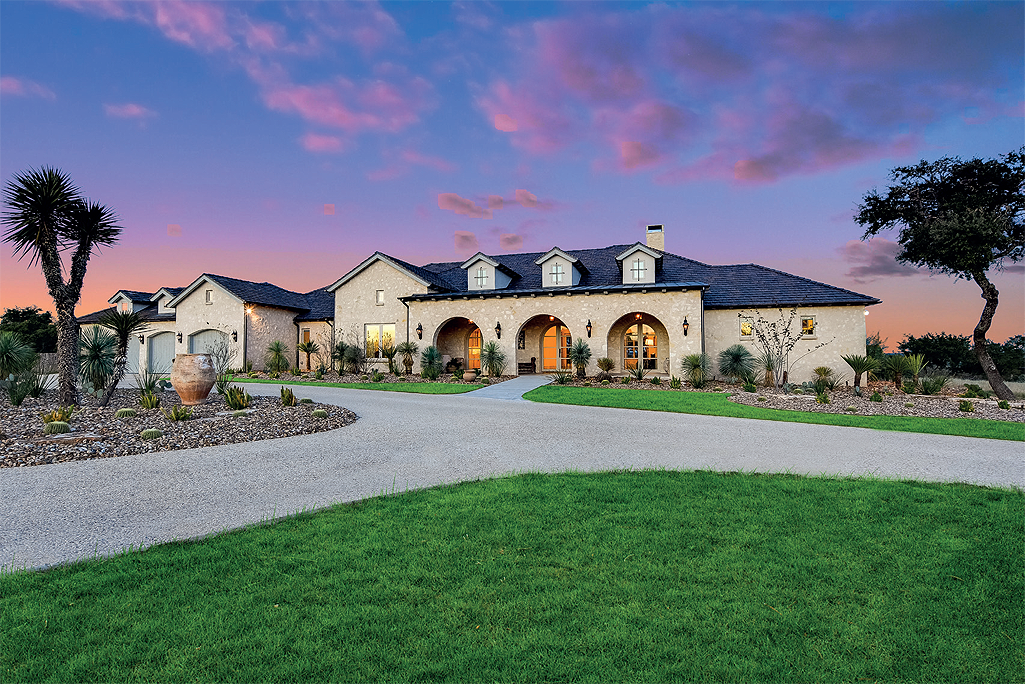 Best in the West
Deep in the heart of Texas, amongst the bluebonnets and prickly pears of the state's famous Hill Country, lies Boot Ranch. Located just five miles north of Fredericksburg, the private club community is a much-loved family retreat and vacation destination complete with soul stirring views, luxurious amenities and the enduring appeal of ranch-style living.
Alongside a 55,000 square-foot Clubhouse Village and various recreation options – including one of Texas' top ten golf courses – Boot Ranch is home to some of the most desirable properties of their kind. The company behind these sites is Mabery Contracting, a custom home builder at Boot Ranch for 13 years. Speaking to Modern Home Builders, company President Matthew Mabery looks back on two decades of success.
"We are a small firm of around 20 employees and our focus has always been on building single-family custom homes here at Boot Ranch, ranging between $1 million and $4 million," Matthew begins. "We build six to ten homes a year and all carpentry work is self-performed. It's a company with a family atmosphere and our culture is reflective of the community in which we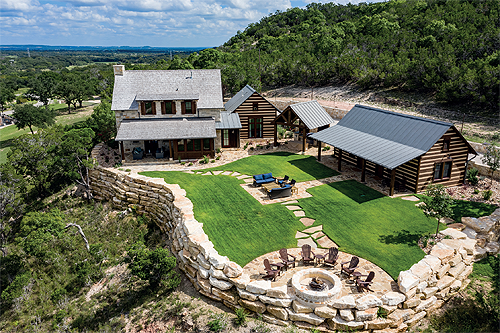 operate. Over the past four years we have really emphasized the need to work together as a team, so we host regular gatherings and social events. We all have a part to play in turning out a high-quality finished product on time and on budget. Mabery is not about just punching the clock, but about really taking ownership of the work we do."
Client relationships
Perhaps the most important factor behind Mabery's success has been the company's focus on relationships. As a business working on custom projects, Matthew is aware that the relationship between Mabery and its clients must be seamless in order for both parties to achieve their desired goals. Consequently, client interviews are a vital part of the pre-construction process.
"Interviews with prospective clients are a standard practice. It's important for a client to find out if we are a good fit for them, but we also want to make sure that a client is a good fit for us personally too," Matthew explains. "A client needs to have full confidence in me and my abilities and I need to have full confidence in them, their loyalty, and their understanding of what we are offering. At Mabery, we have built our reputation on doing more and creating exactly what a homeowner wants from their new property. We make it as personal as they want it to be."
For Matthew, client relationships have always gone beyond the building process. The Mabery President not only vacations with a number of his former customers, but views many of them as lifelong friends.
"My family and I are actually moving into the Boot Ranch development where we build," he says. "It might be a short-term thing, but for a while at least I will see the people I work for every day, so my reputation and how I take care of clients is key.
"Mabery is definitely built on that partnership approach," Matthew adds. "I don't just mean the homeowner and me, but our subcontractors and employees too. They need to buy into that partnership and believe in the quality of their work and the finished product we are delivering. It's important for me that our people take pride in what they do and care about the happiness of the client."
Increasing demand
Despite operating in such a rural environment, even Mabery couldn't escape the impact of Covid-19 in 2020. However, after staying resilient through quarantine and personnel issues, the company is now experiencing some positive knock-on effects of the pandemic.
"People in metropolitan areas were hit hardest by the virus, and so many of them are now flocking to more rural settings like Boot Ranch to get away from it all," Matthew reveals. "As more and more businesses allow their employees to work remotely, it is becoming possible to live and work in Fredericksburg, even if your office is somewhere like New York. As a result, we have 16 potential new builds on our books, most of which have purchased lots already. It's a strange thing to say, but the pandemic has actually had a positive impact for us in many ways."
Embracing technology
Mabery's commitment to delivering exactly what a customer requests means that the company discovers many of the latest industry trends before they hit the mass market. According to Matthew, clients are growing increasingly creative with their plans and, on average, custom properties at Boot Ranch are growing larger and more detailed year on year.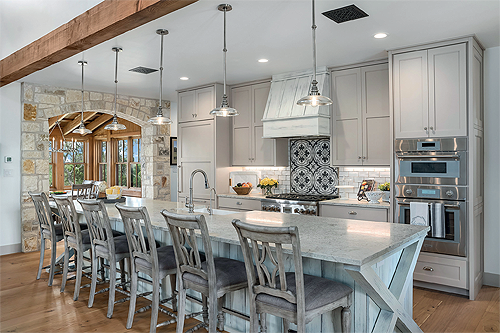 "Most people have a fairly strict budget, but the most significant trend at present is a move to more outdoor living spaces," Matthew reports. "A lot of our clients are relocating from colder areas where the weather is not as nice, so the impetus in design has been on smaller interior square footages and more focus spent outside."
At the end of 2020, as Mabery's attentions turned to a new year, the company added a number of new staff members at its head office, with a particular focus on ensuring that the firm is harnessing the latest technology. This technological emphasis has led to the integration of a new software platform that enables Mabery, its clients and its subcontractors to stay connected and abreast of the latest project developments.
"The new app means that everyone involved in a project can access and input data remotely from anywhere," Matthew states. "It is really useful for homeowners because we don't usually build for people that live here; Boot Ranch is a destination location – people want to move here from elsewhere and 80 per cent of the properties we construct are second homes. Our clients come from all over the US and we even have customers from overseas, so by integrating this software we are able to keep them informed and attached to their project always and anywhere."
At Mabery, quality has always reigned over quantity and Matthew confirms that this will not change in the future. Four years ago, the business had 12 homes under construction simultaneously, but the firm now plans to focus on a maximum of eight properties a year in order to ensure it delivers the quality for which it has become renowned.
"I don't see us growing any bigger than we are now because we really want to focus on the details of each project and how we take care of every single one of our clients," Matthew declares. "Our plans are much more about maintaining what we have, continuing to build relationships and becoming more efficient – not expanding into a more impersonal outfit."
With demand higher than ever, and a new software platform to help make the firm more professional, 2021 is set to be another big year for Mabery as the company embarks on its third decade in business. More than just skillfully arranged building materials, the luxury Mabery homes that adorn the plains and valleys of Boot Ranch are constructed through powerful connections between the company and its clients.
"We pride ourselves on our quality and our practices, not necessarily our profits," Matthew remarks. "I always believe that if you do the right thing, the margins will work themselves out. We are not about maximizing profits, but maximizing our reputation and the happiness of our homeowners."
Mabery Contracting
www.bootranch.com/builder-matthew-mabery
Services: Custom home builder