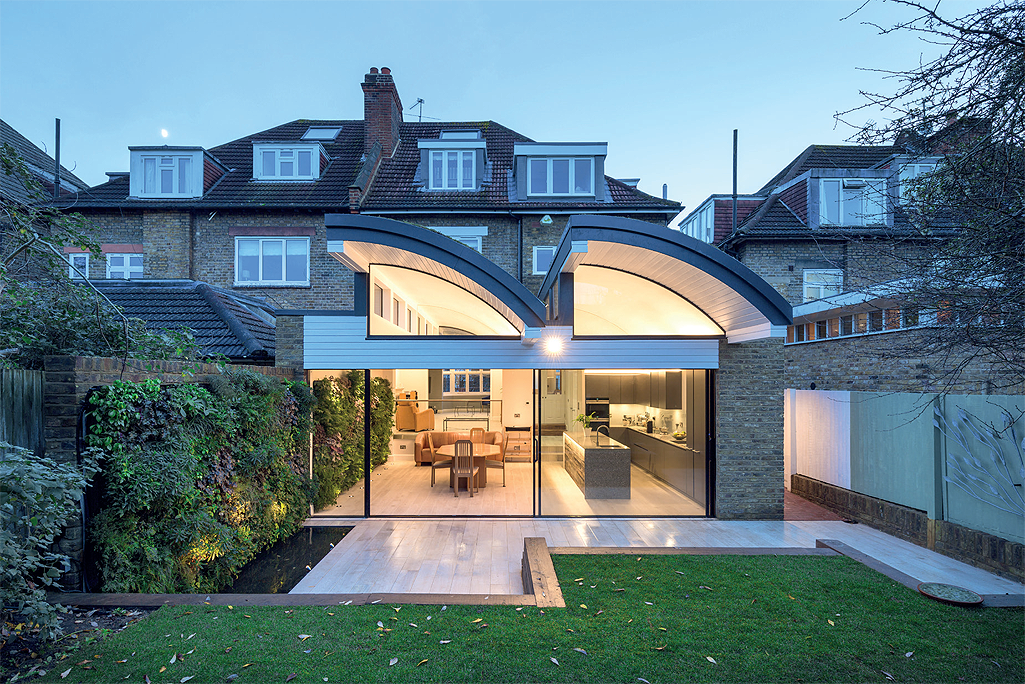 At Nulty, we are often asked to make annual predictions of trends for the industry and in 'normal times' this can actually be a bit of a struggle. Light forms an invisible character that we as lighting designers are fascinated by. It can change the whole mood of a building, excite an entire room and inspire creative play. But it can also be a challenge to work with this intangible substance and so figuring out future forecasting can be difficult. What's interesting though, is now that we are in the full throttle of a global pandemic, we can predict a whole host of likely alterations that the lighting industry will seek to adopt. The first of these predictions is that most of us now understand the importance of light, whether natural or artificial, and how it can
impact our health and wellbeing, so the way in which we light our homes will likely become a crucial part of future design.
Over the last year, we have all experienced our homes in a new way. So much time at home has meant that we now understand every inch of the space, every intimate detail, every sound, every creak. For prospective new homeowners or tenants this will mean a change in demand in what they seek when buying or renting a new property. For those remaining in their homes, a new level of understanding about light is now in motion. We used to only really experience poor lighting when we left our homes. We would complain to office managers that our desks were poorly lit, or usher over waiters in restaurants and ask them to re-light the candle on the table to set the mood. We rarely put much energy into our own homes, but now that we find ourselves working, eating, living and sleeping at home, the time to think about light and make it a priority has never been more important.
Open plan living has long been a requirement for many homeowners. As lighting designers, we have spent a lot of our time during the pandemic helping people use light to define areas within these open plan spaces and to change the ambience throughout the day. Different types of lighting solutions can alleviate the issue of spending the majority of our time in the same space. As we move into a new year still in the throes of the pandemic, we expect to see a return to more traditional space planning. There will likely be a reluctance to serve open plan areas, with many of us favoring separate rooms with more defined uses. This will allow the lighting design to be specific to a space and will reduce the need for general flexible lighting designs. Track systems will be out and integrated details in, with fewer light fittings required and controls simplified. In other words – the lighting in each room can be optimized for its use providing the best possible solution.
With many businesses considering making a permanent change to homeworking, either part or full time, home offices are set to become a standard feature in new homes. Previously, our 'spare rooms' served multiple purposes, whether it be a part-time gaming room, a space to hang up the laundry or just a place to have a break from your partner! Now we are finding these rooms rapidly becoming fully functioning home office spaces. It's so important that the lighting is designed properly to support the technical requirements of video conferencing but to also accompany our eyesight, health and wellbeing.
It's not just inside that we are seeing the way in which our homes are changing. In areas with changeable weather, we have tended to use our gardens only sporadically – when the sun is out and the BBQ is calling. During the midst of the pandemic, for those lucky enough to have a garden or an outdoor space, they became a precious sanctuary and a place to escape the four walls we were confined to. Outdoor areas have now adapted to act like additional rooms – they are spaces where we can cook, dine, work-out, learn and interact with nature. As we rediscover these underused spaces, we expect to see an increased focus on exterior lighting. This will help to increase the hours in which gardens can be occupied and can enhance the many ways in which we now use our gardens.
Another area of lighting design that will gain even further attention this year will be sustainable lighting practices. Sustainability, health and wellbeing have been huge drivers in the industry for many years, particularly with an emphasis on energy efficiency. Now, however, we are starting to see more of a focus on the life cycles of products and focus is being given to the carbon footprint used by manufacturers and designers. We can approach sustainable lighting design holistically and fittings and fixtures, for example, will now be selected based on their environmental impact. We might also find more focus on vintage, reclaimed and hand-crafted light fixtures from suppliers with strong sustainable and ethical policies.
Our home environments have never been more important than they are today, and the way in which we light them has now come to the fore of design. To support this interest, we at Nulty decided to put together a free masterclass on YouTube outlining how to design lighting for homes, room by room. We hope by sharing our knowledge with the industry during these strange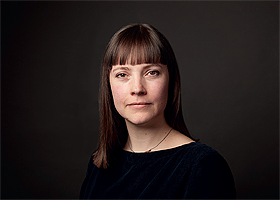 and challenging times, more interior designers and homebuilders will become increasingly engaged in incorporating the best light possible into our homes.
Ellie Coombs is Managing Director at Nulty. Nulty is a leading-edge lighting design consultancy working with some of the world's foremost architects and interior designers. Collaboration and teamwork is at the heart of its practice; improving life through light, no matter what the scale, is its goal. A Nulty project is defined by its originality and attention to detail.
www.nultylighting.co.uk
https://www.youtube.com/playlist?list=PLhXAtLwd8u9MYjmluZm7zWxOEMheqpreA