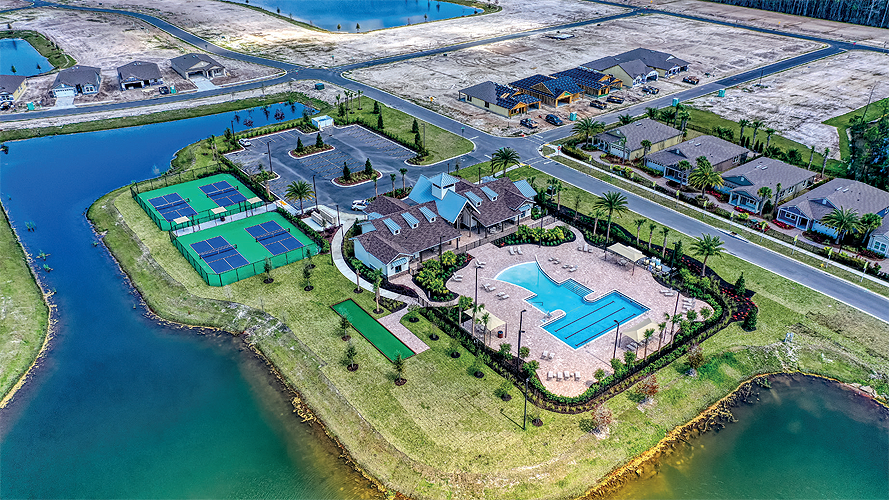 Satisfaction guaranteed
For more than 40 years, K&G Construction has proven that attention to detail is key when it comes to earning a reputation for excellence and quality craftsmanship
It was in 1978 that the duo of T.J. Galley and George Kessler joined forces to form K&G Construction (K&G). Their mutual goal was to establish a reputation for quality and to become Northeast Florida's most respected framing contractors, something that they went a long way to achieving during the 1980s. Primarily a framing contractor in its early years, it was after T.J. bought George out to become sole owner of the business that it shifted its focus towards building homes. This was a move that further bolstered the company's notoriety and prestige within the construction industry.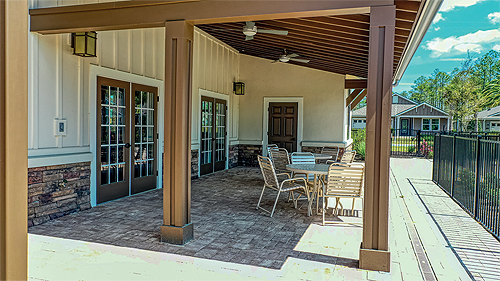 In 2010, T.J.'s son, Aaron Galley assumed the role of K&G's President, kick-starting a new chapter in its story, one which saw it pivot to develop and strengthen its commercial construction division, all while solidifying its position as one of Jacksonville's best roofing companies. "One of the main contributing factors behind our success – and a major differentiator for K&G – is our ability to self-perform works," Aaron begins. "Since our inception, we have been a company that believes in doing a job right the first time, every time. By consistently putting safety and attention to detail above cutting corners, we have earned our reputation to excellence, and by endeavouring for every task we complete to meet our quality standards, we ensure every one of our customers is left completely satisfied."
K&G Vice President, Eddie Marsh, goes on to give his own perspective on what makes the company special. "There is a very real team-based culture and environment that exists throughout K&G, and we like to think of our client as being part of that team. As such we strive to make sure that everything we do is mutually beneficially for all parties. That means delivering the product that our customer expects, whilst remaining fully conscious of budgets and timescales."
Project Manager, Nathan Morgan, adds: "Our offering here at K&G is very much designed around delivering value to our customers. That is something that we are all very big on, and we are always willing and able to think outside the box in order to help our customers to achieve what they want, without breaking the bank!"
Florida projects
At any one time, the company can have anywhere between five and 12 projects in various stages of completion, and by perusing K&G's website, one will find numerous shots of the projects that it has previously been involved in delivering. Prime examples of its recent efforts include its work on the Parkland Preserve and Grand Reserve developments. The former, is a new gated community in St. Augustine, Florida, offering resort-style amenities and single-family homes, while the latter is a gated community in Davenport, Florida, providing vacation homes for rentals and detached single-family homes.
"Parkland Preserve was the first project that we undertook in partnership with a brand-new architect, and we could not be happier with how it turned out," Aaron declares. "We were successful in helping the customer to achieve the results they wanted, and in delivering upon the architect's vision for the project all while remaining within budget. Similarly, Grand Reserve represented a fantastic project all-round, with the result being a beautiful building with both interior and exterior features that make it really pop."
As our conversation turns to the company's activities in the last 12-to-15 months, Aaron states that by operating within an industry that the state of Florida considered essential throughout Covid-19, K&G was able to avoid the impact of any lockdowns. What it did encounter however – and this was certainly not something that was unique to K&G – was considerable supply chain disruptions caused by the unprecedented nature of the global pandemic. "What has been going on across the world has made it significantly harder for everyone within our industry to source certain materials in a timely manner," he says. "The subsequent risk that this creates of course is potential delays to important projects. Thankfully for K&G, our foresight, expert planning and relationships with various suppliers has meant that we have remained able to complete works for our customers, and do so in a safe, responsible way."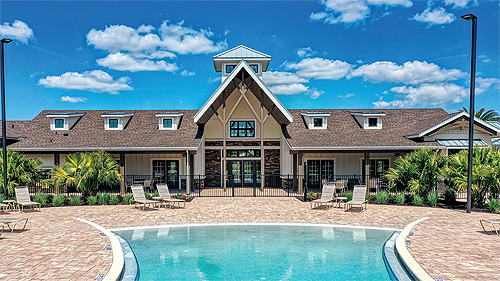 Fantastic customers
Aaron continues by explaining how the market as it stands in the Summer of 2021 is particularly strong, and that this is a trend that he – understandably – hopes to see go on for the foreseeable future. "We are fortunate in that we have developed strong relationships with a number of exceptional developers whose own workloads have showed no signs of slowing down, and this has given K&G an order book that I believe will fill a good year-and-a-half, and that is before we add in any new work which continues to come in at pace!
"We have only recently commenced work on four very impressive projects, while our outlook for the next 12-to-18 months give us every reason to believe that 2022 will turn out to be an even better year business-wise than we anticipate 2021 being. Needless to say, we couldn't be happier to be working with all of the fantastic customers that we have on these different projects, and we are excited to be moving forward with them in the months to come."
K&G may have grown considerably as an organization in the years since 1978, yet it has always done its utmost to retain the same family values and ethics that have existed since it was first formed. This has, in turn, helped to formulate the culture that its employees of today embrace wholeheartedly. "I can honestly say that this is a brilliant company to work for," Nathan enthuses. "We are constantly looking to maintain that family atmosphere that our founders helped to establish, and we collectively understand the value of working hard, after all – and as Aaron would attest – if you work to the best of your ability, you will never have to worry about finding yourself being micro-managed."
Moving forward, Aaron, Eddie, Nathan, and the rest of the K&G family have aspirations to make the company even more successful than it already is, albeit without necessary seeing it become too much larger in size than it finds itself today. "While we will always be incredibly grateful for the chance to work with our customers, and for their contributions to making K&G the company that it is, I don't believe there is anyone among us who is driven by an insatiable desire to be something like a $500 million business, or something like that," Aaron reveals. "I feel that to do so would effectively alter the entire culture of K&G, and that is not something that any of us want to see happen. Instead, we want to maintain the steady level of growth that we have come to view as the norm, so between $1 million and $2 million per year, which is growth that we know that we can manage easily, and that we would be more than happy to see remain as we progress into 2022 and beyond."
K&G Construction
www.kandgcontractors.com
Services: Commercial and residential contractor