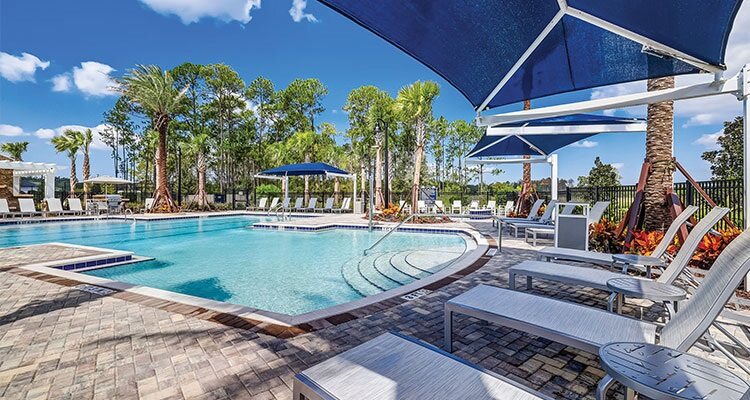 K&G Construction shares the story of its continued success  
In 1978, T.J. Galley joined forces with George Kessler to form K&G Construction and set out to establish a reputation for quality as Northeast Florida's most respected framing contractor throughout the 1980s. After buying George out, K&G shifted its focus to building homes, thereby further bolstering the company's notoriety and prestige in the construction world.
Amidst the economic downturn and the passing of his father, T.J.'s son Aaron Galley, President, took over the business in 2010, opening a new chapter in the K&G story of excellence. Forming relationships built on trust by insisting upon quality above all else, Aaron has successfully maintained many long-term customers and gained new ones by word of mouth.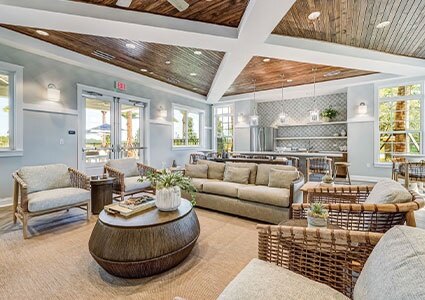 Through his leadership, K&G pivoted to develop and strengthen its commercial construction division, becoming Jacksonville's general building contractor of choice. The business now also specializes in residential roofing.
Attention to detail
Happily celebrating 45 years in the business, the team at K&G firmly believes that the secret to its success is its people. Having crafted a dedicated team of commercial construction specialists and support staff in Northeast Florida, K&G is consistently ranked as one of Jacksonville's best general building contractors. At K&G, the only thing valued and appreciated more than providing 100 percent customer satisfaction are the contributions of its team members. The company's reputation as quality building contractors lies completely in the hands of its talented, hard-working crew. "We take people's dreams, and we build them. Knowing they will last long after we are gone is what lets us sleep at night," enthuses Aaron. Eddie Marsh, VP of Construction elaborates: "We have such a strong reputation because we have provided quality craftsmanship for decades at a reasonable price. We provide our clients with topnotch guidance throughout the construction process."
The team at K&G believes in doing the job right, first time, every time. From prep to cleanup, the company's detail oriented commercial construction crews always put safety and attention to detail above cutting corners. Over the past 45 years, K&G has earned a reputation for excellence by ensuring that every job meets its strict quality standards and that every customer is completely satisfied.
From corporate buildings to residential developments, K&G works on a wide range of projects, including offices, industrial parks and warehouses as well as housing developments and residential communities. The company also operates in the retail sector, working on strip centers and retail plazas to build beautiful spaces that delight shoppers and keep the economy moving. K&G is equally proud to construct culinary experiences in the restaurant sector. The company's attention to detail helps restaurateurs realize their dreams and showcase their craft.
With esteemed projects such as the Granary Park Amenity Center and Everlake Amenity Center to its name, K&G boasts extensive experience working alongside reputable residential developers to create the stylish epicenters that provide a place for residents to enjoy leisure time and connect with likeminded homeowners.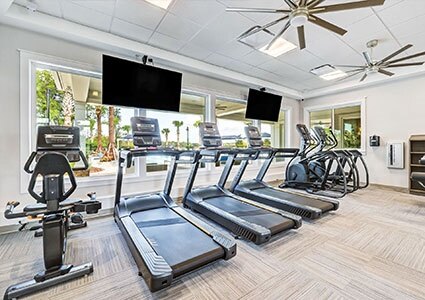 Roofing expertise
The team is immensely proud of its work on the Summer Bay Amenity Center and the plethora of amenities this gated community has to offer. From the residents' garden and outdoor kitchen and fireplace with seating to the dog park and impressive indoor center itself, this is just one example of K&G's prestigious project work.
The increasing demand for housing in Florida is generating more work in communities' construction and its subdivisions, which in turn, often involves projects such as amenity centers. Another recent undertaking is the Sawmill Amenity Center. This resort-style center is under construction and will include a pool, club house, dog park and splash pad, making it the perfect community hangout for homeowners of all ages.
Proudly serving the Northeast Florida area since 1978, K&G is among Jacksonville's most respected contractors. Now, the company also adds residential roofing specialisms to its repertoire. K&G is one of the only residential roofing companies in Jacksonville that is both a Certified Roofing Contractor (CCC) and Certified General Contractor (CGC). Other roofing companies often subcontract their labor, but K&G performs all its own work and trains its crews to adhere to the highest standards. A dependable roof protects from the elements and adds a touch of style that completes the look of any home. K&G is Jacksonville's most trusted specialist in shingle, tile, flat or metal roofing installation. No matter the style, homeowners can rest assured that K&G will execute the job with skill and attention to detail.
"I was proud to take over what my father began," Aaron shares, "and grow the business into what it has become, and I know that he would be proud of where K&G is today. Looking to the future, I want to continue our reputation of excellence and dependable quality and extend that legacy into bigger and better projects." Having successfully maintained many long-term customers as well as gaining many new because of its unparalleled craftmanship and service, Aaron is hopeful that moving forward, K&G will continue to enjoy sustainable and long-term growth in both the commercial contracting and residential roofing arenas, long into the future.