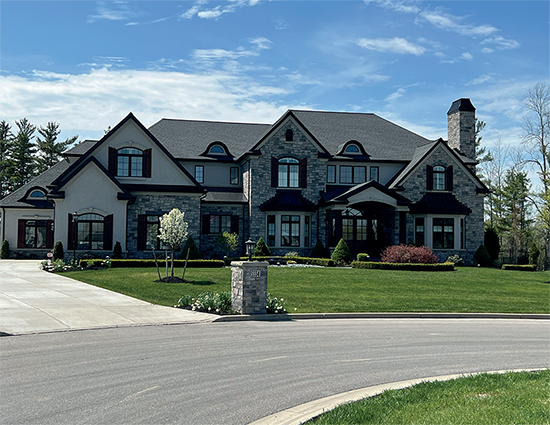 Streets ahead
Approaching its 50th anniversary, Jurek Builders remains proud of its continued status as a true family business
Operating out of Clarence, New York, Jurek Builders is on a mission to deliver high-end, bespoke home building without comprising on quality. In any given year, the company will complete more than ten homes, each one ranging from 6000 square feet to 10,500 square feet.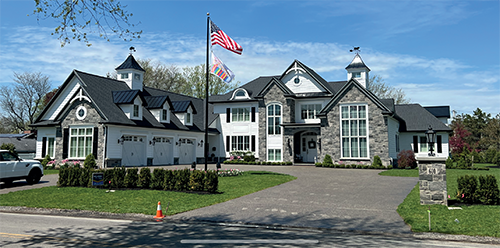 At the center of the company, as the name suggests, is a family. "We are a complete family business," says Henry Jurek III, Vice President, Sales and Operations at Jurek Builders. "My mom and dad founded the business in 1972, and it began almost by chance. At the time, my dad was an interior finish remodeler. Ever the hard worker, he got ahead of the builders he was working for by around five jobs. The builders simply couldn't afford to pay him. What happened? They traded for a piece of land, which would be the seedbed for Jurek Builders to grow and blossom. Working as a team, my mom and dad built a house on that land, and then bought another piece of property on the same street – and then another."
"Soon, they had a profitable, family-owned business," he continues. "Fast forward 50 years, and the business is still going, which is impressive. My parents didn't go to college, and they weren't building anything like what the company is building now. These were small houses, each around 2000 square feet in size."
That was then. Now, as Henry highlights, things are moving faster than ever: "Currently, we have at least 15 plans being drawn up by architects. The minimum price for these properties will be between $2 million and $5 million. In terms of site work, we have five houses under construction and one awaiting a building permit. Two of these are for professional athletes, a popular career choice within our client base, and the other host of plans are for the bulk of our target demographic: doctors, lawyers, and various business professionals."
The family-run company has become renowned for its high-end interior trim work, making it one of the leading luxury home building businesses in the Western New York region. Now 43 years old, Henry has spent the best part of his life working with Jurek Builders. Beginning at just ten years old, he was employed as a sweeper for the company's string of properties. He proudly worked his way up from the bottom.
"I still get out of the office and run bulldozers, loader machines, and mechanical excavators called backhoes," explains Henry. "Mostly, though, I meet with the customers, calculate the pricing, and get everything ready for sale, walking through our properties with homebuyers and answering any questions they might have. Unfortunately, we lost my mom last year to cancer. She was a huge part of our team, running the entire office. So, naturally, it was a tough transition. But we remain a family business. My dad runs the jobs; I run the office."
Personal touch
For its construction of high-end and bespoke homes in the Western New York region, Jurek Builders has been awarded Builder of the Year by the Buffalo Niagara Builders' Association (BNBA) twice, once in 2013 and again in 2017, proving that the strong family partnership at the heart of the firm is certainly a productive one.
Even with the arrival of Covid-19, the company kept building. "We really didn't notice the pandemic that much," Henry admits. "The only time we had a decline during the Covid-19 crisis was when, in the state of New York at least, regulations said that just one construction worker could be on site at any one given time – even if one was a painter working indoors, and the other was running a bulldozer outside. You'd be fined anyway. However, four-to-five months later, regulations eased as those who had set them realized it wasn't entirely safe to allow only one person on site. If anything were to happen, not a soul would know!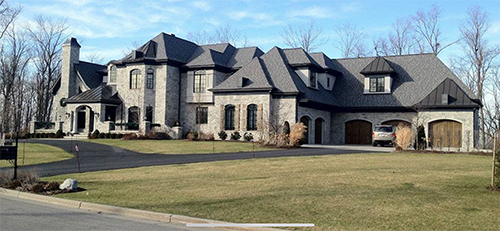 "Otherwise, I think the pandemic made people realize they needed more space," he adds. "That suits us: more and more people are now finishing their lower-level basements; they are putting in additions; they are requesting to build bigger homes. We can help them. Of course, there have been negative knock-on effects. For instance, it's still sometimes hard to acquire materials: garage doors have a 50-to-60-week lead time; windows must be ordered way in advance. It's crazy. To compensate, we tried to help our customers financially. As an example, we were able to lock in the pricing of lumber by paying for it upfront and storing it in our own warehouse. Ultimately, this meant we could keep costs much lower for clients."
As the hazy shade of the pandemic begins to clear, the New York-based company is intent on cracking on with business. Currently, it's breaking ground on the second biggest house the company has ever built. "In total, the house covers over 10,500 square feet," highlights Henry. "It's a really special bespoke project being carried out for a member of the Buffalo Sabres hockey team and features incredible workmanship on our part. Indeed, one area in the lower level of the building contains a golf simulator, the required head room for which meant we had to dig an extra 2 feet further down into the basement floor. Another client is putting a half-sized basketball court inside the house, and we've included a viewing platform so the family BUILDERScan watch their kids play basketball from above. You see, we are always happy to accommodate the needs of our clients."
Exciting development
Why do these famous athletes and customers with incredible designs keep coming to Jurek Builders to see their dreams realized? The answer, according to Henry, lies in the company's traditional philosophy to work and materials: "We are very old school, and when I say that I mean we use all plywood for two-by-six construction – no particle boards, strictly plywood. We also use copper water lines instead of weaker plastic alternatives. In all projects, we only use the highest quality materials, which is what we have come to be known for. We are very transparent, and I can honestly say we are friends with every person we have built for. That includes other builders in the area. They have employed us to build their personal homes, which is pretty unheard of!"
"Another thing that sets us apart from our competitors is that we pass our discounts on to the customer," he continues, proudly emphasizing the importance of good company-client relationships in a successful business. "At the end of every month, we provide the customer with invoices so that they always know precisely where all their money is going. In terms of suppliers, Jurek Builders makes sure that it pays all bills early. Furthermore, recently I spoke with Anderson Windows, and they have partnered with us on their new Excellence Program. Not only will we receive materials sooner, improving our efficiency, but Jurek Builders will also appear on their website as a partnered brand, which we think is huge."
Adding all these factors together, Jurek Builders really does find itself streets ahead. "The most exciting development we have on-the-go right now is Serenity Court, a street bought by our company within Spaulding Green Development. Since we have the whole street to ourselves, we are going to build 13 beautiful houses – just our houses on that one street, it's incredible! We recently started infrastructure works and plan to break ground on the houses in July. My dad and I will be working on site. We're not drive by builders; we're hands on."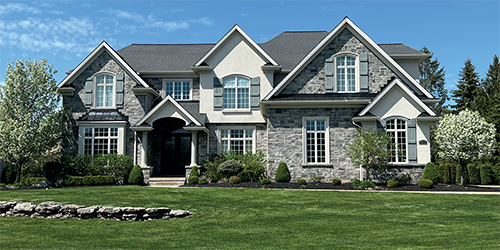 Family feel
Jurek Builders shows no signs of slowing down. Luckily for its clients, the future looks bright, and the business is keen to continue adapting and evolving with the times. "Keeping an eye on what's around the corner is fundamental to staying relevant," says Henry. "For instance, the interior designer that we work with stays up-to-date with the latest trends by attending various conferences and design shows. The NAHB International Builders Show (IBS) is also important to our long-term strategy. Every couple of years we attend, excited to learn about new materials, trends, and ideas within the high-end home building space.
"As Western New York's premier custom home builder, it's a necessary part of what we do," asserts Henry. "And it's just the beginning. With these professional athletes on board, their teammates are also becoming interested in our work. We've employed more people to keep up with demand. At some point, I want to expand into other parts of New York, including the Rochester area. Ultimately, I want to do what my parents did. When dad retires, I hope my wife will come and run the office – just like my mom did for us. I want that tradition kept alive because it was so successful. That will be a while, though. My dad is 73 years old and doesn't want to retire any time soon. But I'm glad! I will always consider myself incredibly fortunate to work with him each and every day at Jurek Builders."
Jurek Builders
www.jurekbuilders.com
Services: High-end home builder