John Ho, CEO, shares the secret to Landsea Homes' sustainable success 
To give us an insight into the company you've created, could you share the journey that led you to starting Landsea Homes (Landsea)?   
I was with JLL back in 2012 advising institutional investors and real estate developers. At that time, one of my international clients was looking to enter residential real estate development in the United States. Because I was so intimately familiar with the deals, the investor ultimately asked me to lead what is now Landsea Homes. It was an exciting opportunity, but it was challenging. I knew the deals and I had done all the research, and while I didn't have homebuilding experience, I had a deep passion for business and an interest in the homebuilding industry. It really came down to trusting the expertise of those around me to learn and grow from them.  
What was the vision you had for Landsea from the get-go? Why has this business been such a success?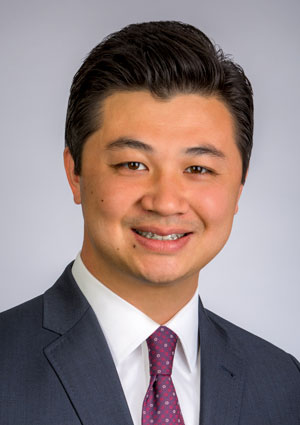 We initially launched the business with projects in LA, San Francisco, and New York and it steadily grew from there. Ten years ago, we set out to become a leading national homebuilder with a core focus on high-quality, sustainable and attainably priced homes, and I can confidently and proudly say that today we have achieved this. We worked diligently to build an ecosystem of people, from employees to partners, who were as committed and eager as I was to fulfill this vision.   
Landsea Homes has grown into something greater than I ever could have imagined thanks to our dedicated employees and veteran executives, partners, and investors who believe in our work and our vision.  
Today, Landsea Homes is a publicly traded homebuilder that designs and builds best-in-class homes and sustainable master-planned communities in some of the most desirable markets across the country and is recognized as one of the nation's most respected homebuilders.  
Throughout your career, what have been some of the biggest challenges for you as a leader, and how has that shaped the way you run your company?   
When I was presented with the opportunity to launch Landsea Homes in 2013, it was certainly not without risks. I knew there would be challenges with building a profitable, sustainable, long-term business and although it was going to be tough, I was drawn by the opportunity to build something great and do it better than anyone else.   
Since the launch of the company, the housing market has certainly experienced its share of ups and downs. But at the end of the day, we have the right strategy, leadership, product focus and entrepreneurial spirit in place to compete effectively in any environment. I believe in this team and am confident we will continue to have great success throughout 2023.   
What do you believe Landsea has become renowned for? What sets it apart?  
In the beginning, we were always looking for ways to continue differentiating ourselves from our competitors. That led to the development of our High Performance Home program, which we launched in 2020 and is based around energy efficiency, sustainability, healthy living and home automation. It gave us something that we could call our own and helped set us apart from other homebuilders.  
It is really what enabled us to grow in the markets that we are passionate about while reflecting our aim to provide healthy, comfortable and seamless living for our homeowners.   
What would you say have been the highlights of the Landsea journey?   
All the hard work that we put into this company culminated in 2021. Since then, it has really been a matter of building on that foundation. Ringing the Nasdaq closing bell within seven years of founding the company was an incredible moment in my career, and as a company, we didn't skip a beat.   
Landsea Homes was named the 2022 winner of the prestigious Builder of the Year award, presented by BUILDER Magazine. Through consecutive strategic moves, we saw a historical year of transformation and exceeded the $1 billion revenue mark for the year, a significant milestone for the company.   
Is there a project that you believe best demonstrates your company's competitive edge?   
The Vale in Sunnyvale, CA was a 314-townhome community that was highly successful and sold out in approximately two years, with home sales averaging five per week. Additionally, we offered 85 homes for sale below market rate.   
This was a unique redevelopment opportunity for Landsea Homes where we transformed an industrial site into a high quality, urban-infill, master-planned residential community. We developed it utilizing green technology and sustainable elements. The community met housing needs for rapid population and employment growth in the area. We also implemented active recreation spaces which are an integral part of the community and offer a broad range of recreational experiences, social interaction, and cultural opportunities.  
Considering issues in the homebuilding industry now, such as labor shortages, inflation, supply chain delays, how are you grappling with these obstacles? How are they impacting you and your team?  
Our company and the wider new home industry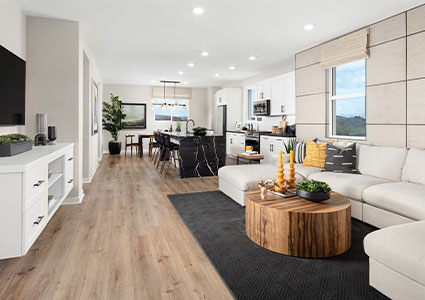 demonstrated great resiliency in the first quarter by adjusting to changing market conditions and finding ways to bring buyers back into the market.   
Our 2023 has started off strong and we continue to see motivated buyers across the board. Our ability to offer an array of homes with attractive financing incentives and our leading High Performance Home features give us a distinct selling advantage against the competition and provide a real value proposition for buyers in the market.  
We are bullish about the new home sector, thanks to a resilient job market, favorable demographics and limited supply of existing home inventory. 
What do you feel is the biggest problem in the homebuilding industry no one is talking about? How do you believe the problem should be solved?   
Local planning and regulation restrictions contribute to the high cost and extended time it takes to build affordable homes in many cities across the US. A uniform building code and planning process would allow homebuilders to build homes more efficiently and cost effectively for the public.   
How do you believe sustainability can complement homebuilding, and what can other businesses adopt to be more environmentally aware?  
Since my time in business school, I have strongly believed that sustainability and green practices could be the key driver and differentiator for any successful business. When I started Landsea Homes, I was determined to figure out what that meant for the homebuilding industry, and this is what drives our vision.   
All our High Performance Homes are responsibly designed to take advantage of the latest innovations, with home automation technology supported by our partnership with Apple®. Homes. This includes features that make life easier and provide energy savings that allow for more comfortable living at a lower cost. These sustainability features contribute to healthier living for both homeowners and the planet.  
How would you like to see Landsea grow over the next few years? What goals have you set for the team?  
Our homes, our brand, and our High Performance Home strategy are second to none. But at the end of the day, it all comes back to culture and values. Our business is about making long term, sustainable investments in markets across the United States. In order to continue building beautiful, attainably priced homes and amazing communities, we must stay true to our original vision.   
When it comes to our growth as a company and the impact we can make on this planet, I truly believe that we are just getting started. We are strongly positioned to become one of the largest homebuilders in the country over the next five-to-ten years.