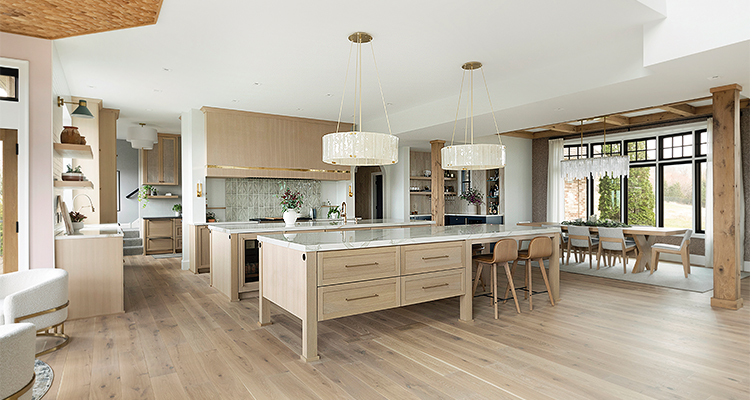 Jen Stockwell unpacks current remodeling issues, and how to ensure a successful home renovation process
Remodeling is set to sustain the kitchen and bath industry in 2023, as opposed to new construction, according to the National Kitchen and Bath Association's (NKBA) most recent report.
Unfortunately, the depiction of remodeling has been heavily glamorized. As a remodeler who began her professional career as a homeowner taking on a remodel of her own home, I've seen both sides of this coin. Once, as a frustrated homeowner left feeling helpless in the hands of a builder who didn't value my trust, and now as a builder, often finding myself offended by the disrespect shown to tradespeople by homeowners who don't always value the craft or complexity of the work.
I'd like to share some insider perspective to approach the remodel process with confidence so homeowners can trust in their ability to identify the right team of skilled people to carry out their vision.
Why choose renovation over relocation?
Interest rates and home prices have made it much more difficult for those considering buying a larger home. Among homeowners moving forward with their projects, more than two-thirds rely on personal savings to complete major full-service kitchen and bathroom remodels.
According to the NKBA's website, "With the current mortgage rate at 6.3 percent, households that can qualify for a mortgage have sharply decreased over the past year. Inflation and supply chain issues have also affected the cost of new materials and labor for new construction, preventing homeowners from moving."
As a result, homeowners are deciding instead to put on an addition or take on major renovations to upgrade the layout or finishes of their property. However, where the process of buying and selling a home is well-defined and standardized, the process of home renovation is a bit more like a Choose Your Own Adventure book; the options range from hiring a contractor to implement the remodel, to selecting a design-build firm that will do it all.
As an industry, there is wide variation in the way builders operate, from the level and types of services they provide, the pricing structure and markups they utilize, to the tools for project management and communication channels they employ. This leaves homeowners with a heavy load to manage even before their project begins, and necessitates the need to research and interview several companies and consult with friends who have done similar projects.
Choosing a team
A person's home is often their largest asset. To entrust it to a person or company to literally rip it apart and put it back together is quite frankly, terrifying. Every project will have surprises, making it critical to find a partner with a commitment to mutual trust and respect to navigate these uncertainties with fairness and grace under pressure.
Furthermore, just a few years ago, construction loans were a go-to solution for homeowners looking to renovate, rolling the upfront costs of construction into a long-term end mortgage. More and more, we are seeing rates so high that our clients are choosing to self-fund their improvements. Because of budget restrictions, it is important to identify a company that puts time into estimating your project up front so that you can plan and make informed choices. If a contractor or design-build's prices seem too good to be true, they probably are.
The right tools for the job
Renovation work is incredibly complex. The tools necessary to manage a remodel are not what you traditionally expect to belong in the contractor's workshop. Specification software, for example, is used to organize item data, manage budget, procurement, tracking and receiving. Project management software organizes the tradespeople and construction schedule and manages tasks and issues that need resolution. As you interview a prospective builder, ask them how they track and manage the more complex data that will keep your project on track.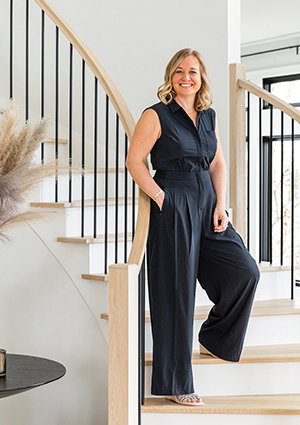 Perhaps the most important aspect that many companies have not yet mastered is the client communication and approvals process. Whether it's an all-in-one online portal, a simple file-sharing structure, or a physical binder of information, as a homeowner, the communication and transparency about what is happening on your project can either be the most reassuring part of the process.
What these tools and a strong cadence of clear communication can achieve is trust, which is arguably the most critical component of a successful remodel or home addition. But that trust can be hard won. Many builders and industry professionals undervalue the lived experience of a homeowner, or dismiss their desire to be informed or involved in decision-making, and many homeowners are naturally wary of contractors because of horror stories they've heard of remodeling gone wrong.
Setting expectations
Once construction begins on your property, subcontractors will begin working most days, often starting early in the morning. On smaller projects that allow the homeowner to continue living at home while the project commences, the daily routine of getting the kids out the door to school or daycare, and getting yourself to work on time will be interrupted. It becomes a chore knowing when to arm or disarm the security system if a sub should be onsite for all or part of the day. Certain stages of a remodel create environmental hazards or discomforts, such as fumes or dust that can cause frustration or even headaches to occupants living in the home.
The noise and disruption can cause anxiety in pets as well and may require temporary re-homing to avoid unnecessary stress. For larger projects, it is often recommended or required that the homeowner vacates the property for the duration of the build. This can result in added expenses to secure temporary housing, and another level of disruption from a family's normal routine, particularly if there are school-aged children who rely on bussing for daily transportation.
One client was so flustered by the disruption that one morning they backed their car into a dumpster parked in their driveway. Another fell off a stool while packing to vacate their space and broke their foot. During my own renovation, I was startled by a subcontractor who arrived later than expected and opened the corner of the car door onto my forehead. The scar from the stitches reminds me every day of the importance of clear communication.
Realistic expectations can be invaluable
As much as people love them, television-depicted projects on HGTV and other networks often portray an unrealistic picture of what remodeling looks like – or how much it costs. The media loves to promote beautiful before-and-after photos, but the subconscious effect that it creates is an unrealistic expectation of a finger-snap completion, and no attention given to the precision and craftsmanship that happens in between demo day and the big reveal.
Builders are tasked with educating clients as to the realities and discomforts of construction and the true costs that are associated. Subs, general contractors, architects, and designers have to make the difficult choice to halt construction or reschedule trades to allow for quality fixes or defect resolution, ultimately sparing the client unnecessary dissatisfaction, rework or added costs, but the resulting delays are seldom met with gratitude. It's important to remember when construction fatigue has set in that a high-quality finished space is much more important than a premature sense of completion.
So, why would anyone go through this stressful process, you ask? Remodeling is not for the faint hearted, but when you are able to team up with a quality builder, designer, or architect, the results can be life changing. From the emotional feeling your space can inspire, through colors and textures, to the functional upgrade of a layout change that lowers your stress levels, good design and construction is worth the hassle.
Jen Stockwell is the Founder and Owner of Stockwell Homes. Since founding the company in 2017, she and her team have created a streamlined process to ease the burden of home furnishing and remodeling in a way that is centered around client trust, effective collaboration, and producing highly customized luxury designs. Jen oversees each project from inception to completion, producing space planning, architectural drawings, and design direction herself. She earned a NARI Certified Remodeler certification in 2022. She is passionate about helping clients reimagine their space, keeping function and flow as grounding principles.