Jeff Seal of Ventura Homes details how the company is doing things differently
In today's modern home building industry, it's rare to find a company that goes against the grain in the way that Ventura Homes (Ventura) has. "Most builders start off with smaller projects, until they're ready to tackle mid-range houses," Jeff Seal, Builder, explains. "They see high-end custom homes as the pinnacle, signifying that they've finally made it. We actually did it the opposite way.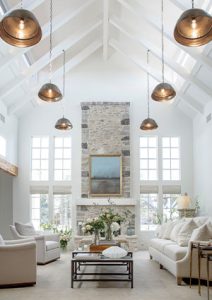 "I moved back to my hometown, Lubbock, Texas, to go into business with my dad, after having worked for a luxury builder in Dallas. Initially, I was building smaller homes on the side to generate a bit more cash flow. That ran until 2015, so for 13 years Ventura was steadily evolving until I decided that I wasn't going to do customs anymore. At this point, we made the move to take all of the knowledge and expertise we had accumulated in the luxury sector, and apply it to the production home market, which is where Ventura Homes is today.
"A lot of the guys we have working for us have been with me for 20 years, and the way I see it is, if you have laid tile or plumbed in a million-dollar home, it's so much easier for you to replicate those skills on a smaller scale. It's ingrained in you, and you don't have to dance around how to do something, as you already know the best possible approach. I think that's what really sets us apart. We do all of our own design build work, and pretty much 99 percent of it is speculative, so we don't really have clients working alongside us. We build one-of-a-kind properties and sell them as is."
Positive learning curve
In browsing through Ventura's portfolio, you'll find an eclectic collection of beautiful homes and carefully crafted neighborhoods. Jeff's individualistic approach to innovation offers customers a breath of fresh air in terms of style and design, as he details: "I gather inspiration from older homes, as we try to emulate the styles that were fashionable in the late 19th and early 20th centuries. European designs influence our work enormously. As such, we rely on books, alongside social media, as our main resources for specifications and ideas. We then apply new finishes and contemporary features to give our properties a truly timeless appeal.
"My favorite aspect of construction is watching the process of creation. I always say to everybody in the organization 'this is not the only house we're building,' every project has the potential to be a learning curve. Whenever we finish a home, there are always aspects of the final product that you think 'if I had to do this again, I would do that differently,' which I see as a massive positive. It just means that next time we get to build something even better! You don't necessarily have to build the same structure twice to adopt the new skills that you've picked up. I'm very lucky to wake up every day and do something that I'm so passionate about; forming an initial idea on paper, which we get to watch as it comes to life."
Customer satisfaction
Following the pandemic, Ventura enjoyed two phenomenal years for sales in 2021 and 2022, which were primarily driven by the low interest rates across the states. During this period, there was an increase in home builders popping up, which has led to the business refining its operations to maintain its leading position. In aiming to appeal to a wider audience, Jeff and his team have honed the efficiency with which they can complete projects to counter the increase in the cost of materials, as well as innovating new solutions.
"We are trying to offer a more economical service, regardless of the supply chain starting to return to its original state," he continues. "These good deeds won't be lost, however, as with the current heights that interest rates are reaching, there will be less buyers around the market than usual. With the federal reserve acting the way it has been, we're still a way off the horizon of everything being completely back to normal, but either way, I still believe that the time to buy a home is now.
"There is no crystal ball to tell us what's going to happen to house prices, but looking back historically, they always continue to rise. There may be dips here and there, but you can't buy a house now for what you would've paid in 2010, as you couldn't then for what it would have cost in the year 2000. It's going to be something that you can always refinance, and we're still seeing people eager to buy, despite the interest rates, as they know the prices will still be more expensive on the other side of all of this.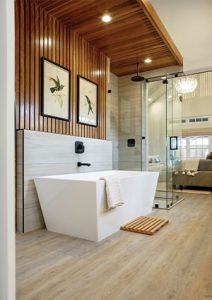 "Ultimately, Ventura's unique selling point is the high-level of customer satisfaction that we provide," Jeff states. "The great thing about our product, is there are so many other builders in our area trying to mimic what we do. This means that we are constantly evolving to stay ahead of the curve, and the diversity of the resultant skillset is a key part of our success. We don't have a chance to get stagnant and we never settle for mere repetitions of previous projects. People really like how we're always thinking and adapting, and the fact that we offer something a bit different to the masses.
"We don't just build houses anymore either, we have made a significant move into constructing entire neighborhoods. When you get to design and build an entire community, every unit is unique, which is the exciting part. It's not just one project or house, it's a summation of all of the properties. It then becomes more about where we are moving forward within the subdivisions that we operate and the next areas we are going to bring to life.
"Over the next five years," Jeff concludes, "I would like to see Ventura getting further involved in developing master-planned communities where we are not just building a street or a subdivision, but figuring out how to integrate commercial, retail and multi-family spaces too. Getting to create all of these things and incorporate our design and flare, will really render us more than just home builders. Business isn't a sprint, it's a marathon, and you build on what you have learned as you go along. That's exactly what we do, we are always looking ahead to new ways to make our customers the happiest."