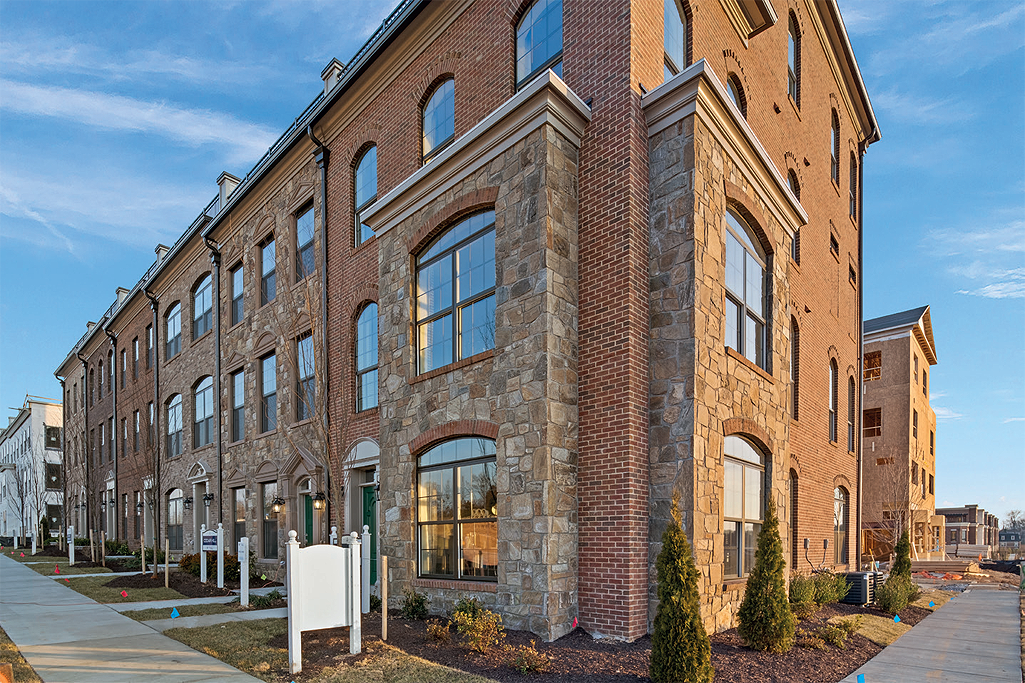 The name that this business chose for itself includes a noun that perfectly sums up its business model – Integrity. It represents who the company is and is reflected in every aspect of how it does business, as throughout its operations, it continually strives to exemplify all meanings of the word Integrity. So, not only does it build houses with complete soundness of construction, but it also works with truthfulness and honesty towards the people that will call its houses home.
The start of the process of having a home built by Integrity begins with the creation of a quality relationship. Direct, sincere and open communication is one of the cornerstones of the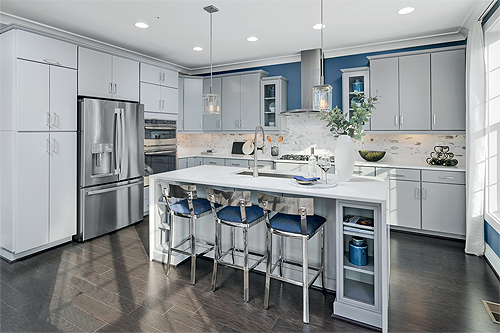 company's philosophy, and Integrity Homes believes that this approach brings peace of mind during what is often one of the most important purchases that a person will ever make.
Having first created a rapport with the developer, customers buying an Integrity home also know that their dream house is being carefully and skillfully created by expert hands, drawing on a wealth of homebuilding experience and passion. The company works with only the best vendors and sub-contractors, using superior materials and products and working with familiar brand names such as G.E., Moen, Kohler and Progress Lighting.
Integrity Homes builds in highly desirable locations in the Washington DC/Virginia/Maryland areas, but even as the business expands, it always stays true to its ethos of building high quality and beautiful homes that can be seen as physical extensions of the individuals who live inside.
To get an insight into the stunning projects that Integrity Homes creates, the first port of call should be its website www.yourintegrityhome.com. Here visitors can select the area that they are interested in and see a variety of community options – and one aspect that does exemplify the popularity of an Integrity home is how many are sold out! Looking at Embrey Mill in Stafford, VA just as example, and Rob Hutzel, Co-Owner/Partner at Integrity noted that it had a record year in this community with 51 sales in 2020 and the balance of homes will be delivered in 2021. An 831-acre master-planned community that is loaded with amenities, Embrey Mill offers resort style living, with the success of the scheme already evident.
Exceptional homes
The newest Integrity community is due to open in spring of 2021. Called The Enclave at Fair Lakes, it will consist of 197 three- and four-story townhomes, in Fairfax, Virginia. "The Fair Lakes area is a very desirable location that is rich with amenities and provides easy access for commuting," said Rob. "We expect to open for sales in early May and plan to deliver our first homes in the 4th quarter of 2021. These will be upscale homes that are similar to the design we build at National Harbor.
"Our Estates series on five-acre lots at Popes Head and Creekside have also recently sold out," added Rob. "Plus, since inception we have completed eight phases of construction at National Harbor with over 350 homes completed."
Having referred to National Harbor, Rob brings the conversation onto this unique upscale commercial and residential development, which is located in Maryland and enjoys panoramic views of the Potomac River, Old Town Alexandria, and Washington, DC. With over 40 restaurants and 160 retail outlets, as well as the MGM National Harbor Resort, the area is not just a hub for shopping but also for art, dining and entertainment. "Integrity Homes reached an agreement to build in National Harbor in 2010, and it has, and continues to be, a significant contribution to the success of our company," revealed Rob. "Monument Series is the newest phase of homes there, which we have adapted from our original Brownstone product line of four-story luxury townhomes. We delivered our first homes in the Monument series this past February and have just recently opened our models. The reception to our newest product line has been very positive as we have sold 47 of the 55 homes that we plan on delivering in 2021.
"We have paid particular attention to design and the siting of our homes to maximize the views," Rob added. "The inclusion of a roof top terrace provides exceptional views as well as an outdoor living space."
Team development
Delivering exceptional homes such as the Monument Series has had an additional layer of challenges added to it over the past year, thanks to the coronavirus pandemic that has caused logistical and resource issues for all in the construction sector. Rob highlighted that for Integrity, the effects were felt in the cycle times to build homes, among other areas. "From delays in permitting and material shortages, to extended lead-times for material deliveries, and staging trades in the houses, these factors – all related to Covid-19 – have challenged us to build our homes and have extended our cycle times," he said. "The recent spike in materials costs, especially lumber, has also put pricing pressure on our homes.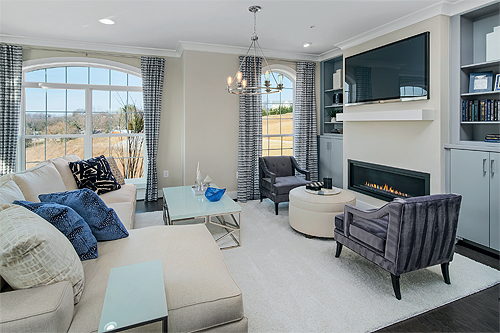 "As a company, we were very optimistic coming into 2020, we had a solid business plan and backlog of sales to support it," he continued. "It was April when we felt the initial impact of Covid-19 when sales activity came to a halt. Fortunately, in May our sales rebounded for the balance of the year and resulted in a record year for both sales and closings for our company. We had no manual or policy on how to manage a pandemic, but we quickly adopted one to promote a safe working environment by having office staff work remotely or in shifts and the office was locked down for employee access only. In our communities, we controlled access into our models and our project managers limited their physical interaction with our trade partners on site.
"Our daily operations and how we functioned had to change in many ways. How we conducted meetings, processed files, managed virtual site inspections of our homes by county officials, interacted with our customers via our website and directed virtual tours of our models, are all testaments to our employees' ability to not only adapt, but to do so in a manner that seemed seamless. The success we achieved in 2020 would not have been possible without the ability of our employees to acclimatize to the changes that were required due to Covid-19.
"I also feel the development of the senior management team and their ability to work cohesively to manage the operations on a day-to-day basis has been a significant development and will greatly enhance our success."
As the vaccination program gathers speed and confidence increases further in the market, Integrity Homes can look towards the future with a sense of optimism. Rob did note that a recent surge in sales has depleted finished lot inventories, but the pipeline for new residential land opportunities is a challenge most builders are facing. "Our ability to secure additional land opportunities will be critical to achieve the goals we have set in our future business plans," he agreed. "Our projections call for a continuation of our operations in terms of volume and overhead based on our present land position and projected new land opportunities, but, we are positioned well for the next three years and have our sights on the needed land positions to sustain our operations for the future."
Integrity Homes
www.yourintegrityhomes.com
Services: Quality house builder