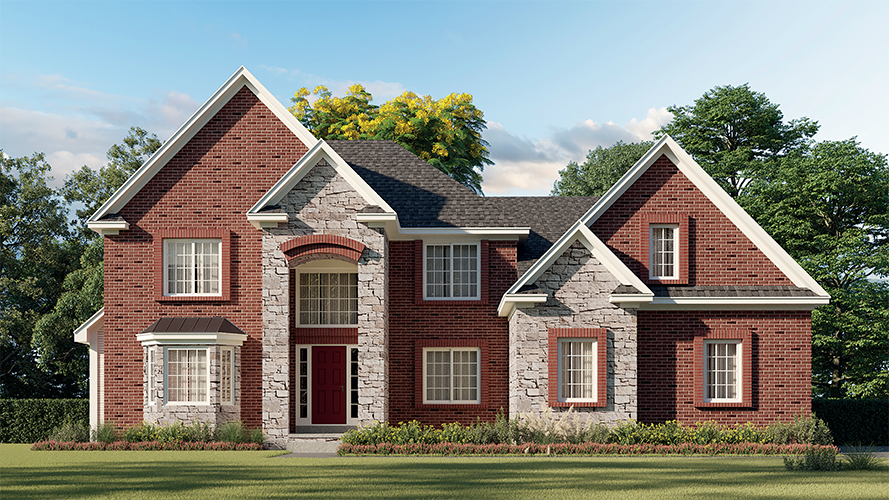 Making housing dreams a reality
As one of the largest privately held homebuilding firms in South-East Michigan, Infinity Homes & Co. (Infinity Homes) specializes in high-quality single and multi-family housing. The company's dedicated founder and President, Rino Soave, started the business just after leaving high-school, with the vision of providing housing to everyone, at a stable and affordable price point. Through a dedication to the best craftsmanship, investment in people, and commitment to achieving unparalleled customer service, Infinity Homes continues to thrive 21 years later.
"I started Infinity Homes just out of high school, in the year 2000. Since then we have grown to be one of the top privately-held home builders in the state of Michigan; right now we have about 13 active developments around the South-East region," asserts Rino.
From there, the company grew organically, as Rino explains: "Infinity Homes now has a great team of about 40 employees. In the beginning it was mostly about finding our feet; we focused on infill jobs, and built one house at a time before selling it. Before long the company started growing; it went from one house to two houses, and so on. That's just how you grow a business.
"We started off pretty small, and fortunately for us we were in a good position when the recession hit. We did a marketing campaign that basically offered customers a brand-new house at a foreclosure price, so that also helped us grow quite a bit at a time when a majority of companies in our industry were in contraction or survival."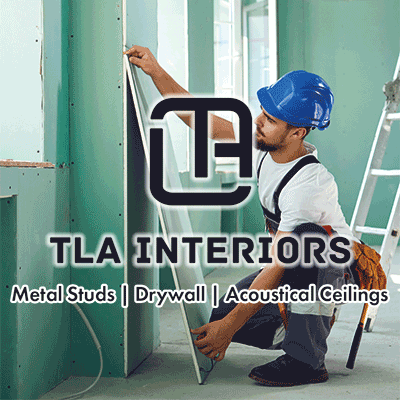 Affordable quality
On the advent of its 21st year, Infinity Homes has completed on over 2700 units across the Michigan region. Since finding its niche in the production building, and building for rent sector, the company has seen enduring success. "Over the years, we have developed a company culture that firmly believes in making home ownership attainable for everybody. We try to maintain our affordability – as it's really important to us that the homes be accessible to a range of customers," affirms Rino.
"We build affordably, and ensure our customers a high-quality home at the end. We have really been successful on the basis that we are able to build and develop communities in areas where you have good access to any major freeway throughout Southeastern Michigan, as we want our homes to be well-connected, as well as of a high standard. Think shopping at Saks Fifth Avenue, but with Target Pricing.
"We have been really successful in selling houses in the middle 200 range, where you still have good access to express ways round South East Michigan, a modest to good school district, and access to shopping malls and outlets," he adds.
Infinity Homes' developments are community-driven, as the company has always been motivated by a desire to generate financial stability for working and middle class families through home ownership. "Right now the average cost of a new home nationwide is just approaching $400,000, and we are proud to say we are at least $100,000 under that. We understand that property is a really important asset, and so we do everything we can to remain accessible.
"While it is getting more challenging to maintain affordability, given how much inflation has impacted the broader industry the last year, we have found different ways to keep our price point where it is. Sometimes that involves getting creative with things like land choices. It's those sorts of decisions that make or break a business, really," states Rino.
This strong-held belief is a major element of Infinity Homes' culture, which stems primarily from Rino's personal experiences and values, as he reveals: "A lot of the company culture is derived from myself and my experiences; I started off in the business very young, and I have learnt everything along the way. This business certainly wasn't just handed to me. It is important that I lead by example; my employees see me, and they know the hours I do and the work I put in every day."
Talented team
This resolve has created a respectful, mutually beneficial, and extremely dedicated working culture for Infinity Homes. "We look for people who are driven, motivated and willing to put in the work; everyone here is really determined to excel in their career. It's a tough business, and very often there is a unique and high element of risk involved, not found in a lot of other industries.
"When you are dealing with the retail world, you have to be really dedicated to customer service, because it's a very emotional purchase for any would-be buyer, and a lot goes into it. It's the biggest investment most people are ever going to make in their lives, so we have to make sure each and every home is up to that standard.
"I'm always looking to find and bring onboard talented people; I have a lot of people who have worked here for a long time that started off at entry level positions, and through hard work and dedication, have propelled themselves to rise rising through the ranks. As with most things in life, it's about what you want to make of it, and what you are willing to put into it to get there. One person, who I love to use as an example, started off in an entry level position as a receptionist in our office not knowing much about the industry at the time. She is now a key player within our business. Another individual, who started as an entry level construction laborer six years ago, is now a construction manager, and he now oversees $15 million worth of construction. That stuff is really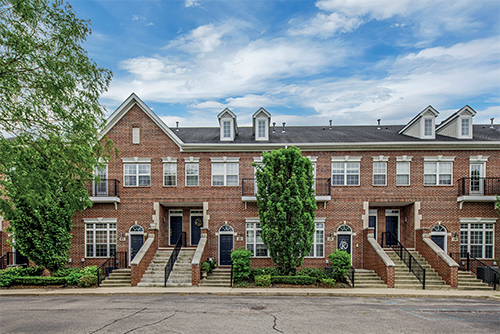 important to me, as I get to see how these people, and their families, benefit from what Infinity Homes has become," discusses Rino.
This sense of community, and shared ambition, helped fortify Infinity Homes, as the homebuilding market was impacted by the Covid-19 pandemic. As Rino details: "There's no denying that it has been a challenging time. I think a lot of companies within our industry will probably agree with me that you deal with so many different obstacles today that you never had to deal with before.
"We had a run of sales after the lockdowns last year, and at certain points it was great; we had a period of about four or five months where we had record sales. But other complications kept cropping up; for example, wait times on materials were much longer, and inflation skyrocketed, so prices did too.
"We were able to be successful through adaptability – it's important to adjust your expectations according to the variable changes. I think keeping up with the increase in materials was the most challenging part; one comparison I took was between what we were paying for a lumber package in July 2020 compared to a few months ago. The price has actually gone up nearly five times, which obviously is a massive challenge for us."
Projects for 2022
Also supporting the company through uncertain times was its strong network of industry partnerships, as Rino confirms: "We have a great trade base, including a lot of suppliers I have worked with since my earlier days, when we first started off. There is a level of comfort and accountability on both sides, so each side knows what each is responsible for. This is more important now than ever given the lack of skilled labor that is the backbone of our industry. We are one industry, despite some recent attempts and some progress made to automate construction such as 3D printing, were the methods of home building are archaic and are solely revolve around manual labor."
As Infinity Homes prepares for its 22nd year, Rino and his team prepare for numerous new developments, and investment in the build-to-rent sector. "We have several new projects opening up next year. There were two that were supposed to start earlier, but were delayed, and so we are hoping to market those in the Spring. We are also going to be starting our second and third phases on a number of developments in the new year, so we probably have about four of those that we are going to be adding onto the workload.
"In addition, we will be investing further in the build-to-rent segment, which currently is a fast growing segment of our business. We currently have about 300 units on in our inventory that we basically have built and now manage and own, so I'm excited to see where that development takes us," he comments.
Security and shelter
With an acute understanding of trends within the housing market, the future for Infinity Homes certainly looks bright. Ruminating on the year ahead, Rino observes: "I think 2022 will be a strong year for us, but because of some of the headwinds that on the horizon, such as rising interest rates, continued rising prices, and the continued lack of skilled labor, you always have to be cautiously optimistic. It's great to be confident, but you have always got to brace yourself for downside risk, because that's how a lot of people got in trouble a couple of years ago. Someone once told me when times are good it's hard to imagine them going bad, and when they are bad it's hard to imagine them going good again.
"The industry has had a pretty good run here, especially in the last ten years or so. Coming out of the recession, up until 2013, consumers were able to buy at pricing opportunities that may not resurface again for an indefinite period of time, and it was an awesome time to purchase. Things started to stabilize around five years ago in 2015, so I am fairly optimistic about this year. There is no question that rates are going to go up, and that is going to have an impact on the market, especially with us because, to some degree, our buyers are a little bit more rate sensitive compared to someone who is purchasing a house for $500,000. That being said, I am sure we are up to the challenge."
As it continues to be a market leader in the entry level and step-up housing niche of South-East Michigan, Infinity Homes gears up for longer-term investment, and further expansion. "In the future, I want to continue focusing on what we do best, because there is always room to improve and a business should never feel complacent.
"Unfortunately, we have grown to the point that I don't get to interact with customers as regularly as I would like, but I have ensured that when it comes to my team, they always offer our customers transparency in our dealings whether they like the answer or not. We pride ourselves on honesty and transparency, and that has to remain consistent.
"We will also continue to provide a great product at an affordable price; it sounds simple, but it's actually quite difficult to achieve in our industry, so we are really dedicated to that. In addition, I would like to continue to grow our business, and remain the market leader in Michigan; keeping to our core, foundational principles and, with that vision in mind we will find new ways of adapting to the market we are in," says Rino.
It is clear that Infinity Homes is a company dedicated to creating genuine value for its customers as well as the business itself, and that dedication will no doubt take it far. As Rino concludes: "On a more personal note, I take a lot of pride in the fact that we have been able to offer our customers happy homes in the end, especially over the last 18 months. What really drives and motivates our business is the ability to give people that sense of security and shelter."
Infinity Homes & Co.
www.InfinityHomesCorp.com
Services: Entry level and step-up housing developer